The days of keeping your sexual desires to yourself and not discussing them with your partner are long gone.
Now, having sex is a normal thing, and people have always needed it to unwind, get to know one another better, strengthen their relationships, and, yes, even explore their fantasies.
A butt plug is one of the most helpful instruments for identifying those desires!
Butt plugs come in a variety of styles, hues, and functionalities and have grown to be essentials in every bedroom.
It stretches your muscles and your aneurism because of its form. And once it's been inside for a long, it feels lovely to take it out.
So why not try public butt plugs if the objective is to remain in one spot for a long time? It goes without saying that you'd have to be into it, but if you're new to the anal world, you might be surprised by how many folks are already doing it! Putting something in your butt in public is seductive, especially if you're around people who don't understand what you've been doing. Let's examine the reasons first, then go on to the how.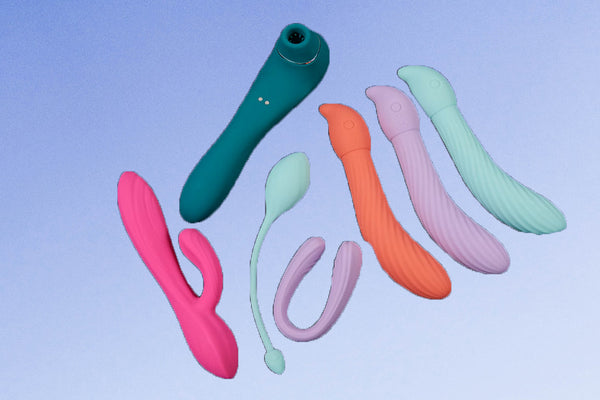 Can You Wear Your Butt Plug In Public?
A butt plug is undoubtedly acceptable to wear in public; in fact, lots of people do. You won't want to wear one out in public, though, if you haven't worn it well when lounging at home.
Simply put, you shouldn't try to go out in public and wear your butt plug if you've never done so while doing laundry or cooking dinner.
Before leaving the house with your butt plug, wait till you feel comfortable using it at home.
You shouldn't be shocked if you learn from some of your pals that they prefer to wear butt plugs while they're out in public because this involves both men and women as well as both homosexual and straight people.
These people engage in it for a variety of reasons, including role-playing and BDSM activities, the need to feel prohibited or bad, they want to display their exhibitionist inclinations in the hopes of "being caught" while wearing their butt plugs, including for other reasons. It's a fairly common practice for the "dom" to require the "sub" to wear a butt plug to a particular occasion or venue.
In conclusion, many people find it kinky and titillating to wear a butt plug in public, but you should get used to it gradually and in private at home first. The only effective technique to deal with this kind of sexual behavior is in this manner.
Which Butt Plugs Are The Best To Wear In Public?
There are no such things as butt plugs for women and butt plugs for men. Both can use the same type for whatever activity they want. Additionally, although there aren't actual "public butt plugs," certain producers do produce smaller butt plugs that are better suited for that. 
For what reason? Well, comfort ought to be your top focus when it comes to public use. You must ensure that you have the capacity to do so because you will be holding it inside of you for a considerable amount of time.
Never ride a brand-new gadget for the first time in public. Use one that you (or your body) are already accustomed to using instead. Wear a plug around the house first to check if you can run the distance before venturing outdoors. You can move on to the following phase once you feel secure enough to do so.
Here are some of the best butt plugs you can use to wear in public.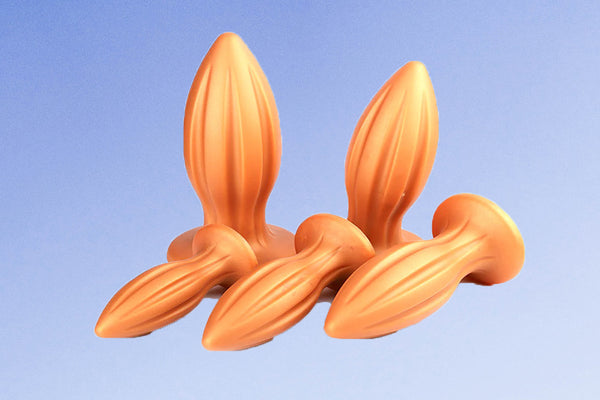 Lovense Hush
The Lovense Hush is the most loved butt plug on the market. It is a "smart" toy that can be remotely operated from anywhere in the world using internet access.
For partners in long-distance relationships, it is excellent (LDRs). Additionally, the remote control features make it a fantastic toy for use in public. Without a doubt, you can use this butt plug with the Hush! The motor is surprisingly quiet for such a strong vibrator. This will go off in your pants, and nobody will hear it!
High-grade silicone is used to make the Lovense Hush. It fits well and is fairly soft. Once it is inside, it most definitely won't come out.
Pipedream Icicles
A wonderful butt plug, The Pipedream Icicles is another great choice to wear in public. The best part is that it's available in pink! This makes it the ideal toy for forced or sissy feminization play.
The Pipedream is genuinely fashioned out of glass, in contrast to many tail plugs that are made of plastic, silicone, or metal!
The tip is tapered to make insertion simple. Additionally, the base's ergonomic shape assures that it won't dislodge while you're seated at the workplace.
It's fantastic for experimenting with temperature, whether you want it hot or cold!
Doc Johnson Crystal Jellies 
The vibrators that Doc Johnson makes are really excellent. But they also produce some excellent butt plugs. The "Crystal Jellies" are among my favorites.
This set's cool feature is that it's intended to teach you how to perform anal. It is constructed of premium PVC material.
The Doc Johnson Jellies are appropriate for anal practitioners of any degree (or sissies out there).
The "jelly"-like texture is a welcome change because it is softer and less painful to insert. The Jelly is also much more lifelike and moves with your body.
Additionally, the Jelly material makes it much more comfortable to wear when playing in the bedroom, going out in public, or just around the house.
B-Vibe Snug Plug Weighted
Snug Plugs have an entirely distinctive torpedo shape. As the plug moves inside the body, the soft ridges stimulate the anal canal on the inside. The most pleasant plugs for long-wear use and prolonged stimulation are Snug Plugs, which have a long, thin, flexible neck, a smooth grip handle, and soft, seamless silicone. Wear for hours while moving about normally, sitting down, and so forth.
Each Snug Plug offers a filling sense of contentment inside. The weights of the five designs, which range from 55 grams to 350 grams, are progressively heavier.
Inside the anal canal, the body is more susceptible to pressure and movement. Snug Plugs slide around the inner wall of the bum to deliver both sorts of erotic pleasure because of their distinctive precision design and weight.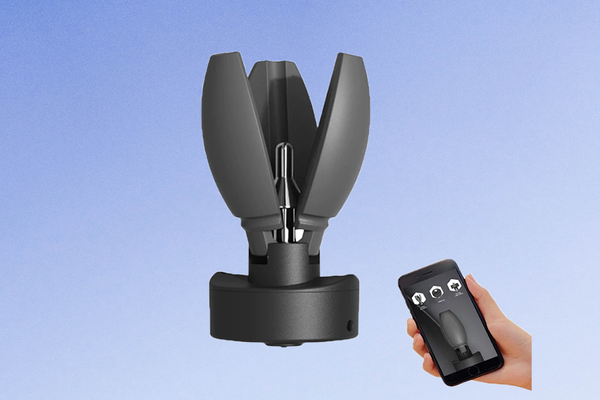 Njoy Pure Plugs 
From the bottom up, the Pure Plug's design is meant to accommodate any body type. The base is shaped as a thin vertical oval that doubles as the retrieval ring. You may wear this plug for a long time because it fits precisely between your cheeks once it's inside. Given that it is made of 1 lb. of steel, it also feels substantial. 
Since it doesn't remove itself from your body, you will always be aware of its presence. You can stimulate the prostate or g-spot or angling the curved end downward. In either case, it stays inside and gives a fantastic full feeling.
Can You Wear Butt Plug At Work?
The majority of individuals wouldn't even dare consider wearing a butt plug at work. But why not go over and beyond and provide your body with something it can look forward to when your shift ends rather than depending on common stress relievers like stress balls?
But you have to make sure you're never discovered. You won't need a lavish butt plug; that much is certain. In actuality, it might not be the best idea to do this in a crowded office.
To conceal your feelings of joy and excitement would be quite difficult!
Additionally, you would probably need to lubricate yourself frequently to prevent pain.
However, why not if you're a freelancer who works from a coffee shop or your house, for instance?
It may be entertaining and lead to a new realm of pleasure. Not to mention that it can aid by forcing you to arch your back while being in the chair and enhance your focus; it also takes the pressure off and lessens your tension.
Why Would You Want To Wear A Butt Plug Outside?
Let's talk about who should do it first.
One of the few toys that people of all genders and orientations can (and do) enjoy is butt plugs. While most straight men dislike returning there, many do love having a little plugged-up fun! The majority of people find pleasure in their anus's feeling of fullness. It's also excellent for preparing your butt for an anal. 
Your muscles will be stretched and relaxed as a result of the toy. As usual, it also has a kinky aspect because you can get plugs with jewels or animal tails attached to their bases. In this sense, if you enjoy role-playing, it's the ideal toy to help you get into character.
A butt plug is intended to be left in place for a while. The instant it exits your ass, or when you pull it out, is when you benefit the most from it. So, it's a toy that's been nicely modified for usage by the general people. However, why would anyone want to do that?
Most folks who do expose their butts in public do so for fun. It makes you feel mischievous and is a little bit taboo. While the others nearby are utterly oblivious of what you are doing, you are engaging in sexual activity. Additionally, BDSM enthusiasts may find this to be a terrific exercise. To assert dominance, the Dom can make their sub wear a plug in public.

How To Use Butt Plug In Public?
Will people be able to tell that you have a plug in your behind? How can you conceal your butt plug in public since you won't always be at home?
Select Your Plug Wisely
Your sort of plug is the main factor in this. A silicone-based butt plug with a T-shaped bottom works well for long-term wear because of its non-porous surface.
Additionally, it's advisable to stay away from butt plugs with tails because you want to keep it covert.
You will move around a lot and experience various sensations when you sit, stand, cough, and fold your legs. So certainly, dealing with a little or moderate butt plug will be much simpler.
Put more Water-Based Lube on
To prevent dryness and irritation, you might need to apply the lube with silicone butt plugs a few more times.
Only water-based lube should be used because other varieties can harm silicone's outer layer and dry up more quickly.
Keep a Plastic Bag
When you're reapplying lube or taking a bathroom break, put your butt plug in a plastic bag.
Don't put your plug somewhere else, and make sure the bag is clean. For your protection, maintain its hygienic conditions.
With Partner, The Fun Is Double
What about public couple-fun? Your date will be more fun with a remote vibrating plug! However, only give your spouse the remote control if you have complete faith in their ability to maintain privacy.
As the vibrations change, the pleasure becomes quite powerful! Although that is sexy and fun, be careful because your groans can reveal it.
Tip: Consider using a harness or donning a tight panty to keep the butt plug in your ass if you're hesitant to use one in public.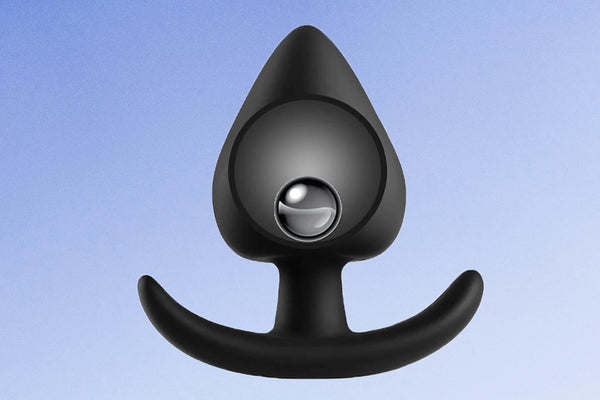 Bottom Line 
No matter what you may think, butt plugs have conquered the globe and are currently among the most sought-after sex objects available.
It's understandable why more and more people are choosing to broaden their horizons and experience unadulterated, tremendous pleasure after seeing the variety of scenarios in which they can be worn.
So learn what to watch out for, give it a shot, and decide for yourself. You won't regret it, we promise!

More About Using Anal Dildos:Using Anal Dildos