Understanding the Ovipositor Dildo
The ovipositor dildo is a type of sex toy inspired by the reproductive organ of certain insects, specifically the ovipositor. Designed to mimic the shape and texture of these natural appendages, the ovipositor dildo is typically made from body-safe materials such as silicone or other non-porous substances. Here's  a breakdown of everything you need to know about.
Purpose and Sensual Experience
The primary purpose of an ovipositor dildo is to provide a unique and stimulating experience for those who enjoy exploring different fantasies and fetishes. Some individuals find pleasure in the idea of being penetrated or "laid eggs" with these toys, while others may simply enjoy the sensation and texture they provide.
Safety and Consent
As with any sexual activity or toy, consent and safety are of utmost importance. It is crucial to engage in open and honest communication with your partner(s) before introducing an ovipositor dildo into your intimate play. Consent should always be obtained, and boundaries should be established and respected.
Community and Acceptance
The ovipositor dildo has gained a small but passionate community of enthusiasts who appreciate its unique qualities and the fantasy it allows them to explore. Online platforms and forums provide a safe space for individuals to discuss their experiences, share tips, and connect with like-minded individuals.
Criticism and Controversy
It is important to acknowledge that the ovipositor dildo may not be for everyone, and it has faced criticism from those who find the concept uncomfortable or inappropriate. It is crucial to approach discussions surrounding adult toys with respect and understanding, recognizing that sexual preferences can vary greatly among individuals.
The ovipositor dildo is a niche adult toy that caters to specific fantasies and desires. While it may not be everyone's cup of tea, it serves as a reminder of the diverse range of sexual preferences and the importance of open-mindedness and acceptance within the realm of sexual exploration. As with any sexual activity or toy, communication, consent, and safety should always be prioritized.

Understanding the Eggsquisite Pleasure By Unleashing Sensual Delights with Egg Play
Sexual exploration and experimentation are essential aspects of a healthy and fulfilling sex life. One area that often remains unexplored is the world of egg play. Eggsquisite pleasure refers to the use of eggs, specifically egg-shaped objects, to enhance sexual experiences. In this article, we will delve into the realm of eggsquisite pleasure, exploring the various ways in which eggs can bring heightened sensations and excitement to your intimate encounters.
What is Eggsquisite Pleasure?
Eggsquisite pleasure is the art of incorporating egg play into your sexual activities. Eggs can be used in a variety of ways, from temperature play to sensory stimulation, and they can provide a unique and exhilarating experience for individuals and couples alike. The smooth and sleek shape of eggs allows for easy insertion, offering a different kind of pleasure that can be both stimulating and satisfying. So let's look at different ways to go a out it and what not to do:
Temperature Play with Eggs
One of the most common ways to enjoy eggsquisite pleasure is through temperature play. Eggs can be heated or cooled to create contrasting sensations on the body. For instance, you can warm an egg in warm water or cool it down in the refrigerator before using it on erogenous zones such as the nipples, inner thighs, or genitals. The contrast between heat and cold can heighten sensitivity and increase arousal, leading to intense pleasure.
Sensory Stimulation with Eggs
Eggs can also be used to enhance sensory experiences during sex. Their smooth texture and weight can provide a unique tactile sensation when rubbed against the skin or used for gentle massage. Some individuals find the sensation of a rolling egg between their palms or on their bodies incredibly pleasurable, as it stimulates nerve endings and awakens the senses.
Eggs as Kegel Exercisers
Another way to explore eggsquisite pleasure is through the use of kegel eggs or ben wa balls. These are small, weighted eggs that are inserted into the vagina to strengthen the pelvic floor muscles. By regularly practicing kegel exercises with these eggs, not only can you improve bladder control and increase sexual pleasure, but you can also experience a heightened sense of awareness and sensation during intercourse.
Communication and Consent
As with any sexual activity, communication and consent are crucial when incorporating eggsquisite pleasure into your sex life. It is essential to have an open and honest conversation with your partner about your desires, boundaries, and comfort levels. Clear communication ensures a pleasurable and consensual experience for everyone involved.
Hygiene and Safety
When engaging in eggsquisite pleasure, it is important to prioritize hygiene and safety. Make sure to thoroughly clean the eggs before and after use with warm water and mild soap or a toy cleaner. If using eggs for internal stimulation, it is advisable to use a water-based lubricant to ensure comfort and reduce the risk of irritation.
Eggsquisite pleasure opens up a world of new sensations and experiences in the realm of sex and intimacy. Whether you're exploring temperature play, sensory stimulation, or using eggs for kegel exercises, incorporating eggs into your sexual repertoire can add excitement and novelty to your encounters. Remember, experimentation is a personal journey, and what brings pleasure to one person may not work for another. So, embrace your curiosity, communicate your desires, and embark on an eggsquisite adventure of pleasure and discovery.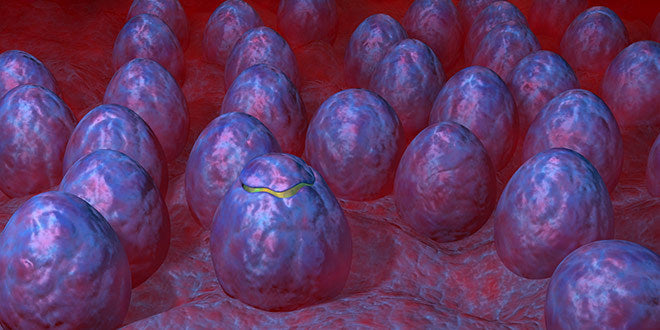 The Best Places to Buy Ovipositor Dildo
When it comes to purchasing adult alien toys, options may be limited. However, here are a few places where you might find such products:
Online adult toy retailers: Websites like Lovehoney, Adam & Eve, and SheVibe may carry a selection of fantasy-themed toys, including alien-inspired ones.
Specialty adult toy stores: Some physical adult stores may have a section dedicated to fantasy or sci-fi-themed toys. Check with local stores in your area to see if they carry any alien-themed options.
Etsy: This online marketplace offers a wide range of unique and handmade items, including adult toys. You might find independent sellers who create alien-inspired toys on Etsy.
Adult conventions or expos: Attending adult-themed conventions or expos may provide an opportunity to explore and purchase unique and fantasy-based adult toys. These events often feature vendors with niche products.
Custom toy makers: Some independent toy makers specialize in creating custom adult toys. You can reach out to them and inquire about the possibility of having an alien-themed toy made specifically for you.
Fetish and kink communities: Online forums, social media groups, or websites dedicated to fetish and kink communities might have members or sellers who offer alien-themed toys. Engaging with these communities could point you in the right direction.
Adult toy forums and communities: Participating in online adult toy forums or communities allows you to connect with enthusiasts who may have knowledge of where to find alien-themed toys or even sell them themselves. Remember to always prioritize safety, read reviews, and choose reputable sellers when purchasing adult toys.

You can read more:Does Anal Feel Better Than Vaginal?