Do you love being spanked in high school? If yes, then we have brought something super excited for you. Actually, it's a toy and the name of this toy is a tail plug. This anal sex toy can be used by both genders, male as well as female.
What's a tail plug for?
The most difficult task while doing sex is to cheer up or excite your partner before starting the sex. Sometimes, it may take a second to do this but sometimes, it may take an hour too. Therefore, we always search for something special that excites you and your partner. This time, we come up with an idea for a tail plug.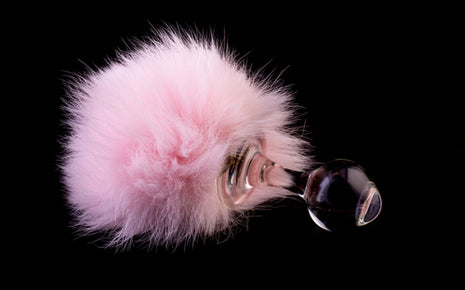 They are not as common as other sex toys. That's the reason you or your partner may not be well aware of tail plugs. They are available in different shapes, sizes, and materials. The major goal of this sex toy is to focus on the tail dangling behind. And this butt plug will surely add more pleasure to your life by assisting your bedtime or roleplay activities.
Some people want to consider themselves as furry while roleplaying. In this case, animal tails are the best ones. Some people try to develop a master and a slave relationship for roleplay. Their dream and desire will be fulfilled by using this tail plug.
Some males are so curious about tail plugs that how it actually looks like to wear them. It is recommended for all of them to give this sex toy a try. If you are an adventurous user then you must wear extra-large butt plugs. Let's explore something really wonderful that will surely thrill you and your partner for roleplay.
You may click on the link above to explore a range of tail plugs.
Different tail butt plug includes:
Various kinds of tail butt plugs are named after animal tails due to their resemblance. If you think that tail is only applied in the plug, you can buy any tail plug. Then you are wrong. You must choose that tail plug which provides you comfort. Then, you can choose the tail accordingly. Some tails are fixed with binding glue and they cannot be detached easily but those who have the ring base can be detached easily and you can match similar plugs with them.
If you want to wear the tail for a long duration, then you should buy the one having a T-bar base. People often use faux animal tails to look more attractive. Gay men and women often use penis-like tail plugs while men use tail plugs to explore another kind of sexuality that they haven't explored earlier. The most commonly used tail butt plugs are the tapered ones. Sometimes, instead of the normal butt plugs, people use a designed structure that has some beads in it.
For men, a kind of butt plug that has a pump to increase the size of the butt plug is used. You can increase the size as much as you can.
Foxtail anal butt plug:
The foxtail anal butt plug is such a sex toy that can be used easily irrespective of gender. If you are a female, then it will excite you at a G-spot or other sensitive nerves of your body. Most people like this due to its beautiful design. Fox is known due to its cunning nature. That is why people use it for roleplay. This toy will give excite you for sex. You can tease your partner with it. If you want to enjoy painless sex, then it is recommended to use a lubricant over a toy. Your body will need some time to get habitual to this toy. Following is an image of a foxtail anal butt plug.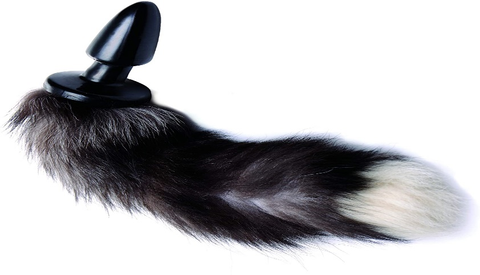 But the most important thing is to choose the best material. Size is equally important too. If you are a beginner then you should go for a small one but if you have done anal penetrations then a large one will be okay for you. One must consider the weight of the tail also because some of them are too heavy.
It is easy to clean. All you need to do is to remove down and clean it with the help of cloth by putting it in liquid soap. You may find it on amazon. For this you have to click on the link below:
Cat tail butt plug:  
Cats are well known for their dominance power. Those who have cats at home are well known for their dominant trait. We as human beings expect the same relation while doing sex or roleplay. The cat tails are used for the same purpose. They feel like the real cat tail. They are available in different materials. You can buy the one you want. When you will wear this tail plug, you will feel the dominance.
When you will wear the cat tail butt plug, it will take some time to adjust to your body. But once your body will become habitual of wearing it then you will be fine. Before starting the proper role play, just make sure that you must have the movement of the bowl properly. This should be done in order to avoid any kind of bad smell that arises from farting. Furthermore, the anus is such a part of your body that needs proper hygiene. So, it is vital for you to maintain hygiene. For this, all you have to do is to clean the cat tail butt plug with soap and water. By doing so, all the germs and bacteria will be killed. Let's explore by visiting the following link:
Bunny tail plug:
While doing sex, BDSM is considered the most pleasurable activity. One must have the scheme of controlling the partner while doing sex because it will arise fantastic feelings in you. Some people while doing sex wants to show their dominance by their voices while others do not think so. Because they consider that only physical power is necessary for dominance. But here we came along with the most useful tool for showing the power of dominancy. The name of that tool is a bunny tail plug.
Bunny symbolizes such a pet that grabs the attention with less effort. Those couples who want to start the roleplay merely with silence on their lips can use these bunny tail plugs. They are so convenient because they do not need that much care to wear, handle and adjust. The nature of a bunny is to remain shy as well as modest in front of others. Same in the case of our bunny tail plugs. They are designed as a firm and lean neck-like structure. It is suitable for experts and beginners as well. Remember that you have to keep the tail dry as much as possible all the time. They are available on Etsy as well. Check them out:
Cow tail plug:
To reveal yourself is considered the most complicated task while doing sex. Animal tail plugs made this task easier. This tail plug is about 25 inches long. It refers to the tail of a cow that is quite longer than other animals. The major trait of the cow that differentiates it from other animals is that it produces milk. This trait provides a different kind of pleasure when you came in front of your partner while wearing a cow tail plug for sex. Some couples made a proper cow play setup for sex only due to this activity.
Purchasing the right size of the butt plug will help you a lot during intercourse. You have to make sure that it will satisfy all your needs. You have to take care of the material also. The best among all the materials is the one that is made up of faux fur. The faux fur material is preferred because, during the manufacturing of this, it is ensured that no living creature (i.e., animal) has been killed or harmed. Another thing that must be ensured before buying the cow tail plug is that it must be able to detach. It will definitely help in the cleaning process. You can find it here.
Dog tail butt plug:
If you want to be the best friend of your partner while doing sex, then this dog butt plug is only for you. The best trait of a dog is loyalty. This four-legged animal is the most loyal creature. Same in the case of your partner while doing sex. The tail of this butt plug looks like a little puppy-like tail. It looks more attractive when the tail shakes. Those which are smaller in size are perfect for beginners. Experienced ones can go for bigger. There are two kinds of tails. One has the wire in it and the other one has no wire in it. Some tail plugs have swollen heads while others or not so. Same in the case of their bases, some of them have flared base while others do not have. To store them, it is recommended to use separate bags that have zip locks. It is also recommended not to share your butt plug with anyone. By doing so, your toys will not only remain fresh and odorless but also clean until the next time. That is why it is so much important. For again cleaning, you just need hot water and soap only.
Vibrating plug tail:
If you want to look like a fairy then this tail plug is for you. Some people hesitate to use it at the start but trust me it is common and nothing too shy about it. Previously, if you were busting your ass only for orgasm then there is no need of it because vibrating plug tail can do it for you. It will provide real stimulation to the external covering of the anus. There are some remote-control tail plugs available too. They have sensors inside them. Some of them can be recharged easily and at the same time, it will target your p-spot too.
Tail dildo:
If you always get bored in bed while doing sex, then this is merely due to your bad routine or the same routine. Another reason is not using any tool or sex toy. You must explore something different to make your roleplay more effective. You must try something new that you have never tried before because that is the need of the hour. A tail dildo is highly recommended in that case. It is really a special thing that will surely amuse you and gave you a satisfying pleasure at the bed. No need to wear if your partner brought something related to animal tail dildos. Do not worry that much about size.
Here are some tail dildos. Have a look at them.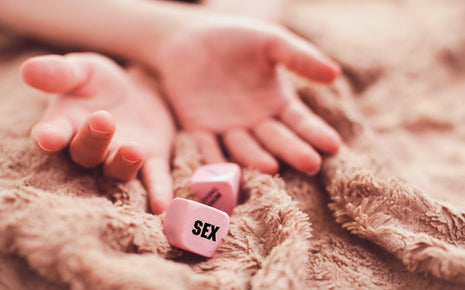 How to use and insert a tail plug:
If you are using the tail plug for the very first time then trust me it will provide you immense pleasure. And one more thing that using it is not that much difficult task. For a beginner, it will create some difficulty for the first time but once you will become habitual to it then it will become the easiest task for you. That is why you must have to follow some easy steps so that you can use it more conveniently.
The above picture shows a bottle of lubricant.
First of all, you have to take care of lubrication. In case you are considering anus like vagina, then you must know that it is not the same as vagina because it does not produce lubrication on its own. You have to lubricate in order to reduce the pain. There are many kinds of lubricants available. Some of them are water-based. Others are oil-based. Silicone-based are also available. There are some external factors that you must consider while choosing the lubricants. It is recommended that beginners should use water-based lubricants. Because they can be cleaned easily and do not remain that sticky. Moreover, they are easy to use. While others can use oil-based lubricants because of their long-lasting effect. After applying the lubricant, the next thing you have to do is to apply it to your butt plug. You have to make sure that the applied lube is enough for your butt as well as the plug. Your anal canal is the one that must be fully wet through the lube. If you just apply outside the anus then you might get hurt. You have to make sure that the lube must reach your anal canal and in case you feel that it does not reach that point then you have to use a lubricant syringe. It will assist you in doing so quite easily. After this, you should not start making a hurry. If you are an experienced person then you can start quickly but if you are a beginner then you have to begin with your finger.
Do not insert the whole finger at once. Start with the tip of the finger only. Once the tip of your finger gets inside then you have to pause because your mind and body will take some time because they are trying to adjust to the whole new era. Once you feel that you are able to adjust then you can move the finger a little bit forward. If you feel pain then you have to apply more lube. You can move the finger as much forward as you can. If the size of the plug is larger then you have to move it up slowly and by taking pauses over short intervals of time so that it may not hurt you. When you consider that your anus has been opened now then the next thing you have to do is to put the plug inside the anus. You have to start slowly. If you consider that you have to apply pressure then you can do so. If you feel some pain then you have to stop and start inserting it again. The tail must remain outside. Hair, if got stuck can cause pain. So, you have to be careful. The ending may be the toughest part because the head of the plug may take some time to adjust. But if it is not adjusting properly then you have to pop it out and repeat the process. And for removing, never ever push the tail out. If you will do so, then you may get hurt and the tail will break down.
When women try to wear it, they will feel that the butt plug touches the walls of their vagina and they may feel that their body is getting tight. Double penetration is also possible. While in case of men, they feel that their prostate gland is trying to produce more orgasm. However, experiencing this will tend you to use it on daily basis.
Why do people use butt plugs in role play?
Research on women reveals that those who use butt plugs have more orgasms as compared to those who do not use it. Some people always want to use an extra accessory at their bed that is why they try a butt plug. Some people may use butt plugs for fetish games. A group of people use a butt plug to have more structured and organized roleplay with their partner. Some people like cuddling while roleplay that is why they use butt plugs to reveal themselves as a pet. While choosing the scene for the performance, some people like to wear the butt plug that is relevant to their scene. They choose the scene while keeping in mind the traits of the pet that they desire to be. Some people use the butt plug for the submission and dominance play only. For sexual pleasure, people tend to stimulate the anus. This may be the reason for using it. Some people use it only for double penetration while some others use it for masturbation also. But it is 100% true that people always end up having more fun in bed.
Tail plug in public:
First of all, you can use it whenever you want. You can use it where ever you want to use it. If you want to use it in private, you can do so. But if you want to use it in the public, you can go for it. People will never notice that much. Because you are using to seek pleasure only. No one will be going to point out you. There are many people around you who use it in public.
Secondly, you must wear the one that fits you perfectly. You must know your appropriate size for this. Thirdly, you can wear it in such a way, that if you wanted to remove it, you can do it easily and quickly. Because the after-effects will be terrible so you must consider this point. Fourthly, if you want to wear it in the public just make sure that the base must be convenient. Usually, flat bases are more convenient because you have to wear pants also. Last but not least you have to make sure that it will never ever hurt you. There is a belt-shaped gadget available. You can use it also. It will also assist you a lot.
The tail plug for beginner's guide:
Beginners are somehow a little bit more conscious and scarier about using the tail plug. They must consider some tips while using the tail plugs. Size matters a lot. Never ever try to order something straightforward. You must choose the butt plug according to your size. Then choose a similar tail. Then comes the material. Some people prefer glass-like material for butt plugs while others prefer metal over the glass. Similarly, some people are conscious about the material used in tails plugs like cow tail plugs, dog tail plugs, etc. because they consider that it is made of by harming animals. But this is not the reality. Faux fur is recommended because it is not made up of animal fur. The next thing you must be conscious of is the detachable tail. The tail can be removed easily. Some tails are fixed with glue and if you try to separate them, they will break down. So, you must keep this thing in mind while buying it. All the beginners must consider the bases of the tail plug also. There are too many kinds of bases. Round bases are popular while T-bar bases are less common. Do not forget to apply the lube. Most important point is that you must keep in mind that it takes a while to adjust with the tail plug. Moreover, cleanliness is the need of the hour. You must keep the tail clean.
Conclusion:
In the end, the tail plug is meant for your pleasure only. You must buy the one that does not hurt you and provides you as much pleasure as it can while providing comfort. One must explore various kinds of tail plugs and wear them to be your favorite character. One must wear it as much as one can. Only one condition when one should not wear it is if the tail plug is broken. One should never ever try to pull them off forcefully. You must remove them gently. It is advisable to have more fun during roleplay with the tail plug. Moreover, you and your partner can apply some new and creative ideas. Surely, the tail plug will drive you and your partner crazier and you will get no chill.