1. M's Pop Life Sex Shop | Japan
Key words: The whole building.
1-15-13 Soto-kanda, Chiyoda-ku, Tokyo Taihei-do Building B1-6F
Business hours: 10: 00-23: 00
It is the most famous "pornographic tower", with different themes from the first floor to the seventh floor, JAV, sex dolls, clothing, underwear, SM equipment, vibrators It can meet the needs of almost all genders. In Japan, the sex industry is second only to the automobile industry. Sex toys made in Japan are more suitable in terms of size. Costumes are also based on anime characters.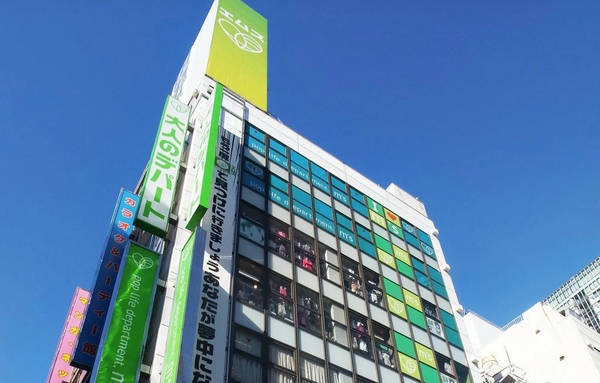 2. Coco de Mer | United Kingdom
Key words: luxury velvet
Address: 23 Monmouth St, West End, London WC2H 9 DD United Kingdom
Business hours: 11: 00-17: 00
As London's most glamorous upmarket erotic emporium, it continues the luxurious style of the Victorian era. Sterling silver, gold plating, quartz stone, velvet, crystal chandelier They used it all on their toys.
Adhering to the spirit of craftsmen, the wooden penis is highly polished to eliminate all possible damage. Immerse the ceramic plug in warm and cold water to test the stability; Even the glass rods are blown by traditional techniques.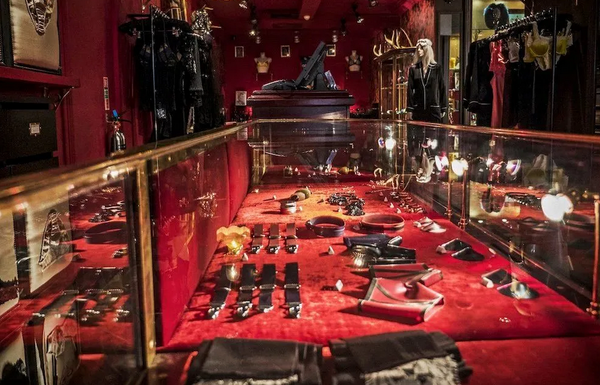 3. Condomerie | Netherlands
Key words: Condom Store
Address: Warmoesstraat 141, 1012 JB Amsterdam, Netherlands
Business hours: 11: 00-18: 00
Condomerie, the world's first condom store, opened in 1987 with a mission to promote safe sex. It's more like a human condom museum than a sex shop. You can find condoms of any color, size, shape, little frogs, footballs, lollipops, bazookas.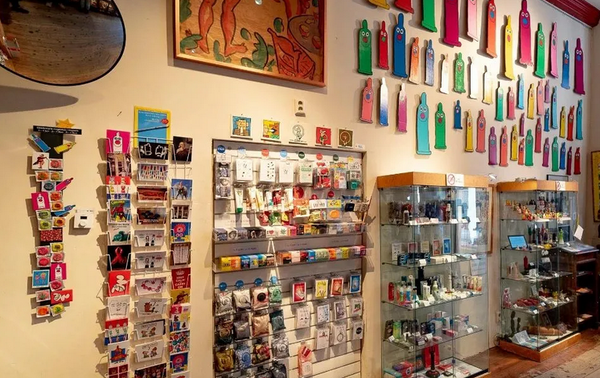 4. Atsuko Kudo Ltd | United Kingdom
Key words: high grade latex packaging
Address: 64 Holloway Rd, Highbury East, London N7 8JL United Kingdom
Business hours: 10: 00-18: 30
Latex is tight and airtight, but because it fits perfectly, it still feels naked. Some people regard it as fashion, representing rebellion and magnanimity. Some people regard it as a prop and use it in SM, even if it is tied up, it will not leave a trace. Luxury goods and fetishes probably come from the same place.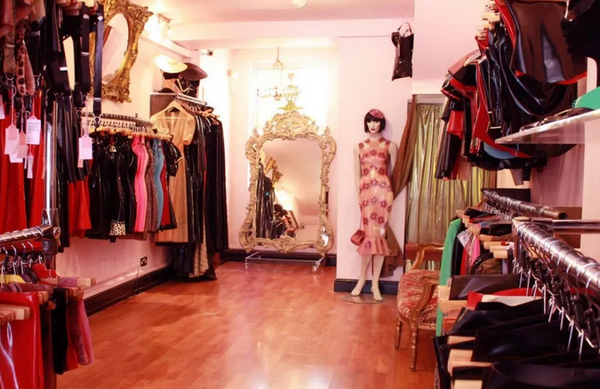 5. Smart Fetish and Fantasy | Netherlands
Keywords: BDSM and foot control
Oudebrugsteeg 10, 1012 JP Amsterdam, Netherlands
Business hours: 10: 00-22: 00
The shop specializes in fetishistic and masochistic gadgets, such as mouth plugs, collars, chains, leashes and whips. There are also various fetish and BDSM porn DVDs. Foot fetishists can also buy men's underwear and high heels here.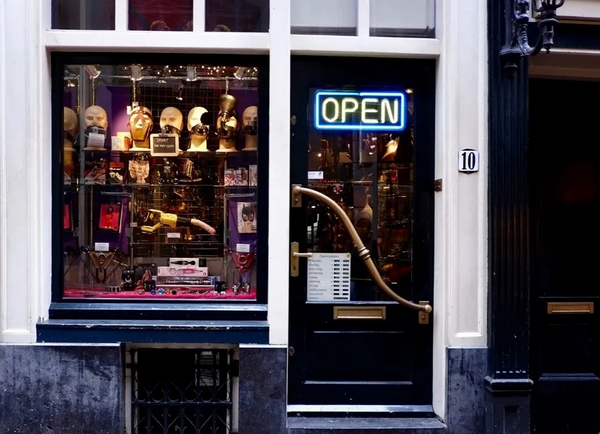 6. Other Nature | Germany
Key words: female orientation
Address: Mehringdamm 79, 10965 Berlin, Germany
Business hours: 12: 00-18: 00
This is a sex shop designed to serve women and queers, providing everything women need. Pure natural toys made of birch, hazelnut caramel-flavored lubricants, finger cots, colorful hemp ropes and women's menstrual products, such as menstrual cups.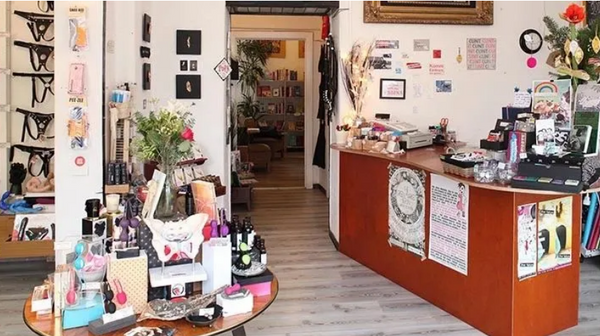 7. Erotic Museum | Netherlands
Key words: sell only tickets and souvenirs
Address: Oudezijds Achterburg Wal 54, 1012 DP Amsterdam, Netherlands
Business hours: 11: 00-01: 00
The museum is hidden in an old warehouse in the middle of Amherst's red-light district. It has three floors and displays a large number of erotic objects, including John Lennon's erotic sketches, African primitive tribal phallic sculptures and ancient Chinese snuff bottles painted with sex palaces. There are rooms dedicated to SM scenes.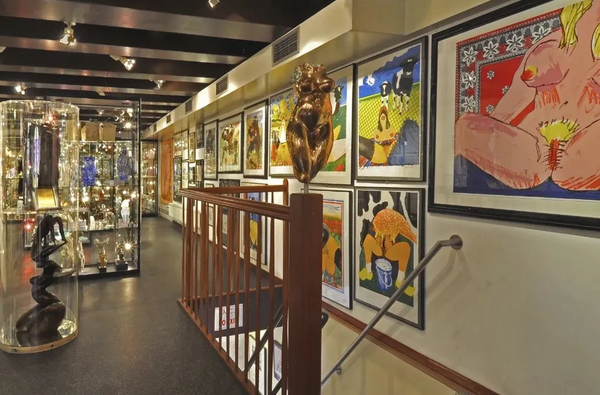 8. Wild One Onaho-Kan | Japan
Key words: Masturbator's Paradise
1-6-15 Yaesu, Chuo-ku, Tokyo 2F
Business hours: 10: 00-24: 00
As the only masturbation store in Japan, it is a veritable paradise for men, with everything from ordinary masturbation cups to electric masturbators. Because of the location of Tokyo Station and the nearby commuters, there are many distant customers. There are many samples and product description videos in the store, and guests can choose from them.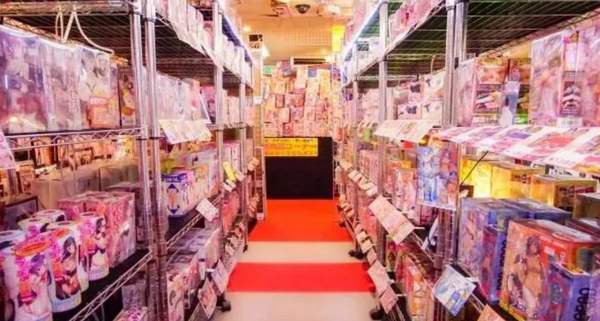 9. Feelmore Adult Gallery | United States
Keywords: Adult Gallery
1703 Telegraph Ave, Oakland, CA 94612.
Business hours: Monday to Saturday 11: 00-22: 00 Sunday 12: 00-17: 00
The decoration of the Feelmore Adult Gallery is very elegant, with dark wooden floors, mottled walls and dim lights. As an adult shop, it is too artistic. In addition to sex toys, the store also has sex education movies and erotic photography and magazines from the 70s.
10. Prowler Soho | UK
Key words: LGBT
5-7, Brewer St, Soho, London W1F 0RF United Kingdom
Business Hours: 11: 00-20: 00
As the flagship store of Britain's largest gay lifestyle supermarket, it has a huge range of male sex toys, including inflatables and cock rings. They also collaborate with local LGBTQ artists to produce comics, magazines and independent films.