When it comes to sex toys, a cock ring is one of the most popular and widely used items. But as with any other sex toy, there is a risk of over-tightening or using it incorrectly, which can make the experience uncomfortable or even dangerous.
The question of 'How tight is too tight for a cock ring?' should be considered carefully by both new and experienced users alike. To answer this question, users should first consider the purpose of a cock ring.
Purpose of a Cock Ring
A cock ring is designed to trap blood within the penis and delay orgasm, typically resulting in longer and more intense sexual experiences. To achieve this, a ring should fit snugly around the base of the penis without constricting it or cutting off circulation.
Depending on the material used for the ring, it should generally be tight enough to stay in place when touched, but not tight enough to cause any pain or discomfort.
Cock Ring Size
It is also important to consider the size of the cock ring. Many manufacturers offer rings in a range of sizes, allowing users to select the size that fits them best. To ensure that the ring is neither too loose nor too tight, users should take some time to measure their penis circumference and choose the appropriate size.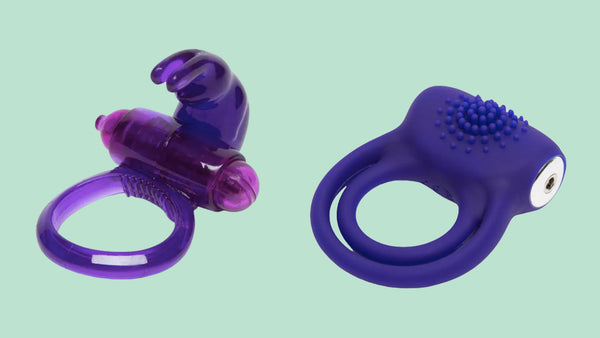 Sessions
When first using a cock ring, users should start with short sessions, gradually increasing the amount of time they wear the ring. This will help the user get a feel for how tight the ring should be while avoiding any potential discomfort.
Additionally, using a water-based lubricant can help the ring slide on more easily and reduce the risk of chafing or other issues that can arise from overexerting the penis.
Other Factors to Consider
As with any sex toy, users should take care to use a cock ring appropriately and pay attention to their body's signals. If at any time the user feels any discomfort or pain, they should immediately remove the ring. It is also important to inspect and clean the cock ring after each use to avoid any bacteria from building up.
Ultimately, the amount of tightness for a cock ring will depend on individual preferences and the size of the user's penis. While some people may find that a slightly tighter ring is more comfortable for them, it is important to keep in mind that a ring should not be too tight or cause any pain or discomfort.
When used correctly, a cock ring can help enhance sexual pleasure and prolong ejaculation. As long as users pay close attention to their own comfort and safety, a cock ring can be an enjoyable and pleasurable addition to any bedroom.
Buying Considerations
When shopping for a cock ring, users should be sure to look for one that is made from body-safe materials such as silicone or stainless steel. Additionally, most manufacturers also provide detailed instructions and sizing information on their products to help users find the right fit for them.
By utilizing these resources and following the tips outlined in this article, users can ensure that they are using their cock rings safely and securely and enjoying all of the benefits that a cock ring has to offer.
Overall, the answer to the question "How tight is too tight for a cock ring?" can be difficult to answer definitively as it will depend on the individual user and the size of their penis. However, by ensuring that the cock ring fits snugly and not too tightly, paying close attention to their own safety, and selecting a ring made from body-safe materials, users can enjoy the pleasurable effects of a cock ring without worrying about any potential issues.
If you have any further questions or concerns about how tight is too tight for a cock ring, it is always best to consult with a healthcare professional or sex toy retailer. With the right advice and guidance, users can enjoy a safe and pleasurable experience with their cock ring and enhance their sexual pleasure in the bedroom.
It is important to remember that no two users are the same and what may be comfortable for one person may not be for another. To ensure a safe and pleasurable experience, it is best to do your own research before using a cock ring. Additionally, if at any point you feel any discomfort or pain while wearing a cock ring, it is important to remove it immediately and seek advice from a healthcare provider or sex toy retailer.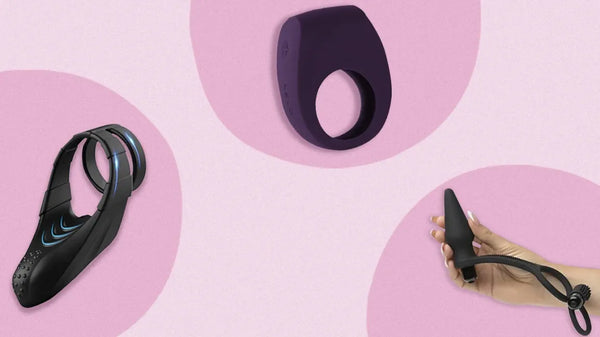 Bottom Line
Always be careful when you are buying a cock ring. It's better to go for a larger size than a smaller size. Furthermore, do some research before you make a decision. You can consult a sex toy retailer or sex expert. You can also check out sex toy forums.You can read more:How to Simulate a Blowjob?