Many women find it difficult to discuss vibrators, let alone which ones to test - that's where we come in. And don't worry, after you've figured out what's available, what each variety is for, and how to utilize them, you're in for a world of joy.
Because sex toys can be made for internal or exterior use (or both), the first step is to figure out how you want to use them. Decide based on how you stimulate yourself or what makes you orgasm when your spouse touches you. This will assist you in locating the perfect vibrator for your requirements.
What are Egg Vibrators?
This is a little egg-shaped vibrator (up to 9 cm in diameter). An egg vibrator is a terrific way to make yourself feel all scrambled inside in the most delightful way possible. All of these egg vibrators have one thing in common: they're made to be put inside and produce deep, rumbling bass vibrations as well as superb G-spot stimulation. There have been a huge range of egg vibrators commercially available.You can get ones that include a remote control, ones that you can put in your pants to keep it in place, or ones that are cordless if you're on the run. There are even ones that are activated based on speech type, so urge your companion to talk freely!
Bullet/Egg vibrators available with wirelessly remote controls, allow you to have hands-free orgasms whether you're alone or with a partner, in secret, or public. The toy's bland look makes it a good choice for people who live with youngsters or inquisitive neighbors, and its small size allows you to take it with you on a jog or a tour.
Why they are called egg vibrators?
So it may not be the most attractive name in the world, but if it fits... Because of their shape, these vibrators are known as eggs. They resemble eggs and are designed to fit a lady properly, making them powerful sex stimulators.
And, because they are egg like in shape, they can be put within, and operate best as clitoral stimulators. They're small, about three inches in length, and their small size renders them excellent for solo pleasure or as a sex partner who just doesn't get in the process. There's an egg out there for you, available in a variety of colors, materials, and textures.
Why do we need Egg vibrators?
This vibrator was developed to stimulate the clitoral area, but it may also be used to stimulate the penis, testicles, anus, and even aching body muscles. Bullet/egg vibrators can be used by both men and women to improve their sex experience, whether solo or in a partnership.
Which Material you should choose?
Eggs can be constructed of velvety silicone or smooth plastic, and while most have a traditional egg form, a few have a unique look. Metal, plastic, glass, silicone, or other composite materials can be used to make bullet or egg vibrators, which are compact and discrete. Beginners can choose the material of these egg vibrators based on the vibes they want to enjoy. If you want to enjoy harder and buzzier vibrations go for harder plastic material but If you want softer vibes to choose silicone,
Why You Should choose Egg/Bullet vibrator?
Due to their small and compact form, egg vibrators are quite quiet and produce less noise than their larger vibrator brothers. As a result, they're an even better travel buddy. Consider how that hum, assuming it's more of a hum than a vibrating noise, will feel in your most sensitive area. Because they are tiny, discreet, and quiet, you can wear them under your clothes to work, go shopping, eat supper, or go to the movies.
When you can use Egg/Bullet vibrators?
The most typical application for egg vibrators is as clit massagers, however they can also be utilized during intimate seduction massage. Also, use your vibrating egg to rub the vagina, genitals, testicular, anal cavity, shoulders, , legs, or something else that amuses your fancies for maximum enjoyment, since these pulsating sensations feel fantastic remarkably much anywhere. The egg is wonderful for foreplay since it fits so perfectly into the palm of your hand. Simply hold it in your palm or put it on your partner's body where it is needed. There is no one-size-fits-all approach to using them. Explore with your new egg vibrator and take it to new places to see what it can do.
Which shape of Bullet/Egg Vibrator you should go you for?
It comes in a variety of shapes and sizes – some are bullet-shaped, while others are longer, rounder, leaner, or even asymmetric.
If you usually achieve orgasm by stimulating the clitoris, use an external toy.If you prefer the feel of your fingertip? Then pick a bullet or a vibrator with a tapered tip as your next option.
How to choose the best Egg Vibrator among different vibrators?
Many factors must be considered while selecting egg or bullet vibrators, including price, shape, quality, vibrating strength, control distance, and so on. Which aspect(s) are most important to you?
If you have a specific scene in mind, make sure the product you purchase can accommodate your wishes. 
If you're going to perform some public play, for example, make sure you get a low-noise vibrator. 
If you plan on using your vibrator in the water, be sure it is completely waterproof and submersible. 
If you want to use your bullets for G-spot stimulation, you should choose a bullet that is longer.
It's also crucial to think about your personal preferences and constraints.
If you are allergic to nickel, you should avoid using bullets made of metal because most metal sex toys contain only trace amounts of nickel.
If you prefer gentle stimulation on the clitoris, go for softer materials like silicone and stay away from bullets that are too powerful and targeting.
If you are a power queen, on the other hand, you should choose a bullet that can produce loud and rumbly vibrations. It's entirely up to you, but it's crucial to know what your body prefers ahead of time. 
If you're not sure what will fit you best, go for a more adaptable toy with a variety of features to try out.
Honeysx Recommended: My Top 3 Best Egg Vibrator in 2021:
Kisstoy MISS VV Vagina Vibrator
Some ladies are interested in outdoor activities. They simply need a vibrator with great power for reaching orgasms whenever they want them.If that describes you, the  MISS VV vibrator is for you.
This is a powerful egg suitable for  women who want powerful vibrators to achieve ecstasy. If all you want is to enjoy your fancies and don't care about its loudness, this vibrator is for you.Dual head works with double function: one head for vibration with 9 frequency the other head for suction with 3 patterns.
There is a highly sensitive area, which is more likely to produce orgasm when the clitoris are not stimulated.
On the contrary, given its great strength, it's understandable that this device particularly quiet. You won't be able to use it outside of the bedroom because it has a cord.
Pros:
This vibrator is powerful and pleases your G-spot.
9 Frequency Vibration,3 Patterns of Suction.
At a little cost, you can get a high-quality product.
A go-to toy for instant gratification climax.
Cons:
It isn't the quietest egg on the block.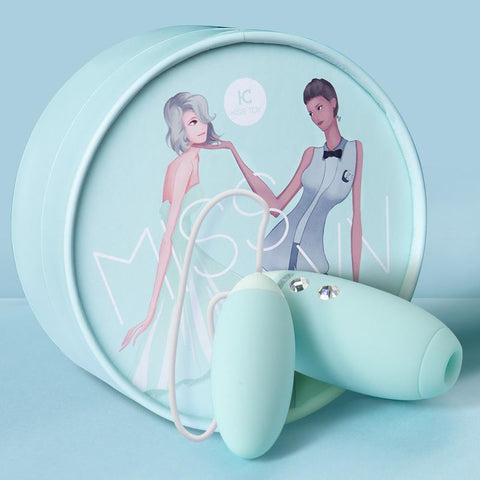 Lyla 2 Remote Control Love Egg Vibrator

This  is a fantastic manufacturing and strategic feat. The original Luv2 vibrator was already a powerful vibrator, but this gorgeous pink egg vibrator is 50% more powerful.. The  unadulterated force of this love egg is both startling and welcome. Regardless, it's still eerily silent. Nobody will be the wiser if you use it in a restaurant with other people.
It's worth mentioning about its battery life. On a full charge, Luv2 will not only last for around 2 hours but If you're about to end, a light will blink to alert you that it's time to charge it. This characteristic alone sets it apart from the plethora of less expensive vibrating eggs on the market.
All of this, of course, comes at a cost. Luv2 is a bit pricey, so if you're on a budget, you might want to look for a less expensive toy..
Pros:
Luv2is the powerhouse of pleasure, according to one consumer.
With 10 speeds modeto pick from, you and your lover will have lots of possibilities.
Whisper-silent – in a quiet environment, you can barely hear it.
Until the very end, works at full capacity
It has a long battery life.
Cons:
This is not a budget-friendly option.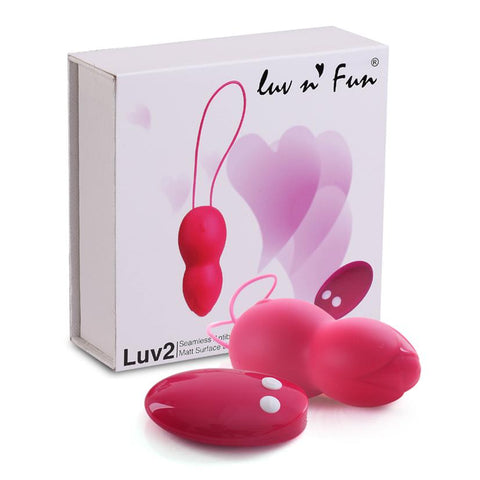 This app-controlled vibrator has some different vibrating modes to choose from. But the primary attraction is that you can go further and create bespoke vibrating rhythms with your fingertips on your cellphone screen. You can even offer the app to your partner and have him perform the task for you.
When utilized internally, this tiny guy produces loud, rumbling  vibrations. This was a pleasant surprise, given that it only has 3.5 inches length.
Pros:
It comes with an app that allows you to choose from distinct vibrating patterns.
When you use the egg internally, you get deep, rumbly vibrations.
For easy cleaning and underwater experiences, it's 100 percent waterproof.
On a fully charged battery, you can play for 2 hours.
Cons:
You'll feel buzzy vibrations if you use the egg externally..