More and more brands of adult products have joined the market and there are more adult toys that could be a bit confusing. For beginners, it can be a bit overwhelming and nerve-wrecking to choose their first vibrators. So, how can we make sure if we've got the best vibrator? 
Welcome to the world of adult toys. When you start to choose your first vibrator, and if you've chosen something that you don't like, it might make you stop buying another one the next time. If you like it, then you'd at least choose new released adult toys. Well, if you aren't sure where to look, we've got your back, and that's why we've made this guide to teach beginners how to choose their first vibrators.

What is a vibrator?
A vibrator is a sex toy used to generate pleasant sexual stimulation on the body. It is sometimes called a massager. There are many different brands, shapes and models of vibrators. Since it is called a vibrator, most of them work through the function of "vibration", and they have an electric device that can pulse or beat.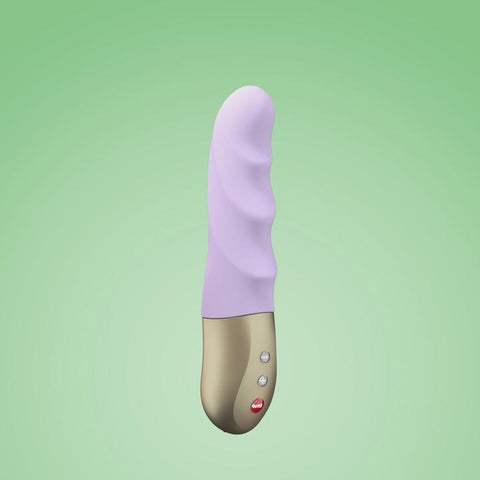 What is a vibrator used for?
Masturbation through a vibrator is the purpose of most consumers. It can be used alone, or as a couple or with partners. The vibrator is mainly used to stimulate the sensitive areas of the genitals, such as the clitoris, vulva or vagina, penis, scrotum, or anus to obtain sexual stimulation and pleasure.
For women who have difficulty achieving orgasm through masturbation or sexual intercourse, a medical practitioner may recommend the use of a vibrator. Kegel ball vibrators are a small and heavy ball that can be inserted into the vagina. It can help you perform strengthening exercises for the pelvic floor or vagina and increase sexual pleasure.(How To Use A Vibrator)

How to choose your first vibrator?
Material:
In addition to the design of the vibrator itself, more and more consumers also pay attention to the safety of the material and the comfort given by the product. Most vibrators are generally made of TPE, silicone or ABS. The materials of adult toys are arranged in order from soft to hard - TPE→silicone→ABS.
The softer the material, the more suitable for newbies, it feels more skin-friendly and adaptable. But the extent of stimulation is slightly insufficient, so we understand that for most toys made of TPE materials, they need more touches and bumps to increase the extent of stimulation, to balance the shortcomings of insufficient stimulation given by the material. Silicone and ABS materials have no special texture. Just relying on the hardness and a certain size, there is already a basic sense of pleasure of penetration. The hard material is more suitable for buyers who have already used vibrators for a certain period of time.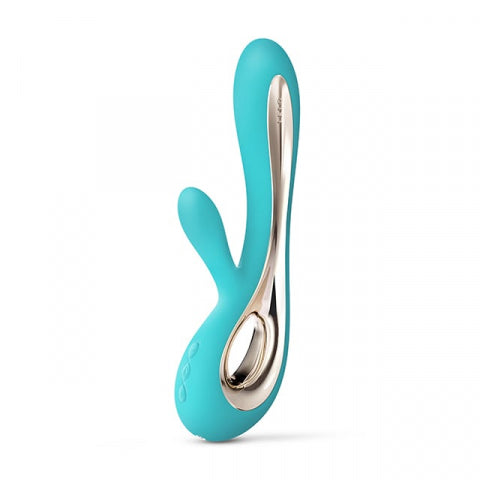 Outlook:
According to the style of vibrator, it can be roughly divided into European and American ergonomic design style and Japanese antenna style. The ergonomic design (such as: LELO, FUNFACTOR, ZALO, etc.) is designed according to the female vagina bionics, closely fitting the structure of the female private parts, not pursuing super stimulation, but rather satisfaction, just like plain but nutritious mineral water. Although tasteless, it can meet the practical need.
The Japanese-style antenna vibrator pursues stimulation. Long-term use can increase the body's excitement threshold. Just like cola, it is delicious and enjoyable, but the more you drink it, the more thirsty you become. If you suddenly change to European and American toys, you will find that they have become difficult to satisfy you. It overall depends on the overall preferences and needs of the consumer if she wants to have pleasure in life.
There is also a product between ergonomics and Japanese antenna style, such as the German FunFactory, which draws on the concise craftsmanship from Europe and adds a lot of textures to enhance stimulation.
If you want to know the type of vibrator,Please read"What Are The Types Of Vibrators?".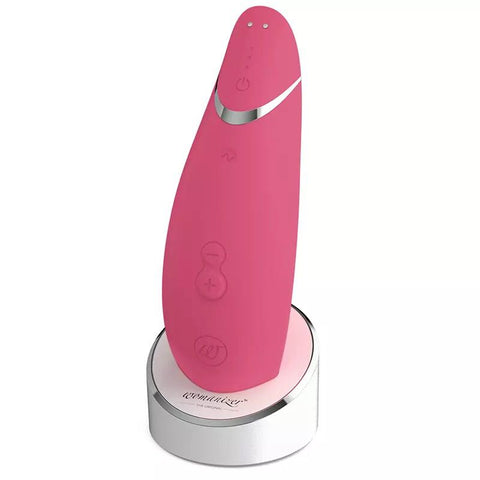 Smell:
Qualified and high-quality products have no unpleasant smell. Because of the manufacturing process, most silicones definitely carry some smell of rubber when they are first released on the market, but it is definitely not a big issue. Only when the consumer smells the vibrator at a close distance can he smell it. Also, there is usually just a faint smell of rubber, and it's usually gone after being washed a few times.  
Most products claim to be food-grade or medical silicone. It all depends on the smell. If the vibrator that you buy has a pungent smell, it must be a product with added plasticizer. Don't use such products and try to choose brands and channels with guaranteed quality.
Sound:
The sound of the vibrator is related to the quality of the motor. Generally, the sound of the motor is about 50 decibels, while the ultra-quiet motor is only 45 decibels. The quieter the motor, the better the quality and the longer the lifespan is. Quieter motors can protect privacy and avoid the embarrassment of excessive loudness during use. I personally recommend beginners to choose a vibrator with smaller frequency, especially when you have never used an adult toy before.
There isn't a single product without any noise. However, your neighbors usually wouldn't hear it during use, but family members in the same household might hear it. You can use a blanket to cover the vibrator during use or play a song or movie.
Mode:
When you are choosing products, many products claim that there are 10 or more modes, and I have even seen one with 30 modes. My god!
Some products have only 1 stable mode. In fact, the more frequency there is, the less friendly it is when it is almost giving you orgasm. The best product has at least 3 to 6 modes, with their intensity varied. I don't recommend buying one with too many different modes. For some products that I really like, they have about 5 modes (1 stable and 4 changing modes).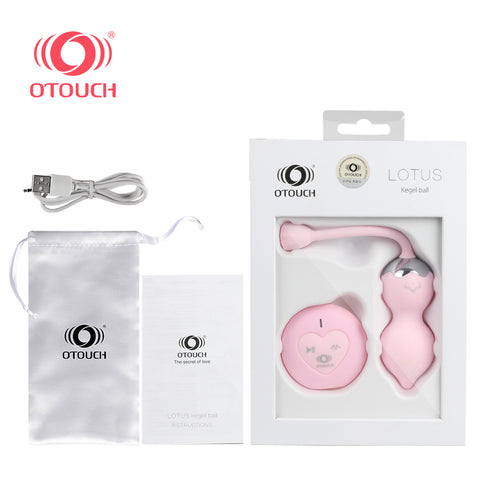 Brand:
Vibrators are also used as electrical products, and there is a possibility that problems will occur, that's why after-sales service is also very important. If you are a beginner and you use it for the first time, it is recommended that you choose a high-quality brand. A high-quality brand has a lot of fans and positive comments, which can provide you with more references and services.
Nowadays, adult toys are getting better and better in their appearance. Some brands have launched lipsticks, small animals, etc., which have a high extent of privacy. For example, brands like Kisstoy, Lelo, Zalo, Unimat, Otouch, Funfactory, Tryfun, Iobanana are of good quality. (Disclaimer: brands that have not been mentioned can also be good!)
Pricing:
Products that are easy to use are not necessarily expensive. Choose the right price according to your physical condition and level of acceptance. As beginners, do you really want a more expensive one? You always need to take the amount of your bank savings into consideration. The design of European and American products is more focused on its outlook and they're in general more fashionable. Female consumers usually prefer them. They do not look for over-stimulating vibrators and they prefer products that can help foreplay and exploration after penetration. For beginners, you may choose Japanese products with lower price, or vibrating eggs with smaller size. They can stimulate sensitive areas or other erogenous zones, such as ears.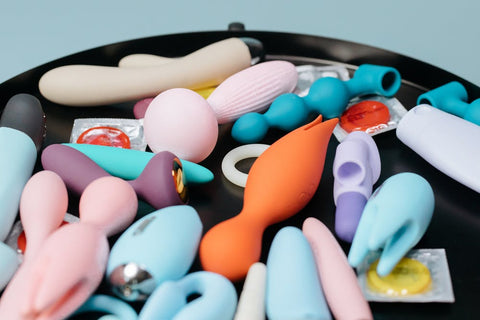 How to clean a vibrator?
Use professional disinfectant: The alcohol commonly used in daily life is highly corrosive to soft and fragile sex toys, but it is not easy to disinfect it totally either if you use low-concentration alcohol.
No need for boiling water - neither TRP material nor silicone material can be disinfected with boiling water, otherwise it will cause problems such as aging and degumming of the material. The soft plastic will also produce chemical reactions and release toxic gases, so the correct method is to rinse with warm water.
Pay attention to cleaning the grooves – make sure to rinse these dead corners. You can wipe them carefully with cotton, etc., to prevent remaining bacteria and dirt. Do not use a brush to clean, otherwise it will scratch the soft rubber materials.
Wipe clean – wash with warm water, use a clean towel or non-depilatory paper towel. Blot dry by pressing, do not use ordinary paper towels, so as to avoid residual paper scraps which becomes a breeding ground for bacteria.

Fortunately, we have enough vibrator types for you to choose from, please click on the guide:"Top 10 Best Vibrator Guides For Female", we list the best vibrators to ensure you will be able to get a right price and purchase, also covering all the factors you consider! So let's get started.