LELO is the rockstar of the sex toys industry. From small range devices to extremely elegant tech-savvy sex toys, LELO is known for its breathtaking designs and marketing of the products. Just like Apple Inc, LELO thinks about these products as a lifestyle item and that's the reason for the beauty behind them. The toys should look like something you want to hold on to and show it to your friends (if possible!!). But the idea of elegance and beauty in sex toys was revolutionary.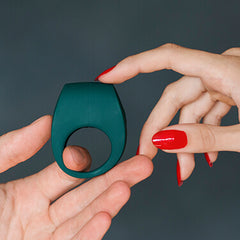 LELO produces awesome sex product series which always revolutionalize the industry. Like recently they produced LELO HEX™ condoms which have a revolutionary hexagonal structure. This structure allows for increased strength and sublime sensation with a gorgeous fit. It is textured from inside and outside both, giving you the best in class condoms that look and feel beautiful.
In the couple sex toys series, LELO is the best. Like the TIANI™ series, which is exclusively known for providing pleasure to a couple in a unique way. Variants include baby pink, golden and more which are an eye-soothing sight. Then there is the LYLA™ series which allows the couples to share the items. Remotely accessible, LYLA uses the world's leading technology to stimulate men and women. IDA and HULA Beads are also uniquely designed for maximum pleasure for couples.
LELO revolutionalized the industry because it started caring for male sex satisfaction by developing male sex toys. The power player F1S™ pleasure console is one of its kind. A penis sleeve that provides optimal satisfaction. Performance feedback is enabled through the android app which can be controlled through the touch of your fingers. It has sublime designs, many programs, and sensonic technology for touching the right spots. EARL is something truly remarkable in LELO's sex toys series for men. Having a pure Golden look, this is the most distinguished men plug in the world. You can use it for personal pleasure or shared things. Available in 24-karat gold or Stainless Steel variant, it is a luxury sex toy. LOKI is a prostate massager that uses industry-grade vibration technology to provide awesome sensations with mind-blowing intensities. 6 variable settings give it the power to do something remarkable.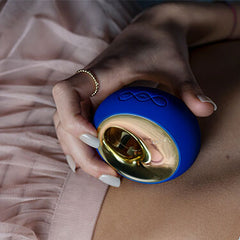 ENIGMA is the revolutionary sex toy in the category of sex toys for women series. A dual-action sonic massager stimulates both the clitoris and G-spot simultaneously providing intense orgasms. Internal organs will love this toy. SILA and SONA are two different kinds of clit massager that will provide ultimate satisfaction in clit suction and orgasms. SORAYA is a twin-peak G-spot and Clitoral vibrator with awesome functions. Known for providing multiple orgasms in a row. A whole new game is accessible through this. ORA is the perfect replacement for oral pleasure. It is powered by PreMotion™ technology using firm and precise nub rotation for feeling real oral stimulation. It is the world's leading oral sex simulator. GIGI, INA Wave, SMART Wands are more stick-type sex toys for females that are just beautiful to look at and provide a lifestyle that is pleasurable and satisfactory.
So enjoy LELO to get the most out of life and sex. And Enjoy.