Every woman is unique, with varying needs and demands for adult toys. OTOUCH caters to the needs of every individual woman. We have a wide variety of sex toys for each and every woman to choose from - anal toys, dildos, g-spot vibrators, clitoris sucking vibrators, etc.

【OTOUCH CiCi Kitty Plus Female Sex Toy】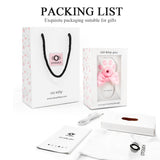 CiCi Kitty Plus is made to cater to the specific needs of woman. It is the only vibrating egg with suction capability, specifically 3 suction levels and 7 vibration levels which can be used concurrently. Moreover, CiCi Kitty Plus cat paw is made of liquid silica gel which is soft and mimics the real experience. It also has in-build light features, fully waterproof and rinseable design. This is elegantly shaped as a cat's paw and avoid the embarrassment when seen in public.

【OTOUCH Melow Female Sex Toy】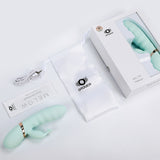 OTOUCH MELOW is designed with an impact frame. After the axis slides, the tilted head will target and massage the g spot. The ears will bring pleasure to the clitoris at the same time. With a powerful silent motor and 7 different vibration modes, you can choose the best massage mode that suits you the best. It is a fun vibrator that understands you.

【OTOUCH JULIET Female Sex Toy】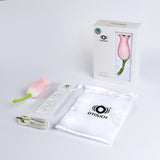 JULIET is a 2 way vibrating egg that is designed specially for woman. You can use either of its head or tail. With a vibration of 18,000 times per minute and 7 different vibrating mode and an aesthetic that does not resembles a sex toy, you can feel proud of owning it. JULIET is washable and safe with food grade silicon material, non-toxic and tasteless, and does not trigger any allergic reaction.

【OTOUCH Mushroom Female Sex Toy】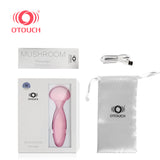 Mushroom is a vibrator designed specially for woman. There are 7 different levels of vibration you can choose from, with a maximum speed of 7500 vibrations per minute by the strong M390 motor in it. The mushroom head has the flexibility to turn 360°, with a maximum length of 56mm. It is made of liquid silicon material, with smooth and bouncy surface that is waterproof and washable.

【OTOUCH PET Female Sex Toy】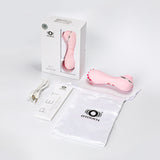 PET is vibrator with suction function designed specially for woman. PET is designed with 12 artificial honey tongues with the ability to lick 1500 times per minute, with 4 rotation modes, which can be adjusted according to your own needs. PET also has a sucking function, with three levels of sucking intensity, heating, and temperature settings for you to enjoy. The food-grade silicone material and IPX6 waterproof rating makes you feel at ease when washing and using it. It is non-toxic and tasteless and does not trigger any allergic reaction. Couples are encouraged to use PET in their bedrooms to improve their sex life.

【OTOUCH FLORA Female Sex Toy】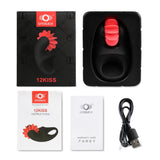 FLORA is the best sex toy for women to satisfy their sexual needs on their clitoris. FLORA will complete all your fantasies, whether it is clitoral sucking or g-spot masturbation. FLORA is fully waterproof, allowing you to enjoy your private masturbation. FLORA is a vibrator that integrates sucking + vibration + heating + silicone material + waterproof function - a vibrator that understands you.

【OTOUCH LOTUS Female Sex Toy】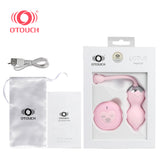 LOTUS wireless remote controlled Kegel ball works by stimulating your privates with contraction and clamping. The vibrating egg works even better with Yoga, allowing you to enjoy the thrill when exercising. LOTUS opens new doors for you.