Why funfactory is the best sex toy brand
FUNFACTORY is a German Supplier of dildos, vibrators, and love balls specializing in silicone dildos. As the name suggests, Funfactory's products are best in quality, safety, and functionality of German-engineered sex toys for couples and personal pleasure. This sex toy brand is known for its vibration that explores inner pleasures to users.   Funfactory sex toys for females and males have much priority in the world. Most of the sex toy products are unique in design color. This sex toy brand launched several products and spread their business online and in other ways. The main motto of this company is that better together. Besides, their Newsletter provides the latest update and sex toy guidelines that respond well to all users. This brand always provides a special bonus to their customers. If you need further information about Funfactory's product, check en.funfactory.com
So, let's go……..
Common Sex Toys of Funfactory Company: Cobra Libre II, Male Masturbator Sex Toys for Men, DUKE Prostate Massager sex toy for men, Anal dildo men sex toys, MANTA Vibrating Male Sex Toys.
Top Funfactory Sex toys Ever
Funfactory Sundaze Pulse Vibe
Funfactory Sundaze Pulse Vive is a typical sex toy product of Funfactory Company for women. Sundaze Pulse Vibe is more than simply a vibrator; it is a pulse-based vibrator. This thrusting vibrator is suitable for both sensitive individuals and power enthusiasts, a combination that is rarely seen together. Everything about it feels absolutely incredible, and you've get access to enter in world of sexual pleasure. It can bring much orgasm and due to its unique design it is travel friendly. This sex toy is made of medical grade silicone and other body safe sex toy materials. It is easy to use and easy to clean. The average price of this amazing sex toy is just 170$-190$ and more.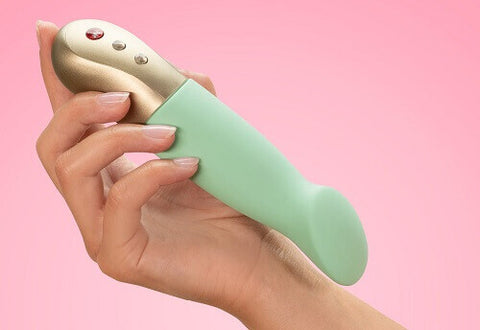 Features of Funfactory Sundaze Pulse Vibe
Increase the sexual pleasure through fresh and interesting ways for undeniably more intense orgasms.
It is a handsfree sex toy product and easy to carry anywhere.
It can stimulate the clitoris and bring maximum sensation.
This toy is suitable for G-spot and clitoral stimulation.
It has a Rechargeable system.
It is 100% waterproof.
Funfactory Volta
Funfactory Volta is an external vibrator. It has the power to stimulate clit and bring sexual pleasure. Funfactory Volta is looked versatile. This unique sex toy is comparatively strong and has a different vibration pattern. Volta is quite different from another vibrator, and it is almost 7.5 inches to more in length. Funfactory Volta is suitable for the clitoris, nipples, and BJS. It has also a couple-friendly size that allows you to carry easily in any place. Funfactory Volta is a rechargeable device and is also 100% waterproof. Additionally, Volta's unique performance increases sensitivity while also increasing blood flow. Moreover, it is lightweight and ergonomically shaped to provide a more pleasant experience.
Features of Funfactory Volta 
It has a different vibration pattern that can improve your sexual play.
Travel friendly and easy to use.
Funfactory's vibrator dildo pleasure toys for women are designed with a silicone flexible shaft that bends with every motion & position.
Enhance your pleasure for sex with the best vibrator on the market.
It is made of medical-grade body-safe non-porous hypoallergenic silicone.
Funfactory's realistic dildo vibrator adult sex toy is 100% WATERPROOF for pool or bath time play and easy to clean.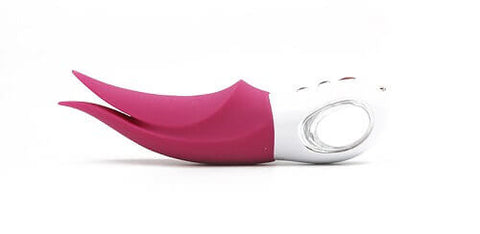 Pros and cons:
There are six constant vibration speeds and six different patterns.
Handle for the ergonomic loop.
On the fastest setting, the battery life is 45 minutes.
Rechargeable and equipped with a reliable magnetic charging system.
Waterproof device.
Medical-grade silicone that is safe for the body.
Button interface that is simple to use.
Travel-lock functionality is provided.
 Funfactory Stronic G:
Here we want to introduce one of the best products of Funfactory brand. It is a pulsator. Funfactory Stronic G Exclusive Bundle that includes a pulsator and a toy bag. It is a natural water-based lubricant Simply Aqua. The Stronic G's innovative magnetic technology provides a unique pulsating action while used in sexual intercourse. It has four continuous thrusting beats and six exciting pulsation patterns. For better pleasure, you should use the sleek thruster or the easy-to-hold grip to guide the toy. The Stronic G's design maximizes G-spot stimulation. The Stronic G Pulsator is covered in soft, body-safe silicone and provides over an hour of play per charge. The toy bag is ideal for storing Stronic.
Features of Funfactory Stronic G
It has Pulsator with unique thrusting movements.
This sex toy has Curved head for tantalizing G-spot massage.
It has Four steady pulsation speeds and Six pulsation patterns.
It is slim and lightweight design.
Ergonomic handle and button placement.
Body-safe, waterproof, and rechargeable.
Whisper quiet.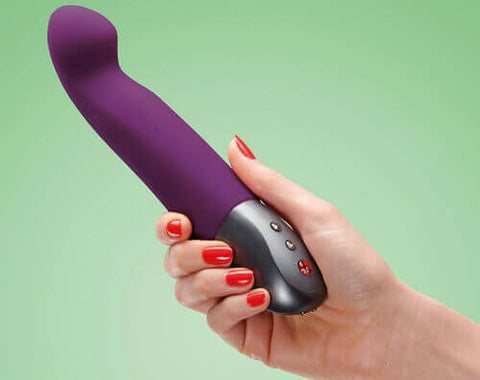 Pros and cons:
PH-balanced water-based lubricant made entirely of natural ingredients for maximum safety.
Extra moisture is provided by olive leaf extract.
Ideal for use with all sex toys and condoms.
This product is free of glycerin, propylene glycol.
Bottle with easy-pump dispenser twists to close and open.
Rechargeable and easy to use.
Funfactory Lady Bi Rabbit:
FUNFACTORY LADY Bi is a elegant dual stimulation vibrator. LADY Bi varies in length. The dual-action vibrator's robust, lengthy shaft extends to the A-spot, a stimulating location near the cervix. LADY Bi is now responsible for even hotter, more powerful orgasms. Two independently controlled motors provide simultaneous vaginal and clitoral stimulation. Once you've found your perfect style, save it with a single click. The flexible silicone body offers a delightful feeling of being filled. To get high levels sexual pleasure, you should try this awesome sex toy.
Features of Funfactory Lady Bi Rabbit
The shaft and boom of this toy can be controlled by two different motors.

6 different intensities and 6 different vibration patterns are available for each motor.

It is produced from medical-grade silicone that is non-toxic, free of dangerous chemicals.

The Vibrators are waterproof.

This is battery-powered sex toy.
Pros and cons:
Two super-strong motors hit the clit and the G-spot, and bring extra sensations.
It is designed to fulfil your demand.
Silicone made it firm and soft.
Handle for loop control that is simple.
 Funfactory Big Boss G5:
Funfactory Big Boss G5 is a G-spot stimulator. It looks like a penis that provide realistic pleasure of penis. It is straight and curved in some areas which provide different sexual pleasure.  The top side of this toy can hit your Vagina or other spot and gives sexual pleasure. An important feature of this product is that it has an ergonomic handle. So you can easily handle hit. It has three button in bottom side. You should do press the button to open and stop this toy. One button of this toy can change the vibration patterns and gives lots of pleasure while using. So don't be late to buy this toy.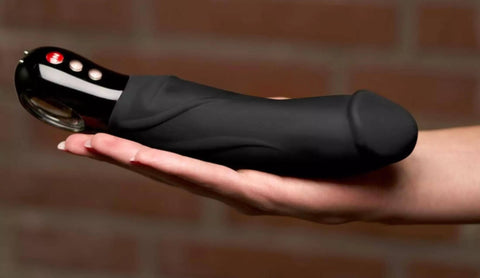 Features of Funfactory Big Boss G5
It is basically a vibrator and look like man's penis. This sex toy has 6 Intensities & 6 Vibration Patterns; so you can experience both a strong vibrator and quiet vibrator all at the click of a button.
It is 45 Minutes of Play on the Highest Speed.
It is a rechargeable vibrator
Vibrators use the original multi USB charger.
Vibrators for women are easy to hold and control with its ergonomic loop handle and raised buttons.
It is Made of medical-grade body-safe non-porous hypoallergenic silicone.
Funfactory's realistic dildo vibrator adult sex toy is 100% WATERPROOF for pool or bath time play and easy cleaning
FunFactory Bi Stronic Fusion
Funfactory Bi Stronic Fusion is a dual-action pulsator. It is really easy to grip and handle. Besides, Bi Stronic Fusion is a rabbit vibrator and this vibrator stimulates your G-spot. It has trusting movement inside. The silicone shaft is a strong metal ball that bounces up and down throughout the shaft. This toy gives an unprecedented realistic sensation. The Bi Stronic Fusion simultaneously stimulates the G-spot and the clitoris. The top side of this toy is a curved and flexible stimulator. It is easy to hold and you can control it easily by pressing a button.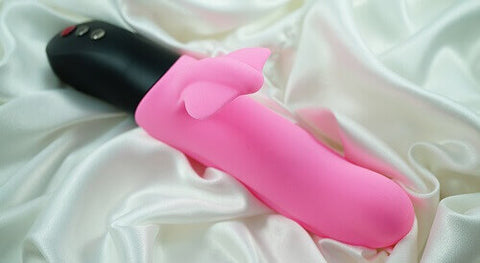 Features
Pulsing, thrusting action.
Powerful clit vibration.
100% medical-grade silicone.
64 ways to enjoy pulsation and vibration.
Waterproof, easy to clean.
LIMBA FLEX
The LIMBA FLEX can customize your sexual intercourse experience through the perfect fitting. There is a bendable wire inside that lets you adjust. The LIMBA FLEX is unique in shape. This sex toy offers to use your favorite position. So you can get to your G-spot, A-Spot, and P-Spot or any other spot putting it. LIMBA FLEX is better than dildos. It is suitable for thrusting and small that is perfect for grinding. It is not only bendable but also so soft and flexible which offers different sexual pleasure. It has a base with sturdy and you can put it in your favorite place to use. This toy is suitable for solo sexual intercourse experience. LIMBA FLEX has a suction cup also. Don't worry about suction. It can adjust your position. LIMBA FLEX is made from handcrafted body safe silicone. You can customize everything when you need.
Features
It is customize sex toy and better than other dildo.
You can bend it and use your favorite position.
Suctions to flat, smooth surfaces.
Choose between the small and medium sizes.
It is 100% waterproof sex toy.
Fun Cup
Fun Cup offers different kind of facilities for women. There are basically two types of Fun Cup and you will buy it according to size and shape what you like.To chose best size you need to experience. But don't worry about it . So, this Funfactory's Fun Cup has a firmer silicone to make the cups easier to handle. This cup size is suitable for light menstrual bleeding and for younger women. Besides, this Fun Cup is suitable for heavier menstrual periods and women who have given birth. Fun Cup gives you up to 12 hours of protection, whether you're at home, at work, or playing sports. Funfactory's Fun Cup is reusable and it can save your money. It is also environment friendly and you can use it long term. This Fun Cup can prevent unnecessary stress and give more comforts in any places. This products will made your period time more special and less painful.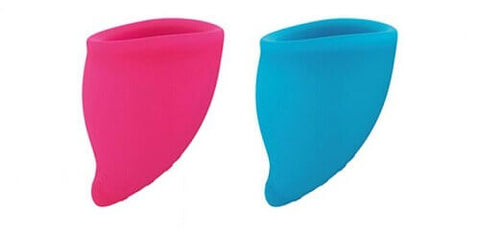 How to use Fun Cup
• Before using Fun Cup, you should clean it firstly.
• Chose better size and then use it.
• To insert this menstrual device in your vagina, you should just put this in your hand and insert it in your vagina.
• It is so soft and smooth. So don't worry about pain.
• For deeper clean your Fun Cup, boil it for 3 minutes in pure water to sterilize.
• Clean the bag with water and some mild soap.
Features of Fun Cup
1. It provides to join oral sex during menstrual time.
2. Comfortable design that fits your body
3. Great for oral sex
4. Soft and easy to use.
5. Reusable and easy to clean
6. Save money on tampons and pads
7. A storage bag included


Conclusion: Funfactory is a great company, and there are many sex toys worth trying. If you want to experience uncontrollable orgasm, feel free to buy it and enjoy your sex life. If you like this article, may be you also interested in FunFactory Adult Toys Brand: Because Sex Is All About Fun!!