SVAKOM is a global sex toy brand whose mission is to give a quality sexual lifestyle to users in more than 100 countries. As a global leader in intimate items, SVAKOM offers a diverse assortment of luxury sex toys that have been painstakingly created and have garnered numerous honors. SVAKOM has been observed at a variety of high-profile events, including the Emmy Awards, the American Music Awards, and even the Academy Awards. SVAKOM is a newcomer to the sex toy market, having been founded in 2012.
Not only do SVAKOM's products compete with competitors, but they are also all branded, designed, and manufactured in-house. To demonstrate their concern and awareness for the industry's health challenges, SVAKOM supports numerous charities and provides a portion of their monthly sales to organizations supporting Movember, AIDS, and Breast Cancer Awareness Month. The main priority of the SVAKOM business model is a healthy and safe lifestyle. This sex toy brand introduced the latest technology to make their products. SVAKOM provides branded sex toys that are simple, active, fashionable, and, most importantly, reasonable sex toys. In this article, we are going to concentrate on SVAKOM's best products and its different key information. This will be helpful to buy exact products from market. 
Top toy of SVAKOM
Nymph:
It is among the most prominent sex toy products under the SVAKOM brand, and it is available in a variety of sizes. Nymph has different quality that help you get maximum sexual pleasure. This toy helps nipple's stimulation. Besides, Nymph can stimulate the clitoris of your female partner.
The design of Nymph is so much unique that provide lots of entertainment while you are using this toy. It is rounded in one end and another end has three fingers to stimulate the sexual parts of the body. The head of the Nymph is soft and flexible with motors that provide a good experience of sexual pleasure. So, you can explore so many things through Nymph. We suggested you use this amazing product.   
Features
Allow the SVAKOM Nymph Soft Moving Finger Vibrator to glide across your skin with its lovely, caressing fingertips.
Take a little pat on the nipple.
Increasing the clitoris's activity.
It brings with it waves of stimulation that will make you feel good.
It has a smart design that will attract you to use it.
It has almost five levels of stimulation patterns and this toy is also suitable for foreplay.
Nymph is 100% waterproof and you can use it any place like a bath, pool.
Angel
The SVAKOM ANGEL G-spot & Clitoris Vibrator is an extremely versatile vibrator that you cannot afford to overlook. It has an ergonomic design that makes it comfortable to hold. It has two extremely powerful motors that can be used separately. It works wonders on the clitoris and nipples. It has good designed Lithium Battery that will be charged in just one hour and give services almost three hours. The unique side of Angel products is that it has a heating system that ensured the best sexual pleasure. You can use it in winter also.
The SVAKOM ANGEL Double-motor Vibrator is equipped with two independent and strong motors concealed behind its sleek, eco-friendly, and ribbed silicone body. You may be certain that both internal G-spot and external clitoris stimulation will provide you with ultimate enjoyment. With seven vibrating modes, each with five levels of intensity, plus the intelligent mode, the SVAKOM ANGEL Warming G-spot & Clitoris Vibrator provides 36 distinct ways to provide extreme pleasure.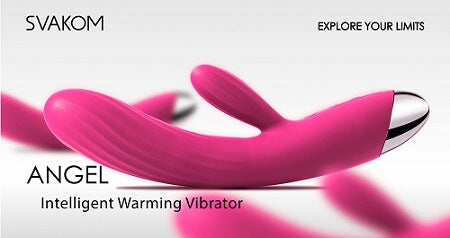 Features
Dual motors provide twice sexual pleasure.
It can stimulate the clitoris.
The heating function is available and winter-friendly.
Fully wrapped in silicone, and extremely easy to clean!
There are a total of 36 distinct frequencies.
IPX6 Design that is resistant to water.
Materials that are environmentally beneficial.
Rechargeable
HEDY
SVAKOM HEDY is a beautiful surprise to any user especially for men. HEDY is a small and soft product that allows smooth stimulation. It has three different sizes that each size of HEDY product can give you separate sexual, please. So, while you are buying HEDY products, you should check the exact products that you need.   We recommend that you use HEDY between 5 and 10 times. You can use it 30 to 60 times if you have all six in one package. Wash it and put it in the package so that it can be used several times. Make sure you use enough lubrication to get the most out of your encounter.
Features
Portable Masturbating Sleeve with Lube
Ultra-soft TPE that provides a soft and realistic feeling
Extremely flexible, fits all sizes
Three different inside structures—real, oral, and soft feel
Suitable for travel
ELLA
SVAKOM ELLA allows you to connect it with your mobile app. It can provide you with new sexual sensations through vibrating modes. Besides, you can use it without the app. It is suitable for couples. SVAKOM ELLA is waterproof with IPX6 that permits using it any place. Besides, it has a rechargeable battery where you need to just charge one hour and then enjoy two hours of sexual pleasure. SVAKOM ELLA has almost eleven vibrating modes to enjoy better sexual intercourse.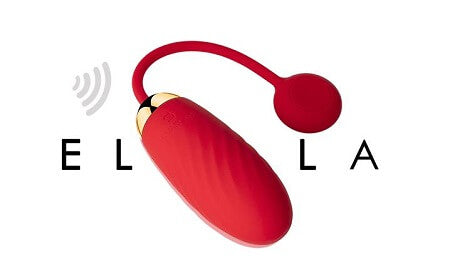 Features
The SVAKOM ELLA is fully waterproof and has an IPX6 rating.
It is made of medical grade-grade silicone and other body-safe sex toy materials.
It has a different vibrating mode that allows you to get ultimate sexual pleasure within every use time.
Tammy
 Are you looking for a cock ring? TAMMY is a unique and popular name in vibrators. It has two rings that vibrate to support the shaft and testicles. You can receive truly sexual pleasure. Tammy features a powerful built-in motor that allows you to choose from five different vibration settings. Tammy has 25 different stimulation sensations. Intense clitoral stimulation with this body-safe silicone textured pad. Tammy's textured spot specializes on rubbing and caressing the clitoris to deliver your lover the most joy. Tammy is IPX7 splash-proof. It is easy to clean due to its materials. We recommend that cleaning the silicone materials with floating water. Tammy is constructed of biodegradable silicone. Before going on sale, all SVAKOM items had to pass the most rigorous examinations.
Features of SVAKOM TAMMY
Design with a double ring for your ultimate pleasure.
Pad has a structured design that is intended to increase your pleasure.
Couples will appreciate the special attention to detail.
Design that is resistant to water.
Battery that can be recharged.
Material that is environmentally friendly.
SVAKOM Vick Remote Control Prostate Massager
The SVAKOM Vick Remote Controlled Dual Motor Prostate Massaging Vibrator is a strong and sensual massager that is suitable for couple also. It has two powerful motors, which are independent of one another, give tremendous stimulation both within and externally. This sex toy is an excellent massager for the G spot and the clitoris, and it has the ideal angle for prostate stimulation as well. In addition, if you are using the device yourself, it is more convenient to choose between modes and intensities using the remote control. This amazing toy is made of body-safe sex toy materials. It is beginner friendly also.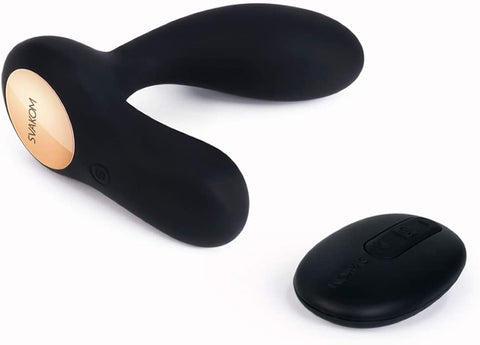 Features
Powerful and luxurious massager for couples
Both powerful motors deliver significant internal and external stimulation.
It has the optimal position for stimulating the prostate and massaging the G spot and clitoris.
Used with or without a remote control, the SVAKOM Vick Dual Motor Prostate Massaging Vibrator
The remote control will promote pair interaction.
SVAKOM has a great selection of sex toys, and these are just some of my favorites. Because of the quiet engines and attractive designs they've developed, they've established a pattern for their toys. We can confidently offer these sex toys to anyone who is searching for a little more excitement in their sex life. In addition to improving your physical and sexual health, sex toys can also strengthen your relationship. Once again, you'll be filled with excitement and anxiety, which will only serve to strengthen your relationship. Keep an open line of communication with your partner and be open to trying new things together. SVAKOM sex toys always appear classy and seductive so that you can use them with any partner without fear.