No one can tell the importance of egg vibrators except those who have used these magical little inventions. Egg Vibrators are smaller in size than any vibrators and can fit in the palm of your hand and that's why also regarded as the most discreet of sex toys to experience erotic orgasms anywhere you want.
These sex toys are also used by millions of couples out there for kinky play where one partner leaves the egg vibrator in her vagina while the other partner can transmit continuous adjustable high-frequency vibrations for massage and stimulating effects on women's most sensitive of parts. Egg Vibrators are called by this name because of their uncanny resemblance to the eggs and this shape makes it perfect to fit inside the Vagina of females.
But do not think that the Egg Vibrators are just for penetrative play. These sex toys, like any other vibrators, are meant for stimulatory play. Using these you can stimulate your erogenous zones, or wherever on your body, you think can help you feel aroused and light-headed by continuous vibration strokes.
And if you have the right size egg vibrator you can insert it inside your vagina for vaginal stimulation. In the case of egg vibrators, it is safe to say that you can put it almost anywhere you think can help you feel the intense pleasures.
Difference between Bullet Vibrators and Egg Vibrators
The Egg and Bullet Vibrators and Egg Vibrators are often regarded as same-sex toys because both are small, discreet in nature, and are meant for clitoral or other erogenous zones stimulation. But there are specific differences like:
The bullet vibrators resemble the shape of bulletsand are very thin while egg vibrators resemble the shape of eggs and are bulky.
Due to its thin size, bullet vibrators are usually not recommended and also are not meant to use for penetrative purposes. While the egg vibrators can easily provide penetrative pleasures when fit perfectly inside the vagina.
Last but not least, the bullet vibrators are often wirelessand turn on/off by a toggle or button on the toy itself. While the egg vibrators are mostly wired and connected with a controller to control different vibration speeds and patterns.
These promote the harmony of sexual life between couples and lovers and improve each other's emotions. To choose a sex vibrating egg that suits your needs, you must first understand the basic types of vibrating eggs. In the section below, we have introduced in detail the 7 different types of fun vibrating eggs for you. So, without any further ado let's get started:
1. Basic Fun Vibrating Egg
These are simple and basic fun vibrating eggs with a single vibration effect. Generally, these vibrating eggs have a vibration frequency constant and un-adjustable. This means you won't have many options of increasing or decreasing the vibrations for more interactive play. You can just either just increase or decrease the speed to some extent.
Once turned on, these basic fun vibrating eggs will continue to vibrate at the same pattern. It is a both plus and minus feature because the constant vibratory pulses can tease the clitoral nerves by slowly building the orgasm in you. But at the same time, when your body will be craving for more, it will provide the same pulses which can get a little frustrated over time.
Basic Fun Vibrating eggs are suitable for middle-aged women or women with obvious sexual desire and those looking for something just to get off the steam by the end of the day and no special dramatic effects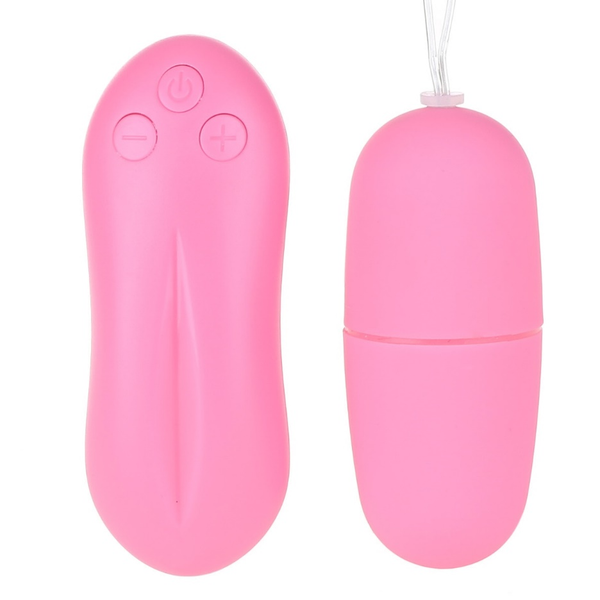 2. Multi-Vibration Vibrating egg
In the basic product we mentioned above there was just a single vibration. While now you can easily get your hands on a multi-vibration vibrating egg with a variety of vibration methods/patterns and speeds to tease and tickle your nerves until you are ready to explode from the sensations.
For example, a perfect way to cum by using the multi-vibration Vibrating egg is by allowing vibration for 5 seconds and stopping for one second to build up the tension and then again vibration for one minute and stop for one minute. Next again turn on for half a minute for one kind of vibration and stop, and then continue to vibrate to the point you can't take it anymore. The different pulsation speeds and patterns make the whole experience of using vibrating eggs more fun.
With the attached controller in your hand, you can press any button and move any dial to increase, decrease, and change the vibration patterns. These are considered suitable for ladies with high regulations on sex life and want to try something new every time they laid down for some kinky fun. These are also considered as best for partner play.
By giving control to your partner, you can lay down easily and let your partner control the pleasure you are looking for.
3. Soft Plastic Fun Vibrating Egg
This type of fun vibrating egg is similar to the basic fun vibrating egg. The difference lies in the outer structure. The surface of the soft plastic vibrating eggs is covered with a layer of soft natural latex, which makes the vibration more detailed. The rubber material on top will provide a more realistic touch which is a turn-on in itself.
The soft Plastic Vibrating eggs are best for beginners who are used to getting turned on with the human touch and looking for something to provide the same realistic touch. Another plus of soft plastic vibrating eggs is that they tend to get warm easily. The latex rubbery surface will get warm as soon as you will rub it on your clit and will not remain cold for a few minutes.
4. Dual Vibrating Egg
To put it bluntly, there are two egg vibrator heads to provide vibratory pleasures to both partners at the same time. Double Vibrating eggs are of different types and can be used for different purposes.
For example, some double vibrating eggs come with a string with vibrating egg heads on both sides. These types of vibrating eggs can be used for many purposes e.g., the same person can insert one end into the vagina and the other into the anal hole for more intense pleasure. While two partners can insert each end into their desired orifice and can feel the vibratory pulses simultaneously reaching the climax together to strengthen their intimate connection.
Other Dual Vibrating Eggs are just elongated structures with obvious heads on both sides. These are usually difficult to use by beginners and require a strong pelvic floor by women for holding on to the one end and while the other person rode on the second end.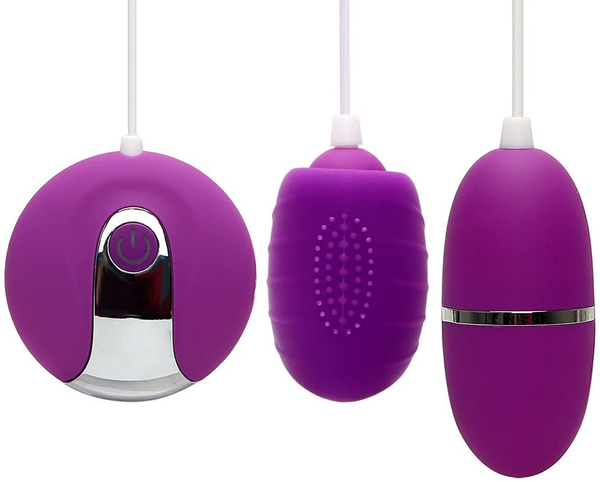 5. Jumping egg Vibrator
These are not your traditional Vibrating eggs both in structure and function. But the goal is the same; to provide your erotic pleasures by vibrations.
The jumping egg vibrators are basically a fusion of a vibrating egg with a vibrating stick which can also be used for penetrative purposes as well as stimulatory play. This means both sides of the Jumping Egg Vibrator are designed to stimulate and penetrate. It is suitable for single girls who are looking for egg vibrators that can penetrate them as a realistic penis will do.
While the elongated side of the Jumping egg vibrator cannot come closer to dildos, these are enough to drive you crazy and scream for the orgy of your life. These are wireless and have the power buttons/toggles on them to activate them. The Jumping Egg Vibrators often lack multiple vibration speeds and patterns and you will be experiencing the same pulsation rate throughout your pleasure game.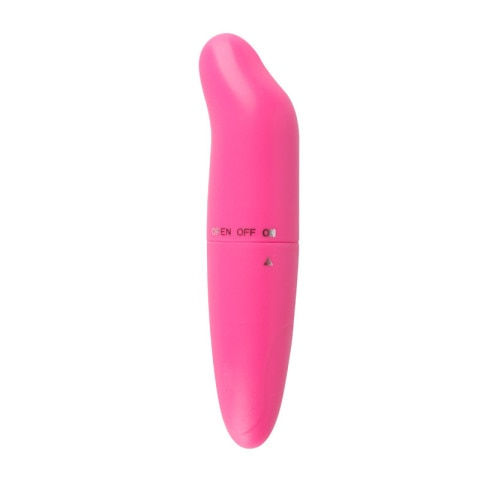 6. Special-shaped Fun vibrating egg
Special Shaped fun vibrating eggs are the perfect choice for those who want to try something different-looking egg vibrator but still with the same functions and vibrations. These have basically evolved out of the basic fun vibrating egg.
For example, some can be set on the base of the penis to stimulate both you and your partner during sexual intercourse. By rubbing against her clit and your phallus these egg vibrators can make the best sex toy for partner play. This type is known as the vibration lock fine ring.
Another example of special-shaped fun vibrating eggs is Vibrating Ring Condoms. These are for male pleasure but can be used in partner play too as the vibrating end can tease the other partner too during penetrative thrusts. The Vibrating ring condoms look just like any other condom with a vibrating ring at the base meant to rest on the base of your shaft and provide continuous vibrations to your penis.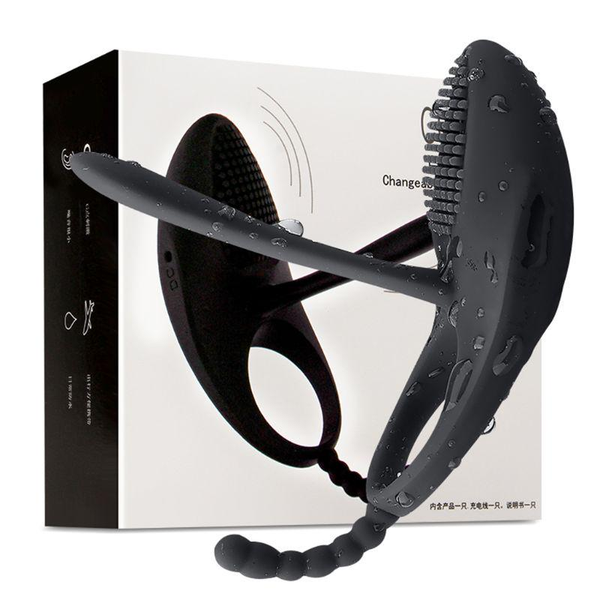 Bottom Line
Welp, we will wrap it up here. These were some of the most common Egg vibrators types which you can find in the market. Now it's up to you as to what kind of pleasure you want. Do keep in mind that you can also find wireless Egg Vibrators which can be controlled via mobile apps, a perfect fit for those in long Distance Relationships and looking for more interactive play.
But the most general comes with the control attached by a wire to the egg vibrator. We hope our article here helps you in getting the very first egg vibrator of your life.