Before we get started, I'd like anyone reading this to know that this article is just about right for anyone. Whether you are looking to start a neat side hustle or you just want to get all the orgasms you want, I'm confident what you are about to read will be the answer to your needs. Yes, the DIY dildo world can be puzzling, especially when you have no clue. But you can learn everything you need to know in the few minutes it would take to read this article. So, don't go anywhere just yet.
First, let me establish that any dildo that can be deemed safe for use is one with a base and I'll give you three reasons why.  A sex toy with a base can stand on its own, meaning it can be placed within easy reach while looking great on your bedside table. Also, having a base means you're not at risk of slipping your sex toy in, which can be dangerous; especially if you're having some anal fun.
Do you know you don't have to go all the way to a store to get a sex toy that's perfect for you? You don't! Because you can build your sex toy from scratch with the right prepackaged DIY kit. These DIY dildos are something I would recommend for personal use but not mass distribution. While it's great if you make one for yourself and your friends, you can't exactly turn it into a business because the quality you'll get from a DIY dildo does not exactly meet standards for mass distribution.
For DIY dildo kits, I'll recommend Clone-a-Willy as they are easily the best and one of the most popular. What a kit like this helps you do is it lets you make the perfect silicone replica of the best cock in the city. And this is rare trust me. If you've ever used a dildo that was a perfect fit for you, you don't know how lucky you are. I especially recommend for couples in long-distance relationships or couples who have to spend a lot of time away from each other for one reason or the other.
The Clone-a-Willy kit also allow you do more than just clone a dick. You get to mold other toys if there's no penis around to clone. Plus, a sweet assortment of colors and natural skin tones to choose from. What's not to like? However, you should know that molding can be a bit complicated.
The real tricky part of the process is the molding itself. There's a time frame for every process. This means you have to work with the clock for the mixing process to get a mold-filled erection ready to leave for 2 minutes. For efficient results, have someone around to help you. You handle the erection; they handle the mixing and other preparations.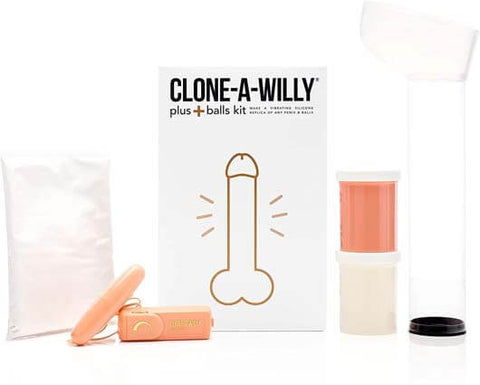 That being said, this article is all about DIY dildos and I'm going to get into that in earnest. Many times, people come up to me asking tons of questions about DIY sex toys and I'm amazed at how much they genuinely don't know. So, I'm just going to answer all of the common questions I get and more. First of all, let's establish that DIY kits are cheap. Yes! You read that right. You don't have to drill into the earth's core to get any of the materials that go into making one. Just get your silicone mix plus pigments, quick-set alginate, and water bottle for the tube.
Before we continue, let me introduce you to Squarepegtoy's peg-away putty. This is a unique product that helps you to make as well as alter your silicone toys in super fun ways. The moment you activate it, this putty will simply conform to the platinum cure silicone you're using, letting you personalize your dildos just the way you like them. I'll have you know that any modifications you make will be permanent so you've got to be careful. Once your silicone putty is cured, you can't reverse it.
How to do the deed
Is making a dildo from scratch a challenge you enjoy taking on or is it all about the profit for you? Whichever one it is, I can assure you that with all the information I'm about to churn out, you can get quality that is close to the ones you see in regular stores and make more than the cost of fronting the business if it's all about enterprise for you. 
Materials to getting
Pigments
Mann Ease Release 200
Containers like boxes, plastic pitchers, or Legos
Sculpey
Cups and sticks (for your silicone mix)
Platinum Cure Silicone
If you would like to go all the way up to an expert level, you may need to top up your stash with these tools:
Pressure pot (paint)
Mod Podge
3D Printing equipment
Air compressor
Vacuum Pump & Chamber
Let's take a look at the perfect silicone to make your DIY dildo. I recommend platinum cure silicone and I can say the same for most experts on the subject. Platinum cure silicone is simply the best. On the matter of who to get it from, the most popular brand is Smooth-On, but I say this with some reservations because while they are popular, some of their silicones are not safe for your body so if you're going the enterprise way with all these information, I'd advise you to cross-check silicones before putting your funds into them.
When it comes to DIY sex toys, it's essential to consider the hardness when making them. You can determine the hardness of your dildo with a Shore Durometer scale. The harder your silicone is, the more you have to look out for trapped bubbles in them. Sex toys with bubbles are not 100% perfect. You may want to go for Dragon Skin if you want something hard but also soft to a great extent or Ecoflex for something soft.
Let's look at some features.
Ecoflex
In terms of hardness, Ecoflex offers you a range of 00-10, 00-20, and 00-30. What does this mean? It means there's a low chance of bubbles popping up in your dildo when you are done with the process. 00-10 means your dick won't be all that great for insertion due to its softness even though you can use it as the outer layer of a dual-density toy. A range of 00-20 is perfect for long-depth toys, masturbators, and packers. It's also a good selection for the outer layer of dual density toys while a 00-30 range, which is the hardest range, by the way, is a decent choice if you won't be soft enough to not flop about or stand on its own.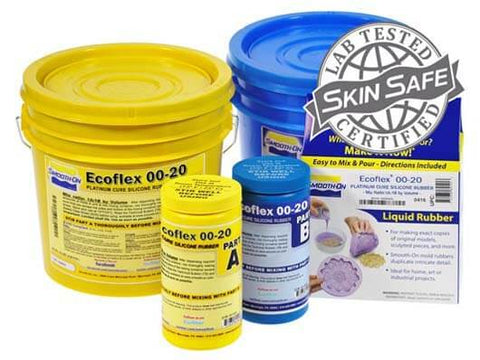 Dragon Skin
This particular silicon features more than one hardness quality but I'll give you the inside scoop: 10 and 20A are the only ones worth trying out! While you'll need to set up pressure curing, you can still go for the 10A NV version if you have a slim budget. It features low viscosity that makes up for vacuum degassing.
Here's the difference between the 10 A and 20 A. The former has a host of cure times and pot lives that are good for dual-density cores and hard dildos while the latter is superb for dual density cores and g-spot toys.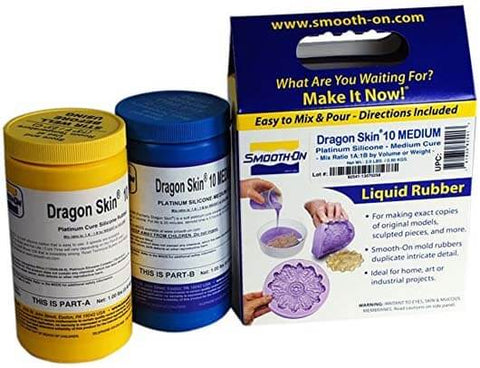 How to Sculpt Your DIY Dildo
There are quite a several ways to do this. The Sculpey tool is a personal favorite of mine when it comes to shaping dildos. All you need to do is shape, bake, and leave it to cool down. If you like to go the pro, add some Mod Podge to your finished work to give it a smoother look. You can use a brush or your fingers to coat your sculpture from top to bottom before leaving it to dry.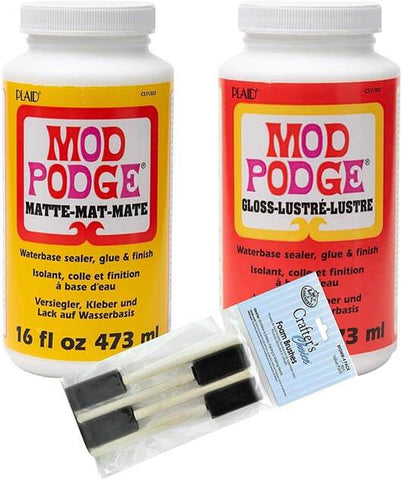 There's more to this dick business than meets the eye. Ever heard of 3D dildos? Now you have! This is a dildo you can model using cool software like 3Ds Max, ZBrush, or Blender. While Zbrush will give you some nice organic shapes, Blender is a good alternative if you can't afford to get ZBrush. If you prefer not to go through all that trouble, you can easily use a dildo generator. The only downside to this is that you won't have as much control over your creation as you may like to. Altogether, these are pretty great choices if you want to go the 3D way. Simply model and print!
Making Your Silicone Mold
This process starts with having a good molding medium. I like to use the Mold Star 16 Fast from Smooth-On because of how easy it is to use and its curing speed. Also, I don't need to worry about degassing with this mold. Your next step is to get a container to hold your mold while it's curing. Look for containers like water jugs or airtight boxes that are smooth. Your container has to be able to hold viscous liquids so don't just use anything.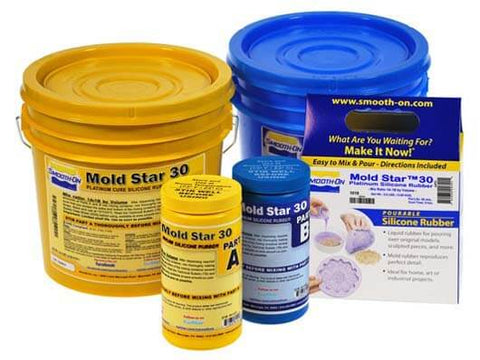 The Molding Procedure
The first step is to place your sculpted dick at the bottom of whatever container you are using. You can decide to douse the walls of your container and your sculpture with some Mann Ease Release 200 if you like. This is to ensure your silicone doesn't get stuck to the model and the container. The next step is to mix the molding medium quickly and evenly so as not to surpass the limit for pot life. Don't overdo it or the results would be far from what you envisioned.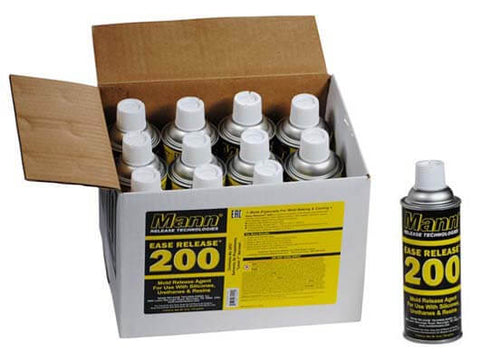 After mixing thoroughly, pour the mixture over your creation by pouring a thin amount of silicone with your hands raised as high as you can without being clumsy. Keep pouring until your cast is completely and then leave to cure.
Coloring Your Silicone
Coloring your silicone means you've got to get some fantastic pigments like Silc Pig from Smooth-On. There are also other cheap sampler kits out there that will give you any color you can imagine. For some added kink, Smooth-On has a unique product in blue and green called Glow Worm that lets your dildo glow in the dark.
Another interesting option is the Cosmetic Mica. This will give you an impressive range of sparkles and colors to choose from. You only need to be careful of what you're purchasing as not all Mica is ideal for use inside your body.
Mixing Your Colors
I think the only way to explain this is that mixing colors when making your dildos is a lot like mixing regular paint. For my sculptures, I like to paint part A with pigments, giving more time to color my silicone as well as guarantee an unbroken mix of the two parts. I like to hit Vimeo for inspiration, especially for gradients, marbled designs, and all the other decorative stuff.
If you are doing this as an enterprise and you're using a high viscosity silicone, be sure to do a lot of degassing to eliminate every and any bubble.
Pouring Your Silicone into Your Mold
This final step is much like pouring your mold. The only difference here is that now you have to spray Mann Ease Release 200 into your mold first. Failure to do this means the two silicones are going to get stuck together and then you can't make a new one.
All you need to do for this last step is to repeat all the guides I gave for pouring your mold. Except for this time, you are pouring into the silicone mold. When you have done this, set your dildo out in the open to cure or set it in the pressure chamber at 40 PSI or whatever PSI is required for the silicone you are using.
Your last step is to get it out carefully and wash it using a powerful detergent and voila! You have your homemade dildo clean and ready to give you a good time.
Related articles: Tips You Have To Know About Homemade Sex Toys