There's always that one point in our lives when we need more than the regular stuff to reach a soul-shattering orgasm. For the lucky ones, help with this could come from an intuitive, naughty partner or a stunning girl on the screen teasing and pushing us erotically to an intense orgasm. Whichever one it is, I don't think it matters. We'll quickly establish now that everyone has their idea of freaky when it comes to porn and sex.
But Jerk Off Instructions is a different level on its own. If you randomly stumbled on this article and you haven't heard of them, then you need to strap on 'cos so much details will be given out here. This is going to be one hell of a ride.
 Jerk Off Instructions (JOI) is a type of role-playing in which one partner (usually engaging through the internet), encourages you to go down on yourself and in the process, reach a fulfilling climax. With Jerk Off Instructions, there is no emphasis on who the other person should be or what their sexuality is. There is also a defined method of receiving the instructions. These could be through an audio recording, porn video, written story, or live stream.
In contrast to what you may be thinking, tons of people enjoy Jerk Off Instructions; some, to the point that they can't cum without some hot JOI over the internet. Not everyone enjoys going solo. Some folks just prefer someone making them cream by just talking. If you happen to be one of them, I've put together some of the hottest JOI that will make your kingdom 'cum' and your blood sing.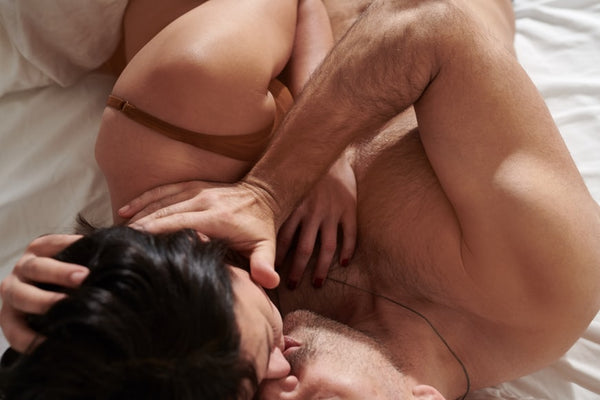 Before that, let me just chip in that Reddit is a prime hot spot for an infinite supply of JOI. It's a porn haven. You can be sure to find a warm community for every kink of your choosing and Jerk Off Instructions is not left out. Personally, my favorite JOI is on the r/joi subreddit. You can check it out later for other spicy stuff I may not mention in this article. Time for some action now!
She Catches You Staring but Doesn't Mind
I don't think there's any straight male on the planet who can be in the same room as a sexy blonde with a jaw-dropping set of knockers and not stare. I don't think that fella has been born yet. This JOI starts with this blonde's titties slowly coming out for some tantalizing JOI hour.
Unfortunately, the subreddit doesn't have the complete video of this clip, though there's still a preview. Outside Reddit, there are more videos for you in a series called the Downblouse Jerk series; a website for similar videos.
MILF Shows Off Her Ass
With a low, husky voice that promises an explosive climax, you can tell this MILF is ready for some sultry business and she came prepared! Long shapely legs, and the insanely full boobs that she kneads and squeezes. Her ass is not super plump but no one is going to look away in a hurry. Your screen girl begins with a silver dress that leaves nothing to the imagination and silver heels to go with it. She finishes with either one.
My guess is, you probably won't miss the complaints in the comments over the lack of nipples. The whole eighteen minutes are kept on the coquettish edge but you might likely want some more racy stuff to send your spurting away. I certainly did. That being said, this makes for the perfect vanilla moment.
Hot First Attempt at a JOI
This sweet cute-buns doesn't let her face in this JOI, but she completes the superb task of making you spend till you can't go any more again. Her qualities make the specs: showing off her small boobs adequately enough, touching herself as you get hard, gutter talk, precise instructions, sultry voice, and getting your dick stiff and at attention.
Whatever complaint you may see of this video will most likely be of the countdown in her videos. I for one, think countdowns the fun as they put you under pressure to orgasm though it's quite powerful when you do.
Please Jerk Off, So We Can Continue the Lesson
There's a storyline for this JOI; starting with you halfway through a piano lesson with a bombshell MILF as a piano teacher. Her name is Yolanda and her role is to act the part of a teacher who likes a student and is a bit stunned to see him pull out his hard dick during a lesson.
The surprise is brief as she gets over it fast and starts encouraging you as she takes off her clothes. This MILF is not like the last that is too cute for dirty talk.  She's not too shy to get butt-naked and spread her juicy snail in front of you. The hottest part is when she sucks her nipples. Trust me, you don't want to miss this.
Busty Curly JOI
This JOI includes a sex toy and is strangely a favorite, guaranteed to get you worked up within minutes of watching. This busty amazon is a bit older than all the other girls, has a face to die for, and has amazing, curly hair you just want to yank on as you go. As she implies, her boobs are unbelievable. Plus, the way she deep-throats that dildo. Just hot!
The only thing that doesn't get this video 5 stars is the fact that it's been taken down from the original site, leaving viewers with just a Reddit preview and a version that is only a little bit longer in a link at the top of the post itself. This other video has no sound. For me, that's a bummer.
Not Yet
If orgasm denials are your thing, then you are going to be all over this video. The redhead edging queen and dom tells you straight up what this JOI time is going to be like. After teasing and playing with you, she's going to come nicely with a dildo and you're not allowed to do the same unless she asks you to. This video has everything: a nice, husky voice, a dildo that makes you wet, squelching noises as she masturbates for you to watch, and a great body. I nearly lost it when she starts licking her juices off her fingers. The acting is not stellar but the JOI is worth your time.
More Steamy Off Instructions
Session 5
Secret Dreamer is the name of this recorder and he's a total stud! He knows that his male fanbase is pretty active and this video was to give his make listeners the treat of their lives. This is a JOI for men making men nut and there's a nice, exotic accent to go with the show.
First, he helps you to relax and lie back, keeping the pace slow but sensual. There are well-spaced breaks in between instructions to keep following without pressure. Every other thing is pretty standard. You're going to get a satisfactory release on this one.
Sexy Blue Lingerie
This JOI is perfect for you if you prefer audio JOIs or you are not in the best position to watch videos. These are usually hosted on a site for erotic literature but you can still find audio recordings of folks telling you how and when to come.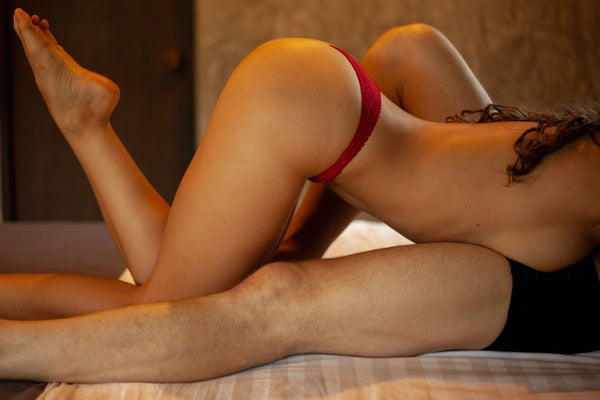 The variety is impressive. There are recordings for both men and women so you don't have to worry about a thing. You have a vast range of sexy, soft voices to choose from.
Cum Edge with Me
This is not like your regular JOI. For the most part, it is an audio sex story and sex stimulation done in the first person but it will get you off just fine. I got a pretty great orgasm that had switched my lights off for a second, so, I'm throwing it into the mix. Your screen girl is dripping wet in the one place that matters and so keen on putting her silky hands on your body; the anticipation is wild.
This JOI is all about her describing in the most sinful terms what she would like to do to you and what she is hungry for you to do to her. All of this with lots of wet blow job sounds that will drive you crazy. She also goes into expert detail about how she plans to ride you to heaven.
Cock Worship III
No preliminaries exist to ease you into the motions with this JOI which begins with a hot fucking. No intros or overtures. This ravishing Eve archetypal is here for one thing: to worship your dick. She loves it when it's rock hard and when it's not. Her adoration is expressed in the dirtiest way possible, combined with arousing sucking, wet sounds like she can see you going off on your cannon diligently with each instruction while she remains on her knees, ready to deep-throat your hot dick.
When I checked out this JOI, I must confess to being a little astounded. I have heard a lot of JOI audios, but I don't think I've heard anything so raunchy. It didn't take long to have me coming like a fountain.
Touch Yourself
Touch Yourself lasts for thirty-seven minutes, allowing you ample time to tease yourself till your breaking point. I've had lots of people (ladies especially), tell me they found the slight cockney accent quite thrilling and reassuring. This particular JOI integrates tenderness and hints at intimacy, a quality you don't find very often in men's JOI. The way his voice changes from baritone to raspy as he approaches a shattering climax will send delicious heatwaves through you.
JOI Challenge
The JOI challenge is just what you think it is: an orgasm challenge usually for women with a count done from one hundred to zero. At the last count, he comes; in the hope that you do too. Think of JOI with Jamie Dornan and you have yourself the perfect illustration of this. Plus, the British accent!
I must confess, not everyone can come with a countdown going on. So, this may not be for you as he does more counting than actual instructing.  
The Succubus
If you're new to the term, a succubus is a kind of demon that morphs into a sexy woman whose only interest is fucking you as hard and often as you want. In this audio JOI, you have drawn out the succubus and now she wants to send all your blood rushing south in the hottest arousal ever.
Her voice is smooth and low but easy to understand. She is an enigmatic, shadow creature from hell that is there to describe a steamy sex scene with you; whispers, whimpers, moans, and all. I love the dark twist.
There you have it guys! All the best Jerk Off Instructions to check out and possibly keep in a folder for whenever you are in the mood for some screen action. Remember, Jerk Off Instructions can take just about any form: video, text, or audio. You've just got to try a little bit of everything to know what's sets you off. If you like a more extensive selection to choose from, feel free to check out the following sites:
Spankbang
PornHub
Home
Tumblr
I'm quite confident this article will help you to bring in that sauce you've always wanted in your solo play. You're getting a full package with this compilation. All you have to do is get on the Internet and catch your sub!