A common question people ask about sex toys is how they can make one themselves. Some of these toys require special tools and knowledge when they are manufactured. This means trying to design and make them at home is a dangerous endeavor.
This is the same case when it comes to cock rings. However, there are things at home that you can use as a cock ring. Take note these are not always perfect, but they will have to do as a substitute. The following is a list of cock ring alternatives you can use at home. The upside of these items is they won't break the bank.
Plumber Rings
The good news about this option is you can easily get them from any hardware store. They are small rubber or metal rings. You can easily get one that meets your needs. When you add some lube you'll be good to go.
Condoms
There's an inner circle in most condoms. Cut it out to make a makeshift cock ring. One of the major advantages of using this option is the condom's ring is designed to fit a penis. Additionally, they come lubricated meaning they easily slide over your cock. These homemade cock rings are renowned for making you last longer as long as you use them properly.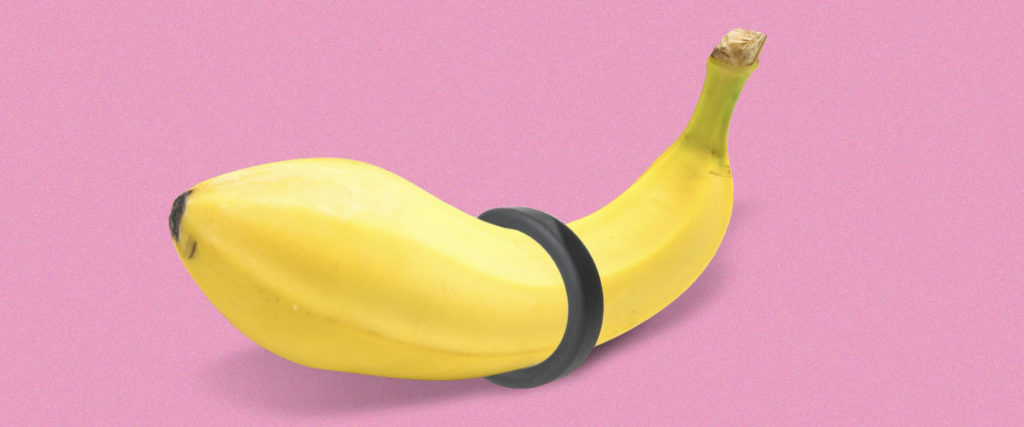 Scrunchies
The hair tie women use as part of their hair design can work well as a cock ring. Their elastic capabilities mean they have a lower risk of restricting blood flow. It's a great option especially if you are bored with the options above.
Shoe Laces
Believe it or not, they are great cock ring options. The main reason for this is you have the flexibility of tying them as tight or as loose as you want.
String
If you can't find a shoelace, a string is the next best option. You can tie them as tight or loose as you want. However, they aren't as comfortable as you would want. It's because they are thinner than shoelaces which makes them very uncomfortable. Furthermore, some are made using rougher materials.
Bike Tubes
These are great if you are planning to make many cock rings for current and future use. On the inside of older model bikes, there is a tube designed to inflate the bike's tires. Slice the tube using a length that matches your cock's size. Lubricate the tube and get down to business. Make sure you use a tube with the diameter you want as your cock ring.
Rubber Bands
Believe it or not, a rubber band is a great option for a cock ring. However, there are some dangers associated with using them. Let's first take a look at how you can use them as a cock ring.
How to Use a Rubber Band as a Cock Ring
Get a rubber band and fold-twist it to make a cock ring. You may need to do this several times depending on the size of the rubber band. One of the reasons why they are popular is they are readily available in any shop or supermarket. Additionally, they are one of the most affordable homemade cock ring options you can find in the market. So why aren't they popular or highly recommended?
Why Rubber Bands Aren't Recommended
For starters, these are made using abrasive materials. This means they may end up irritating your skin. Another risk is they may tug on your pubic hair or skin. Take note the skin on your private parts is always thinner than any skin on your body. This means these areas are very sensitive. Any rubbing or tugging may result in damage to the skin such as bruising and chafing.
Another issue with rubber bands is they are quite thin. This makes them susceptible to snapping when you use them. If a rubber band has ever pinged your skin, you can then imagine how worse it would be on your private parts.
Lastly, when rubber bands are left on your penis for long durations, they are likely to cause some irreversible damage. The damage usually affects the nerves and tissue in your testicles and penis. This is the reason why they are used in animal castration.
In animal castration, a rubber band is placed tightly on the animals scrotum. It's left there for some time castrate the animal. During this period, the tightness causes the blood flow to the scrotum to be minimal. The reduce blood flow causes the slow death of the testicles. This is why you shouldn't use rubber bands for more than 30 minutes.
The Takeaway
A homemade cock ring works the same way as one bought in the store. As long as you follow the guidelines and warnings above you should be safe. Always wear them for less than half an hour and make sure the diameter of the cock ring fits your cock.

You can read more:How to Homemade Pocket Pussies?