Womanizer believes that every woman has the right to experience orgasm! For this reason Womanizer infuses new technology into your intimate relationships. Womanizer recently launched the new
Womanizer STARLET
3, which uses the first Womanizer Pleasure Air Technology, with five bright new product colors and two additional strength levels, while retaining waterproof and USB charging functions. And the price is reasonable.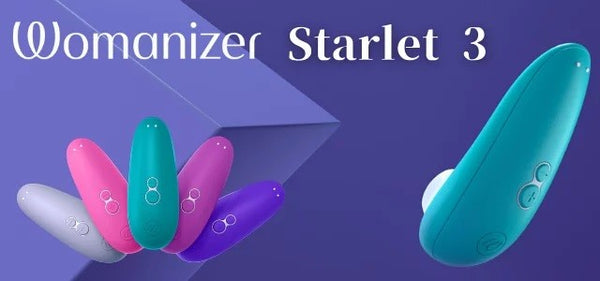 The new STARLET 3 is fantastic. It shows a new style. Add two levels of intensity. It is also the crystallization of customer satisfaction feedback of the first two generations of products. It uses the first Pleasure Air Technology, USB charging and waterproof function, which is a good price. However, it is much more than that. STARLET 3 is an expression of desire. Everything is centered on you. Find your true self and dominate your private time. With it, the pleasant experience will not stop for a moment. It encourages fantasy. It arouses curiosity. It makes you understand that the sooner you start, the less regret you will have. This is
Womanizer
STARLET 3.
The STARLET 3 is the ideal entry to the world of Womanizer. It's easier to use and designed for young people looking for something new. STARLET 3 was introduced so that everyone could enjoy Womanizer's original PleasureAir Technology. STARLET 3 takes good care of you and is eager to lead you to cherish yourself, believing that every woman has the right to enjoy her own sexual happiness. However, STARLET 3 does much more than that: it opens the door to self-discovery, freedom from bondage, and openness. Design theme: Orgasmic pleasure is a birthright, and everyone has the right to talk about it freely. STARLET 3 is the perfect partner to start your Womanizer experience.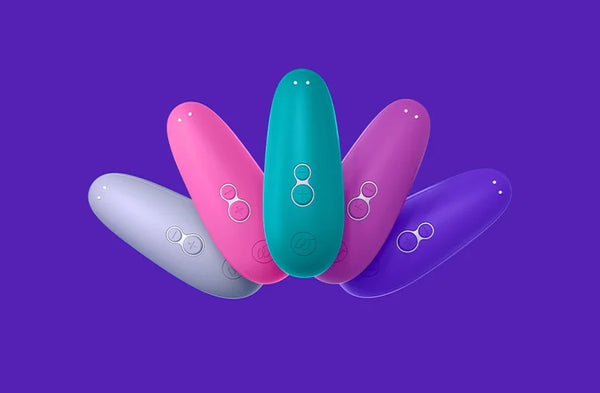 Start your journey--Step into the world of PleasureAir Technology and experience more pleasure than ever before.
Play with a wet body--The waterproof design of the whole machine is convenient for having fun in the water and enjoying the interesting bathing time.
Full of joy--Small and exquisite, intuitive operation, unrestrained enjoyment.
Show yourself--Add bright product colors to choose from, perfect for your taste and style.
Pleasure Air technology
Made for you and your body: All WOMANIZER products feature a unique innovation called Pleasure Air technology. Why is it so special? Stimulate your clitoris without direct contact. The gentle vibrations of the air combine sucking and massage to provide an orgasmic sensation like never before.
6 strength grades
Every orgasm is unique. That's why six different intensity levels guarantee perfect pleasure when and how you want it. Intensity levels are perfectly balanced to provide the right setting for your every mood.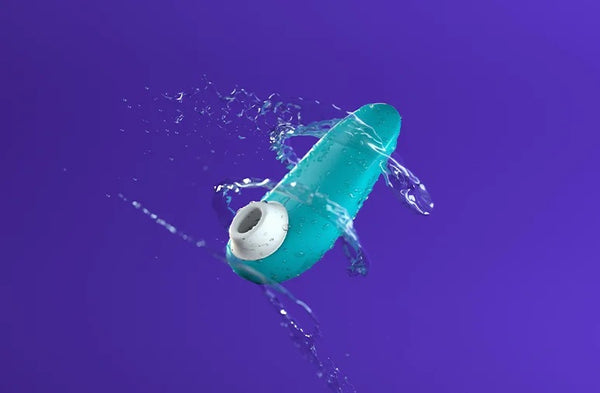 IPX7 waterproof
Want to spend more time in the water? Since your WOMANIZER has an IPX7 waterproof rating, you can enjoy a long relaxing bath, a refreshing shower, or even a pool party.
Lasting Companion-0.5 hours
30 minutes of running time, but it only takes a few minutes to reach climax? Calculate how many orgasms you can have.
How to play:
1. Use The Pleasure Air Sucking Tip for STARLET 3 fits snugly around the clitoris.
2. Press + button to start.
3. Experience Six different intensities of stimulus sensation.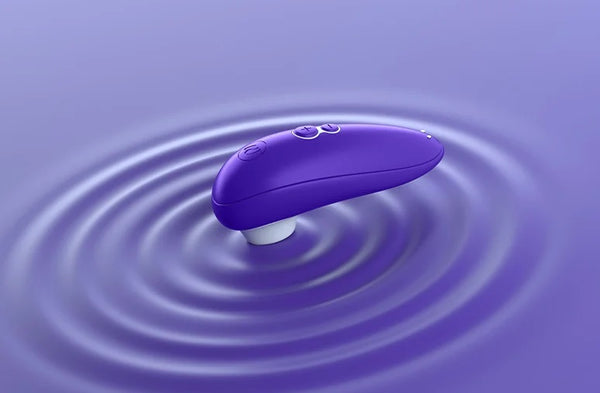 Specifications:
> Color: Turquoise, Indigo, Violet, Pink, Grey
> Battery type: USB rechargeable lithium ion battery
> Sucking head material: silicone safe for human body
> Material: ABS plastic, no phthalates, BPA or latex
> Duration: 30 minutes
> Charging time: 30 minutes
> Waterproof: IPX7
> Product size: 117 mm X 46 mm X 47 mm
> Product weight: 80 G
> Unit size: 162.5mm x104mm x52mm
> Unit weight: 210 G
Premium 2 VS Classic 2 VS Starlet 3
Premium 2
Classic 2
Starlet 3
Colors
Raspberry,Warm Gray,
Bordeaun,Black,Blueberry.
Block, Bardeaux
Pink,Gray,Turguoise,
indigo,Viole
Material
Silicone
Full Soft-touch Surface
& Silicone buttons
ABS
Charging time
120 min
120 min
30 min
Run time
240 min
180 min
30 min
Special Features
Improved Autopilot
Smart Silence
Afterglow
Water Resistance
Waterproof(IPX7)
Waterproof(IPX7)
Waterproof(IPX7)