In 1968, Hitachi produced a Magic Wand HV-250R massage stick, which was originally used for massage and relaxation, but Betty Dodson, a famous sexologist at that time, taught us that we could do some shameful things with it. As a result, the massage stick has been popular in the United States for more than 40 years, and was named "the most popular sex toy for women" in 2013.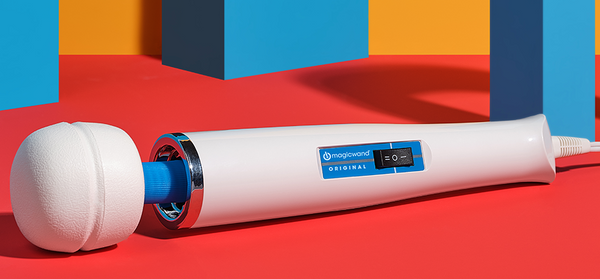 Hitachi is a well-known multinational group in the world, and their white power and industrial equipment are well-known in the market. But what you may not know (and probably Hitachi doesn't want you to know) is that the company introduced a sex toy 46 years ago. In 1968, there were many important events, such as the important battles of the Vietnam War, the assassinations of Robert Kennedy and Martin Luther King, and the riots at the Democratic National Convention. In that year, humans also took the first pictures of the Earth from space. 1968 was a year of innovation and disaster. American values are on the rise, the sexual revolution is well underway, and people are questioning sexual stereotypes.
The Magic Wand was first used commercially on April 25, 1968, according to U.S. Patent and Trademark Office records. For the next 46 years, the giant white plastic rod represented an embarrassing dichotomy for many Americans. Magic Wand is marketed as a personal massager, but it also has a somewhat embarrassing feature: masturbation assistance.
There is a clear difference between Magic Wand and today's sex toys. In fact, it's probably a vibrator used by a lot of grandmothers. It weighs about 544 grams, is 30.5 centimeters long, and has a top about the size of a ping-pong ball. Its body is made of hard plastic and has two adjustable vibration frequencies (6000/4000 times per minute). It is not waterproof and will start to overheat after 25 minutes of use and have to be plugged in. Despite its flaws, Magic Wand has always outsold its more technical competitors, and even though Hitachi has chosen to distance itself from them, Magic Wand has become one of the most iconic sex toys ever.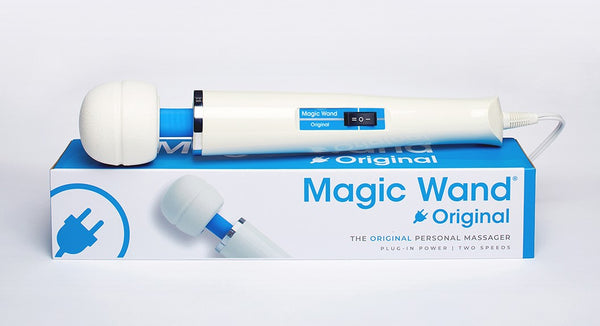 In the same year that Magic Wand went public, a New York artist named Betty Dodson opened her first erotic show at the Wickersham Gallery on Madison Avenue. Dodson said the exhibition marked her foray into the field of sex education. Four years later, she launched Bodysex Workshops, where she used vibrators to teach women about masturbation. In 1974, she published her first book, Liberating Masturbation. Like many women at the time, Dodson bought sex toys in fairly traditional stores.
Liberating Masturbation would come with a Magic Wand Eve's Garden a female sex shop that was still very new and subversive at the time. In early demos, however, Dodson used Panasonic's Pannabrator. It wasn't until 1975 that she switched to Magic Wand. Dian Hanson, a former editor of men's magazines including Juggs, Leg Show and now a sex books editor at Taschen, said she had become a devotee after Dodson introduced her to Magic Wand in 1977.
"She told me to buy a Hitachi Magic Wand, but beware of its power, both physical and mental, because it's addictive," Hanson said. "I'd only ever used a pink vibrator with two number one batteries in it before, and the Hitachi was a world away."
Hanson's reaction to Magic Wand is not unique. The Internet is full of comments praising its strength, agility and endurance, and it has even been widely referred to as the Cadillac of shakers. Magic Wand has been a best-selling product since the sex shop Good Vibrations opened in 1977. In the 1980s, it was hidden in a back-page ad in Mother Jones, a liberal and democratic magazine. Today, it is a joke in the American TV series Louie. At the same time, Magic Wand has become a regular in women's magazines such as Cosmo, a trusted "assistant" in adult movies, and has spawned many counterfeit products. In the nearly 50 years since its inception, the consumer market has undergone tremendous technological progress, but Magic Wand has remained largely unchanged.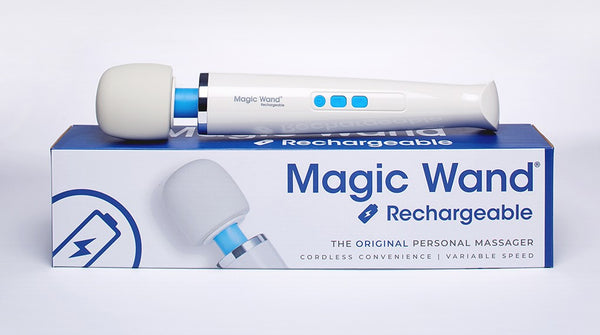 This state lasted until last year. Last summer, Hitachi abandoned the old 1980s packaging, improved the product's lightness and durability by replacing materials, and replaced circuit boards. At first glance, the new product looks no different from the old Magic Wand, but on closer inspection, the Hitachi name is missing.
Magic Wand has a special place in consumer electronics and women's sex lives, but it's not the first device to be marketed as a personal massager, nor is it the first product produced by an electronics giant. GE, Panasonic, and Oster have all introduced their own vibrators. According to Rachel P. Maines, author of the book the technique of orgasm, the first electronic vibrator was introduced in 1878. Invented by the British physician Joseph Mortimer Granville and produced by the medical equipment manufacturer Weiss, it works on the back of a giant battery.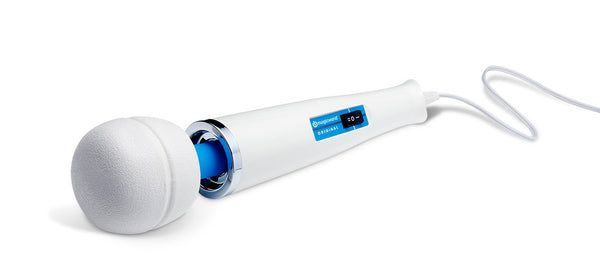 Weiss' device was originally designed to treat hysteria, which was thought to be treatable by female orgasm. Maines points out that at the beginning of the 20th century, there were many models of vibrators on the market(such as Magic Wand Mini ), and their use developed to treat many diseases, such as arthritis, constipation and muscle soreness.
Since Mortimer Granville invented the first electronic vibrator, they have successfully appeared in mainstream media such as movies, television and fashion magazines. Even talk show queen Oprah Winfrey has dared to express her views on the subject. The public's attitude toward sex and sex toys has changed dramatically, but no vibrator has captured the public's heart like Magic Wand.
With the help of the mainstream media, the discussion of masturbation has moved from closed women's studios to the national level. In 1994, then-Surgeon General Joycelyn Elders was forced to resign over the controversy she caused when she made the astonishing claim that students should masturbate to stop the spread of AIDS. Laws banning the sale of sex toys have been gradually removed, and public figures such as Oprah have helped sex toys enter the mainstream media, but masturbation and masturbation equipment are still taboo. In fact, information about Magic Wand is hard to come by beyond personal anecdotes and the device's official website.
This silence does not seem to be the result of negligence. We contacted Hitachi several times while researching this story, but received no response. In fact, according to Eddie Romero, director of operations at Vibratex (Magic Wand's main importer in the U.S.), Hitachi was ready to abandon the product completely before last summer's redesign. He said Hitachi was a "very traditional" Japanese company and did not want its name to be associated with the most recognizable sex toy on the planet. Unwilling to lose one of its biggest moneymakers, Vibratex persuaded Hitachi to rebrand its products as Original Magic Wand.
"Obviously, Hitachi doesn't want to see its massager making millions of women orgasm," Dodson said! It's still my favorite vibrator to date."