Room Fun is a brand that caters to people who want to go into uncharted territories in sex. The ultimate definition of sexual fun can be seen here with this brand. Professional BDSM devices and equipment are there to feel something extraordinary and enjoy something that you always wanted to. The brand focuses on providing BDSM lifestyle material to the people looking for this, and provides sex toys for BDSM games, and encourages people to explore their sexuality. Vibrators, LGBT sex toys, unisex sex toys are available at room fun to explore the ultimate fun. They also deal in BDSM product series, sex furniture series, hands-free series, and more.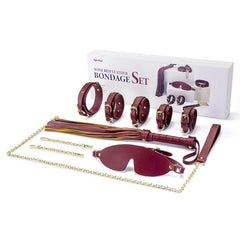 Let's have a look at their series.
For men's fun, they have ultimate BDSM kits like 6 Pcs Light BDSM kit adult toys for introduction to BDSM where you will get silk fabric blindfold with elastic band design, paddle for spanking fun, a scented candle for the perfect atmosphere, furry nipple clip for controlling the fun with your partner, satin handcuffs for increasing the pleasure, flirting feathers for tickling the sex bones and teasing. Metallic silver restraints kits are universal and can be used by both men and women for leashing their partner and having something kinky in the bedroom. Body harness for male slaves is something every woman will want for their partner where they can do anything with their partner while he is submissive.
In the case of the women's series, you get some really unique things like Electro Whip having five gears of frequency, the safe current that gives pleasure, and sweet pain for increasing the pleasure. This beautiful thing is perfect for enhancing the sexual experience of your partner. A thigh restraint sling with a neck pillow gives you the option to choose the best position for deep penetration and ultimate fun. A body sex swing is good for women also as it allows them to enjoy the immense pleasure of having sex in the air.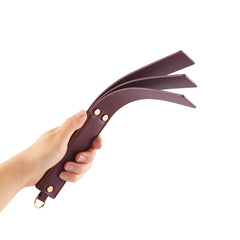 A foxtail full metal anal plug is something your partner will like if she is starting into anal fun. This feathery thing is delicious to have and while playing with it,, you can explore your lover's wild side. A sexy leather cop costume is also something that your women will like and any woman can have it to tease her partner. Our personal favorite will be the bunny costume for female slaves that is definitely a turn-on for men.
For couples, there is something for every person of different sexual orientation. For lesbians, there is a double vibrator strap-on dildo which is something truly remarkable as it can provide fun both ways. The love leg strap is good for couples who want to have fun on the leg. Mermaid blindfolds and handcuffs sets are good for couples exploring new BDSM and getting into the submissive and dominant field. Metallic silver restraint kits are there to enhance the fun for couples asking for more control and pleasure. Bed restraints kits are also in that category providing ultimate fun to couples.