It's all about redefining treasured moments and sharing passionate pleasure! Introducing
TIANI Harmony
—the app-controlled,
highly functional vibrator
for couples. An innovative product that helps in discovering the pleasure points and motions of the body.
Vibrators have always occupied a special place when it comes to adult toys. Nothing can beat the pleasure derived from the use of vibrators. With Tiani Harmony, it is now possible for partners or couples to use the vibrator together and completely lose themselves in the moments of pleasure. It's a new concept with the goal of harmonious orgasm.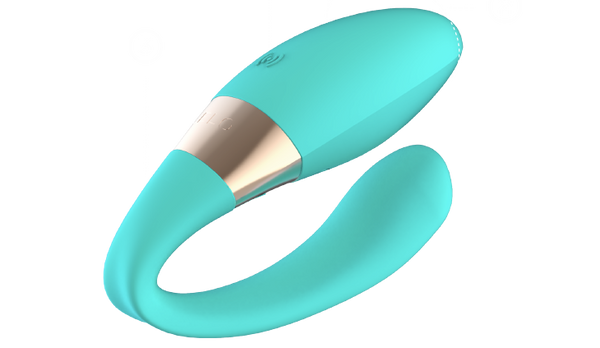 This is an app-connected massager that has two motors. These two motors work together, helping to enhance the sensation of both. The product comes with a smooth tail that can be inserted and worn by the woman. Both partners can enjoy, while the lady is highly satisfied as she gets excellent vibrations.
Using the product is definitely about leading a fulfilling intimate life. Here are some of the best features of the product:
Top Quality Product
– This is made using soft silicon of premium quality. It feels quite soft to touch. Since it will be used in some of the most intimate areas of the body, it has to be of top-quality and safe material.
App-Controlled
– This is an app controlled device which means convenience and ease of use. All that needs to be done is connect and control with Bluetooth. Once ready it is all about extended pleasure.
Waterproof Product
– Adult products are usually made from top-quality material and waterproof. Waterproof products can be used anywhere and are suitable for shower and bath. No fuss at all when using the product.
Two Motors
– There are two vibrating motors that help in providing dual sensation to the users.
Settings – The product is available with 10 different settings, this includes a teasing murmur to one satisfying pulse.
Long Lasting
– Users do not have to worry about how long the charge shall last. Once charged, the product offers long-lasting effects. Once fully charged, it can be used for almost two hours.
Using TIANI Harmony:
The product is simple to use and can be learned quickly.The user needs to apply the
LELO
Personal moisturiser to the product as part of the preparatory process. Once done, the small arm of the product can be inserted into the vagina. The larger one can be for clitoris.
One needs to be comfortable before inviting the other partner. The best part is that the product can be easily used in different positions for complete satisfaction. However, many users have mentioned that it is most comfortable when used in the missionary position.
Users can explore different vibrating patterns when using Tiani Harmony. One can use it as many times as needed and for any number of positions.
To know more, please visit Here.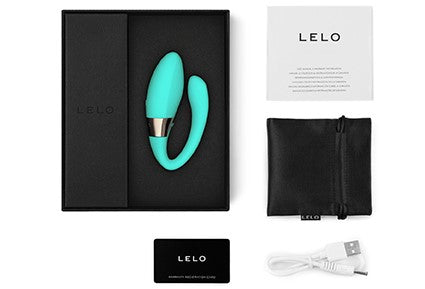 SPECIFICATIONS
> Material:     PC+ABS plastic, body-safe silicone
> Size:     45 x 30 x 90 mm / 1.8 x 1.2 x 3.5 in
> Weight:     48 g / 1.69 oz
> Battery:     Li-Ion 3.7 V 200 mAh
> Charging:     2 h at 5.0 V 200 mA
> User time:     Up to 2 hours
> Standby:     Up to 90 days
> Vibration motor 1 frequency:     208 Hz
> Vibration motor 2 frequency:     161 Hz
> Interface:     1-button