On April 20, ZALO officially announced that its Legend series officially launched a new product in 2022:
AYA-Wearable Vibrator
(combined massager), a popular portable wearable sex toy for both sexes.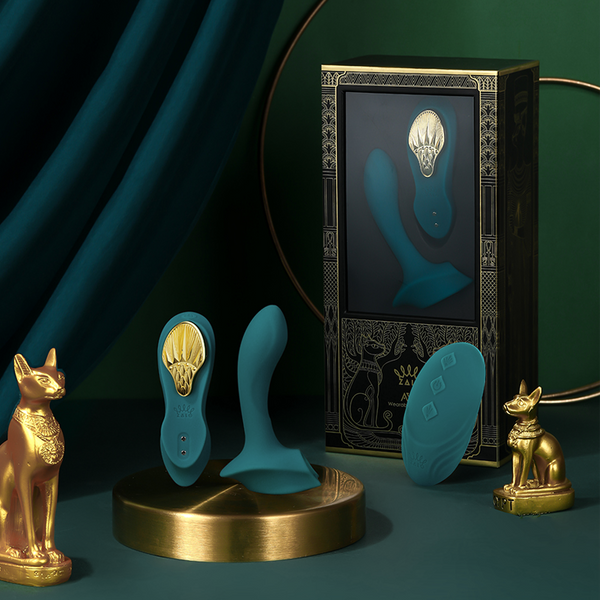 ZALO is a light luxury sex toy brand specially developed from the perspective of women, and has developed a number of highly applicable sex products, which supplement the shortage of female sex toys in the market and bring countless keys to open sexual pleasure for female friends.
Legend series is a very classic series in the four series of
ZALO brand
. The style of the whole series is inspired by the ancient and mysterious ancient Egyptian culture, and various ancient Egyptian elements are applied to the details of the appearance design and color matching of the whole series of products. :
QUEEN sucking Massager
from "Cleopatra", HERO actuator from "Horus", KING telescopic Massager from "Golden Mask" and Bess from "Cat God Best". With its changeable, powerful functionality and exquisite appearance, Legend series has met the needs of most users and won numerous awards.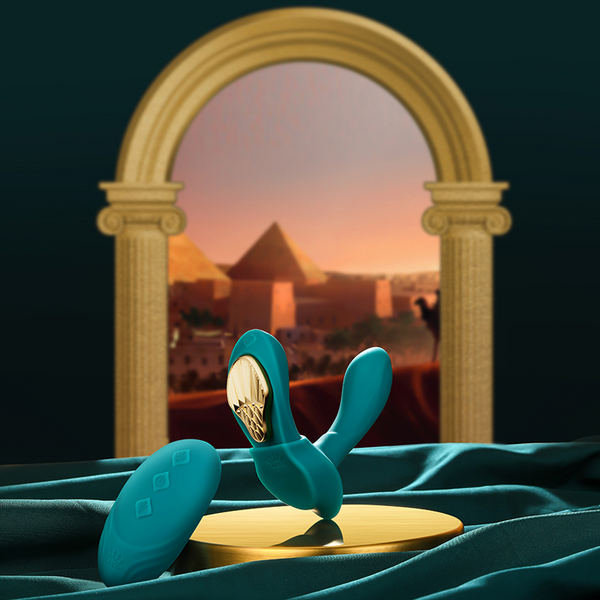 According to the person in charge of the research and development team of ZALO brand, with the continuous progress of the times and technology, people's challenges to sex games are much bolder than before, and some sex methods such as role-playing and outdoor sex are gradually becoming new trends, and AYA is a multi-variant product specially developed for such sex methods.
As an innovative product in Legend series, AYA is a portable and wearable fun product that can be combined, decomposed and stimulated both inside and outside the body. Arc-shaped boat shape design, perfectly fit the female body curve, sustainable and stable for users to bring 360 ° omni-directional wrapped crisp feeling; with exquisite lotus leaf magnetic bindings. The product can be directly and firmly fixed on the clothing, so that users can boldly unlock more interesting ways to play.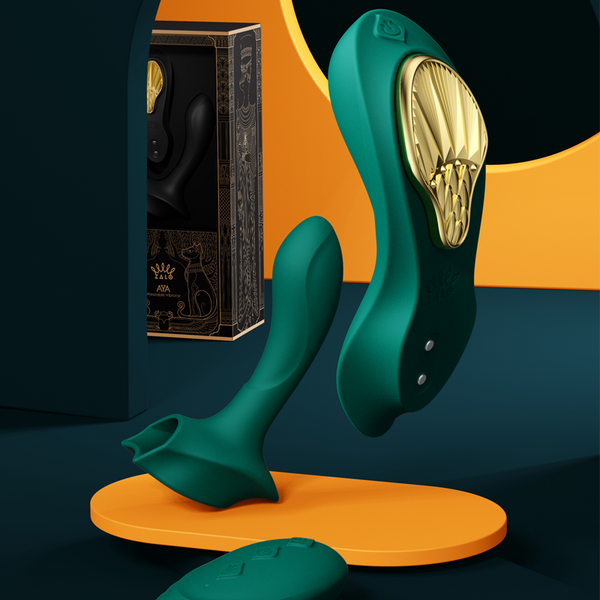 In terms of performance, ZALO AYA uses a powerful motor with elaborate configuration, and the vibration speed can reach 8000 rpm/min. ZALO's unique conduction technology concentrates the vibration frequency and transmits the tight vibration from the skin surface to the sensitive nerve endings in the body, bringing a delicate and powerful sexual experience.
In addition, ZALO AYA is also equipped with finger-type body accessories, which are easy to install and take; the size of the accessories is like Qianqian thin finger. Easy to enter the body, you can feel the double shock inside and outside, so that users can unlock more interesting ways of playing in different scenarios.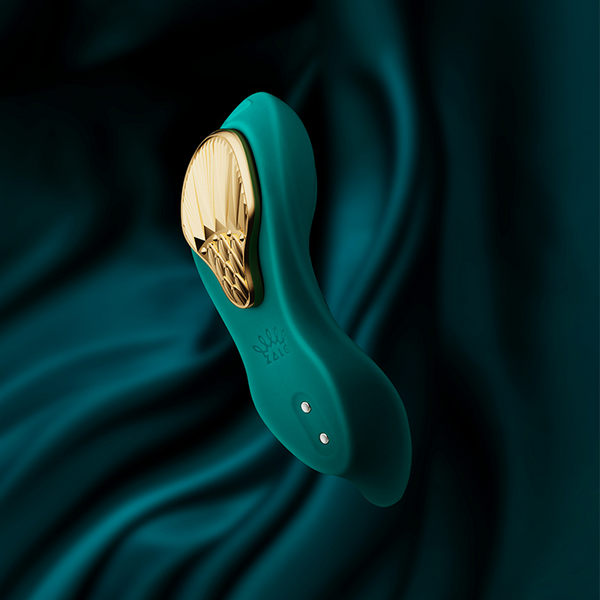 ZALO AYA not only has strong functionality, but also its appearance image is like ZALO brand tonality. The overall image of the product continues the style of Legend series, elegant and cool. The product body is easy to grasp, and the side body is designed with smooth hierarchical lines, which is exquisite and compact; the finger-shaped accessories refer to the proportion of human body structure and the consideration of various micro-angle sizes With the same scale reduction and intimate waist design, users who are just beginning to play with the fun products can also feel at ease and play boldly. The lotus-leaf-shaped magnetic bindings is engraved with ancient Egyptian elements. -The ABS electroplated sheet with prismatic and dotted pattern elements is matched with the embossed pattern to mark the keys and brand logo, which perfectly integrates and collides the ancient Egyptian elements with the product.
The magnetic device used in the charging mode, in addition to simple and straightforward operation, provides a strong guarantee in waterproof performance, so that it can be directly washed in water; ≤ 40 decibels of quiet design, plus built-in 170 mAh lithium polymer battery, about 2 hours of battery life, enough to meet every sudden "sex" start; and the product itself is preset 8 vibration modes, from strong to weak, users can adjust at will according to their own needs; in addition to the single-button control and remote control of the product, In addition to the controller, it also adds intelligent APP (full name: ZALO REMOTE PRO) control settings.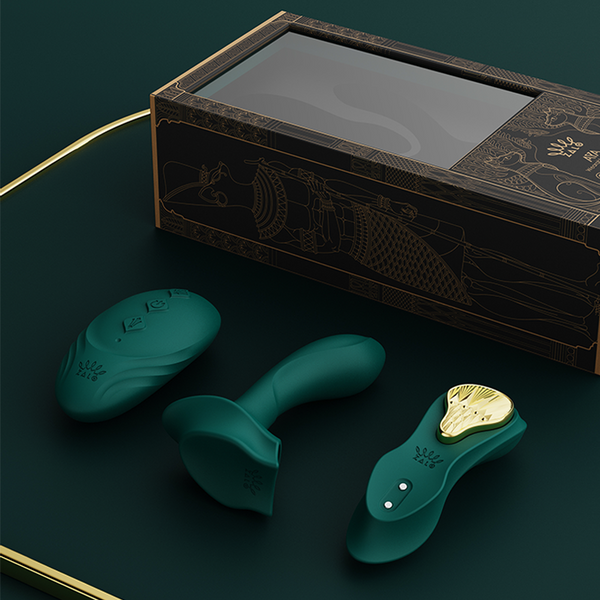 It is understood that in addition to the basic mode, there are also music mode, touch screen mode and so on in the ZALO REMOTE PRO. What is refreshing is the remote video mode. Users only need to send the link to their partners. Even if they are thousands of miles apart, they can also carry out "face-to-face" "Wushan Yunyu". This intimate design will make it possible. Let those partners who concentrate on their studies and careers enjoy the sweet time between lovers.
At present, there are three colors available for official release: malachite green, velvet purple and obsidian black. This AYA-Wearable Vibrator (combined wearable massager) has been officially launched recently, and many media at home and abroad (such as GLAMOUR/XBIZ/AVN/EVINE, etc.) are competing to report.