Bayek Cock Ring is a product that will undoubtedly make a difference during those priceless moments. Zalo is the brand that offers top-quality sex toys for men to make those romantic moments even more precious and memorable.
The Effectiveness of Cock Rings and Their Rising Popularity:
A cock ring is a circular band that is used to wrap around the base section of the penis. The ring is effective because it helps in making the erection harder and bigger. That is not all – those who suffer from problems like maintaining their erection can also find these rings helpful. These help to ensure that the penis lasts a long time and gives enough time to the partner to reach orgasm.
That is not all—those who have used the cock ring mention that it is quite pleasurable to use the ring. It is a strong vibrating cock-ring that helps people experience a strong full-body orgasm instead of an orgasm that is centred on a local region.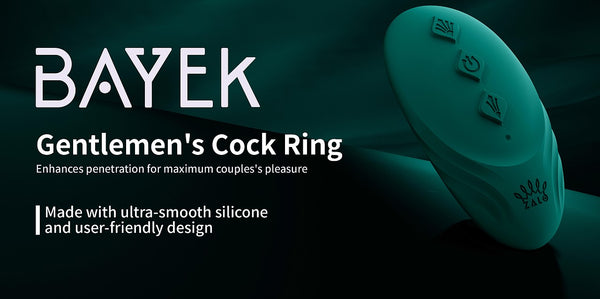 Interesting Features of Bayek Cock Ring:
The Bayek ring is one of those products that can be used in multiple ways to arouse deep desires. This can be controlled with the help of a remote control. Those who have used it understand that the product can actually enhance the sensations of both partners and make the moments enjoyable and passionate.
Upgraded and More Sustainable:
It's good news for users because the product is now available in an upgraded form. It is a lot different from the usual cock rings that are available. It is available in a double ring design, which ensures that the tension is a lot stronger. There are powerful vibrations, which make it even more pleasurable.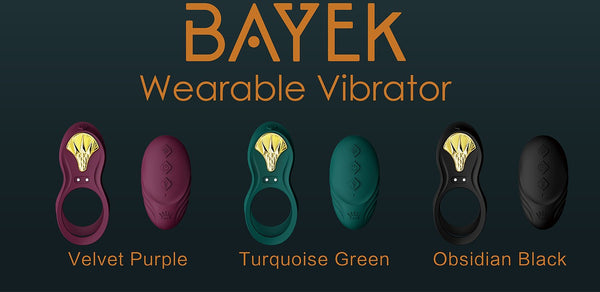 A motor that improves vibration:
The product is available with a small motor that offers a powerful vibration sense. The product is available in a thin fit, which brings in a deep sense of pleasure. The user feels a lot more stimulation.
Easy to use:
The product is available with a wireless remote control. To start, one needs to click it just once. Thus, users can have their hands completely free, which will provide them with an improved sexual experience.
To know more about the product, please visit Here.l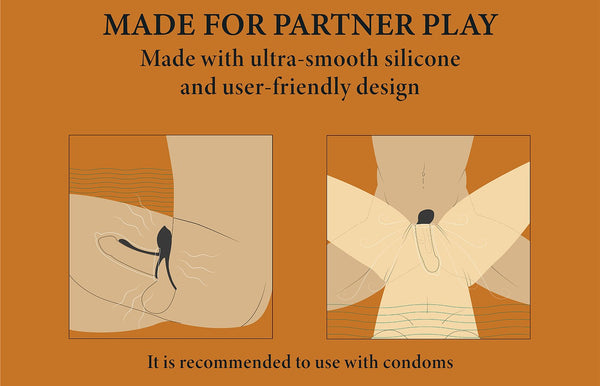 Specifications:
> Host Size: 99.4 * 25.7 * 43.7mm
> Host Weight: 45.5g
> Host Diameter: 32mm
> Remote Control Size: 76.4 * 40.4 * 25.2mm
> Remote Control Weight: 41.6 G
> Material: Silicone, ABS
> Maximum noise: less than 40 dB
> Form Type: 1 form
> Vibration Mode: 8 vibration modes
> Battery and power supply:
Built-in lithium polymer battery 200 mAh Magnetic charging, about 2 hours can be fully charged Can be used for 1-2 hours at full charge
About Zalo:
ZALO, a new luxury brand aiming at redefining "China's sex toy market", has won many international awards such as AVN and XBIN, and has been sold to more than 30 countries around the world, winning the praise of many media. ZALO integrates the brand culture into the product design, with the characteristics of exquisite, strong and diversified; it constantly enriches the expression of love and unlocks more intimate interaction between partners. ZALO is a brand of women's sex toys created for love and enjoyment to serve women around the world. ZALO products embody the spirit of all women in the new era who are devout and love life. ZALO users are independent, fashionable and energetic women in the new era. It aims to help women become healthier, more confident, more life-loving and more attractive!