Before we go any further, we should clarify for the uninitiated that a butt plug is a specific kind of sex item that is intended to be inserted into the anus for sexual gratification. They can also aid in anal sex by dilating the muscles. Most butt plugs, which are often flange-shaped, have a narrower central piece to accommodate the anal sphincters and aid in maintaining the toy in place.
It is alluring to keep one in for a while, especially while practicing muscle stretches for anal sex, but how long can you keep a butt plug in and still feel comfortable? People sometimes wear butt plugs for fun or as an explicit inside joke between them and their partners, in addition to relaxing their muscles.
In this article, we will tell you how long can you leave a butt plug in and different safety tips as well as other tips to enhance your experience. 

How Much Time Is Too Much Time To Wear A Butt Plug?
You might be surprised to learn that not much research has been done on this subject. The majority of the data is anecdotal and relies on common sense in medicine.
It's crucial to remove the plug right away if you have any pain, discomfort, or bleeding. Since there are no longer pain receptors like those in the skin deeper than 2-3 inches into the anus, discomfort feelings could differ. It may also be a symptom of damage if you get cramps, irritability, or bloating, so be sure to take the toy out right immediately.
Because of how they are made, butt plugs can reduce blood flow and, if left untreated, damage or ulceration to the sensitive lining of the anus between the anal sphincter and the toy. Therefore, even when comfortable, it is not advised to wear butt plugs for more than 2-3 hours at a time.
After removing a butt plug, if pain, bleeding, or discomfort occurs at any point and linger for more than a few minutes, get emergency medical attention.
Never share sex toys and, if they are going to be used on numerous persons, cover them with a condom and swap it out between users to prevent the possible transfer of blood and bodily fluids.
Is It Safe To Wear An Anal Butt Plug All Day?
It is conceivable, yes. Many individuals enjoy doing that. However, I wouldn't advise a beginner to do it. But let's start out by addressing the main question here: Why would anyone want to wear a butt plug all day?
You probably haven't felt this enticing feeling if you're pondering the same thing. You'll know what I'm talking about once you've had this anal sensation.
Simply put, butt plugs are a way to unwind and get ready for anal intercourse. They lengthen your anal muscles so you can handle larger sex objects or have comfortable sex.
And even if you're not interested in anal sex, you'll probably still like the satisfying feeling.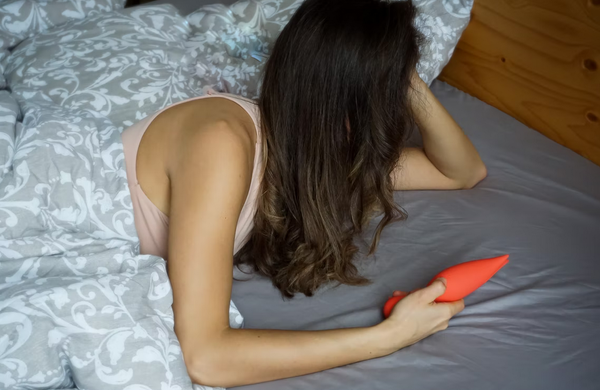 Is It Safe For Beginners To Wear Butt Plug All Day?
Actually, it isn't. A procedure, not a destination, must be followed in order to wear a butt plug for a lengthy period of time.
Stretching your anus to allow it to properly and comfortably absorb the size and mobility of your butt plug requires exercise, such as anal training.
Experts like Dr. Evan Goldstein, founder, and CEO of Bespoke Surgical and co-creator of Future Method, advise against using butt plugs for that long, even with adequate preparation.
Contrary to what the name implies, Goldstein advises against butt plug use for long periods of time, particularly all day or night.
Can You Wear a Butt Plug While Sleeping?
Whether or not you can wear it while you're sleeping is the first of many questions that is always asked.
Again, you'll find a ton of accounts from people who assert that they use earplugs while sleeping every single night. However, your body's pain receptors will turn off when you are sleeping at night. This implies that if something goes wrong, you could not even learn about it until the next day.
In addition, you will be unconscious while you are sleeping. The butt plug won't even be felt, and depending on its size, you could not even be aware that it is there. When you can just re-plug the device when you wake up, why take a chance?
But if you really want to sleep wearing a butt plug here are our instructions for you. 
How To Sleep Wearing A Butt Plug?
When you're ready, lube up really well before turning in for the night. You should also take note of a few more recommendations before going to bed with your butt plug in, such as
Never use an extremely thin or narrow plug; instead, pick one that is medium in size.

Use a plug that doesn't go too far inside of you; stay away from the ones that do.

Before lubricating and inserting your butt plug, make sure to always clean it.

If you're prepared, your sphincter muscles will be sufficiently tight by then to hold the butt plug in for a considerable amount of time.
If you're prepared, your sphincter muscles will be sufficiently tight by then to hold the butt plug in for a considerable amount of time.
When you initially wear a butt plug, you could find it difficult to get a good night's sleep because you'll be conscious of it all the time.
But eventually, that won't happen anymore, and before you know it, you'll be receiving a nice night's sleep once again, just as you did before you decided to use a butt plug for your sleep.
Although if you don't feel the need to, empty your stools as soon as you wake up because doing so is a fantastic way to force the buttplug out of your body.
Never attempt to remove the plug manually because most of your lubrication will have evaporated by then and it could be uncomfortable.
Don't worry if your anal muscles are painful right now. Just take a short nap till you feel ready to tackle it all again.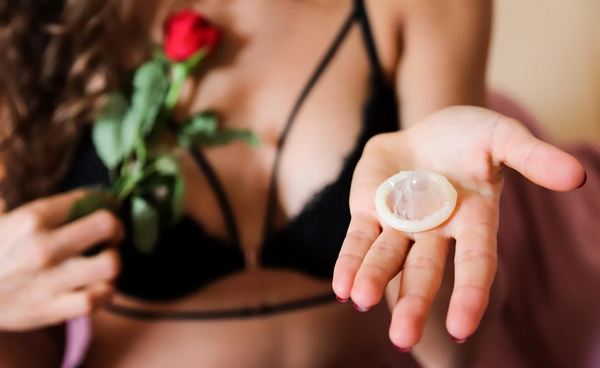 How to Stop a Butt Plug From Falling Out?
If you're a beginner, your butt plug can come out frequently. It will take some time and repeated adjustments until the plug fits precisely.
Take a walk and jump for a bit as a test. Try sitting with your legs closed as well.
What is the purpose? to test out various body positions and observe how your butt plug reacts. You won't feel uncomfortable if everything is okay.
The following advice will help prevent your plug from coming out:
Identify the Proper Size and Shape
Purchase a butt plug(Butt Plugs 101) with a T-shaped base that is tiny to medium in size, as indicated above.
Your butt will hurt and be unpleasant to leave the butt plug in for a long time due to the flared base of the sex toy you are using. If you have prior anal play experience, you should choose the medium one. If your asshole is loose, wearing a little butt plug can easily fall out.
Its neck is something else to consider. A thin-necked anal plug won't be able to stay in your ass for very long. So make sure the tip is wider and the body is a little bit broad.
Don't Use Too Much Lubricant
Yes, lubricant(Buying guide for Lubricants)is crucial. But be aware of the cap!
Apply a large amount on both the tip of the butt plug and your ass. The lubrication doesn't need to be reapplied after the butt plug is in and you aren't itchy. Regardless of the substance, it's preferable to use water-based lubes if you intend to wear your butt plug in public. Why? Lubricants made of silicone and oil are particularly slick.
Use the water-based lube just to be on the safe side.
Insert the Butt Plug fully
Ensure that your butt plug is completely inserted. Otherwise, it will continue to slip. Therefore, insert it fully before continuing your day.
If you find that you cannot take the entire butt plug in, don't worry. If so, just stay away from going out while sporting a butt plug.
To stretch out your anal muscles, you will need perseverance and repetition. It won't occur in just one go. Remain calm and keep trying!
Maybe Harness It?
You might need to use a harness as an added measure to keep the butt plug in place if it continues coming loose as you walk around. To support the butt plug inside and relieve pressure on the anal muscles, they wrap between your legs. Briefs or comfortable pants would also work.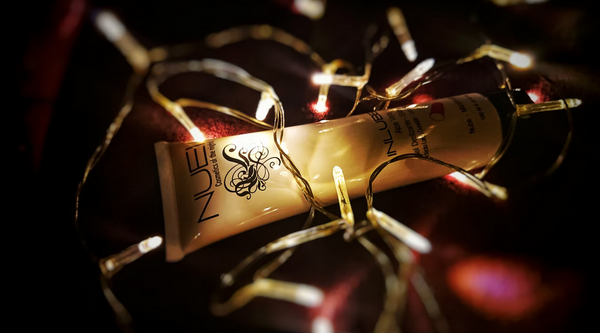 What Is The Best Way To Choose A Butt Plug?
Starting with smaller sizes and gradually working your way up is always the best strategy. The smoothness and lack of any rough edges that can nick the sensitive lining of the anal canal are the distinguishing characteristics of a high-quality butt plug. 
Softer materials that are firm enough to allow for easy insertion, including rubber, silicone, and vinyl, make excellent toys.

Avoid latex or rubber anal toys if you have a rubber allergy.

It is advised to stay away from cheaper toys when purchasing any type of anal toys because they may be constructed of low-quality materials, such as petroleum compounds, which can burn the lining of the anal canal.

Toys created by Square Peg are a great option because they are made with high-quality silicone and, with proper care, are practically indestructible.

Never use glass anal toys due to the risk of breaking.

It is more comfortable to wear butt plugs for a longer period of time where the anal sphincters are smaller in diameter.

To avoid having the toy fall inside of you and having to go to the ER in public, it's crucial to choose anal toys with a beautiful big base.
Naturally, there will be some form of reaction when a butt plug is in position because the anus was not intended to have a device like this in place.
Some Myths& Facts About Using Butt Plugs
Although we still advise not using your plugs for longer than 2-3 hours at a time, we are aware that many users will choose to disregard this recommendation. There is a lot of false information available because manufacturers, retailers, and medical professionals typically avoid discussing this subject.
We'll examine several of the various statements you might encounter online and determine which are true and which are myths.
Myths

❌

Facts

✔️

"YOU CAN WEAR A butt plug for only two to three hours."

We'll start with the "myth" that is most frequently believed, which we have already mentioned a few times. You can use your plugs for a lot longer than this, despite the advice that is frequently promoted online.

Many devotees all around the world even strive to live entirely plugged in by keeping theirs in for extended periods of time, such as days or weeks.

You must pay great attention to your own body if you decide to try these prolonged sessions. Since each of us is unique, you might discover that your maximum is 3, 6, or even 9 hours. It's important to take a rest once your muscles begin to feel fatigued or sore.

"GRADUALLY WORK YOUR WAY UP TO SESSIONS OF EXTENDED USE IS WHAT YOU SHOULD DO."

When researching butt plugs, you'll often come across another claim—and this time, it's true! Like any other muscle, the ones you utilize to retain a plug inside your body require training.

Start with shorter sessions and progressively extend the time until you are comfortable with the length of time you can wear your plug. If you change plugs, it's crucial to go through this process again because the new plugs may be heavier or have a different size than the old ones.

WEARING A BUTT PLUG FOR AN EXCESSIVE TIME CAN BE DEADLY.

We have some of the most absurd assertions about how bad butt plugs are at the other end of the spectrum. We can confidently state that there is no proof that prolonged use poses any greater risk than the majority of other sexual activities.

You may come across reports of "severe anal bleeding" or "huge incontinence" brought on by butt plugs, but all of these are grossly exaggerated. You shouldn't experience any issues as long as you keep yours clean, use lubricant, and take your time when inserting it.

A butt plug can cause pain, discomfort, or soreness in the muscles if worn all day.

You can experience one or all of the three adverse effects if you try to wear your butt plugs for prolonged lengths of time. Even if these aren't dreadful things that will harm you permanently, they can nevertheless be quite uncomfortable.

The majority of the time, however, it just indicates that the pelvic floor muscles need a good rest after being overworked. Give your muscles plenty of downtime in between lengthy workouts to build strength over time.

"A GAPING ASSHOLE WILL RESULT FROM WEARING A BUTT PLUG FOR TOO LONG."

Even though many people find pleasure in gaping, it's not a natural occurrence. Gaping requires patience, practice, and a variety of strategies. By merely donning a butt plug, you won't contribute to it.

A very "slight gape"—where your anus seems more open than it did before you used your plug—might be what you observe. This is very normal, and your anus will often return to its prior state after a few hours.

"YOU CAN GET READY FOR ANAL SEX BY BUTT PLUGS"




As previously indicated, prolonged use of a butt plug might cause a "slight gape" that causes the sphincters to expand slightly more than usual. As a warm-up before anal sex, this impact extends into the anal canal.




This is typically a sign that your anal muscles have started to unwind and adjust to having something inside them when you detect it. Using a plug before anal sex will frequently make it a lot easier and more comfortable to get a penis within.
Bottom Line 
So, this is all you need to know about how long can you leave a butt plug in. We also mentioned some myths and facts to give you clear idea what is tru and what are just rumors spread by those afraid of using butt plugs. Butt plugs are great way to initiate anal sex or anal play. But make sure to not wear for longer times at start and most importantly always get the flared base but plugs to avoid any mishaps.