I'm tired of flowers and chocolates, I decided to send something different to my girlfriend. The two of us are usually very dirty kind, so I was bold enough to send her a vibrator, not worried that she would not like it, really, or I know my girlfriend best.
I chose WE-VIBE a double-headed vibrator Nova.
As a double-headed vibrator is generally not too small, Nova is also the same.
Unpacking the slightly better-looking box, you can see the Nova. At first glance, the WE-VIBE Nova double-headed vibrator is not different from other products of the same type. The design of the small head is still very different when you look closely.
This is more obvious when you use it, and I will talk about it in the following trial experience.
When you hold it in your hand, it feels like a fairy stick.
The WE-VIBE Nova feels smooth, soft and firm, and comfortable to touch.
In terms of design, Nova still takes into account the experience of women.
For example, Nova's full head design. After all, male penis is a relatively large head, which is both simulated and can cover the sensitive areas of the female body more comprehensively. This is all my girl friend said, after all, the people who have used the most right to speak.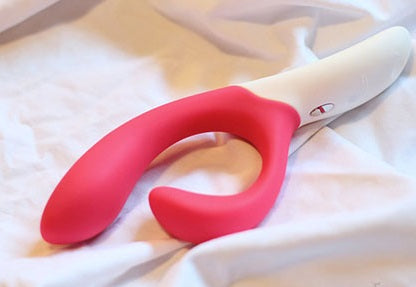 There is also this 15°angle of inclination design, is also in line with the human body structure.
But what impresses people is the seemingly insignificant small head.
First of all, this small head used to stimulate the C spot is actually not small at all, the head is very full, while there is a curved arc, which ensures that the contact surface of the small head and the female C spot is large. And, importantly, the little head is pliable and curved! What is the use of this, in the woman holding the stick back and forth all sorts of shaking, this small head basically always can stimulate the C spot? In other words, the rhythm is always on the "point", according to the actual experience of the girlfriend, cool.
This is what they call "touch pressure high mockery".
I believe we all know that lovemaking is the right thing to do to stimulate the C-spot !  clitoris has more than 8,000 nerve endings, this number is more than two times the male penis nerve endings. 55% to 75% of women need to stimulate the C-spot to get orgasm, simple piston movement does not allow them to feel the great harmony of life.
Nova is also supported by App remote control operation. It supports 10 fixed vibration modes and more than 100 DIY modes, which is equivalent to having about 100 male tickets? One game per day is enough to play for 3 months, so don't be too hilarious.
If you and your significant other are long-distance, let him remotely control Nova in your hand. You can also chat with him via voice or video through this app of WE-VIBE.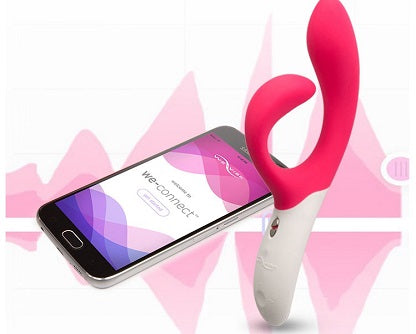 Imagine him seeing you through the screen of your cell phone, with your eyes dazzled, panting, and blushing. What man can resist the extreme excitement of being so far away and yet so close to him?
It will be even more fun if you both use, WE-VIBE Nova together in bed. In addition to using Nova in front of him, you can also let him hold Nova to stimulate your body, you use your own phone to change the vibration mode.
Because the female ticket and you are in the same city, the remote App remote control function is basically not used. Although Nova is a double-headed vibrating toy, the stimulating effect of the double-headed toy, especially the stimulation of the C spot is indeed very good.
But I prefer to use it during foreplay or to hold Nova in my hand during the fapping process to stimulate other parts of the use, as to which other parts, you have to use your imagination, after all, each woman's sensitive zone is different.
The double head is really a double stimulation. At first, the girlfriend is still very squirming, it turns out that the woman's mouth says no, but the body is very honest.
Related articles We-Vibe Melt - Pleasure Air Stimulator In-Depth Review