The mention of sex toys either makes you giggle or squirm uncomfortably. But why should we be ashamed of the things that give us pleasure?
Let's face it. Self-pleasure is a great stress reliever, and achieving an orgasm lowers our body's main stress hormone, cortisol, and releases dopamine, which allows us to relax and be happy. In summary - this is not something you need to do alone or with someone. There are many tools or toys available to support your efforts, and during the pandemic, you can purchase them conveniently and covertly online and have them delivered directly to your home.
For women particularly, masturbation is often seen as a dirty word. We should think of it more as self-love. You may have a partner you are intimate with, but you are also free to satisfy yourself on your own time and terms. To help you achieve orgasm with your partner or yourself, try the We-Vibe Melt, which caught our eye with its sleek design and ease of use.
We-Vibe specializes in designing recreational products for couples or individuals. Sexual health experts, doctors, and even consumers are consulted in the design and development of its intimate products. It also takes into account the way the human body works, resulting in high-performance products with ergonomic designs.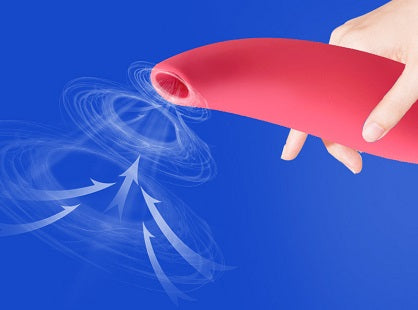 The We-Vibe Melt, for example, is one such example. The company's first dedicated pressure wave/suction toy was appealing for its ability to deliver pleasure without direct clitoral contact. Using Pleasure Air technology, the Melt's cavity surrounds the clitoris with gentle suction and pulsating waves without touching the clitoris.
Slim and sleek, it's designed for couples and personal use. Your partner can hold it between you when you're intimate and it can be held tightly in his/her hand. But we find it best for self-pleasure. In the heat of passion, it may take a while for your partner to find the right place to entertain him/her. When you handle it yourself, you will immediately know where to direct the flow. After trying it, we can say with certainty that you will reach orgasm faster than ever before.
Made of body-safe silicone, Melt is waterproof, easy to maintain, and hygienic. Rinse with warm water and dry with a lint-free cloth. You may be happy to know that We-Vibe is committed to ensuring that all of its products are environmentally friendly.
Don't worry if you're not good at handling equipment, the Melt is very easy to use and it only has a plus and minus button. To turn it on, simply press and hold the plus button. To turn it off, press and hold the minus button. To cycle through the 12 intensity levels, just keep pressing the plus button until you reach your preferred level. If this is your first time using it, we recommend starting with the lowest intensity. Once you're satisfied with the regularity of things, you can "speed up" to the level you feel most happy with. It even has a travel safety feature, which can be activated by holding down the plus and minus buttons for two seconds and can be deactivated as well. When you're traveling, you certainly don't want to draw any unwanted attention to your bag by making vibrating noises.
The Melt has a runtime of two hours and takes 90 minutes to recharge. If you have enough stamina to continue using it for a while, you may find yourself having to recharge it regularly.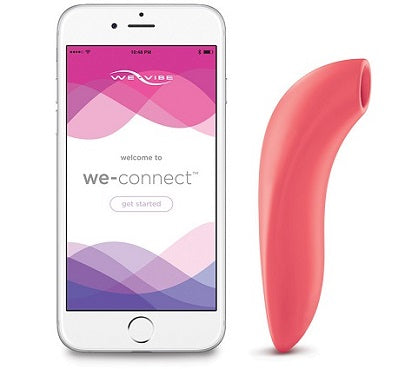 The Bluetooth-enabled We-Vibe Melt can be connected to the We-Connect app, allowing you to control its intensity level via the touch screen. Your partner can also use the app to virtually please you by controlling the intensity level, but frankly, we found this feature to be a bit redundant. Unless you and your partner are in two different places and you want to involve him or her in your self-pleasuring process.
All in all, the We-Vibe Melt is a great addition to your life. 210 SGD ($149), it's a small investment, but with a two-year warranty and a sturdy body, it will last you a long time. Its rapid pressure waves create a suction sensation that's so pleasurable, you just have to point it in the right direction. It's hassle-free, easy to maintain, and keeps you satisfied. Available in understated midnight blue and lively coral colors.
WE-VIBE PANTY WORN VIBRATOR DEPTH REVIEW ----- Jive Vibrating Egg