The annual Valentine's Day is approaching, and you will find boys everywhere in your circle of friends thinking about how to give the female ticket a surprise gift. What chocolate roses and lipsticks are simply too old-fashioned.
In my opinion, sending nothing is better than sending high-end toy. right, It's a peal of hearty laughter!
Therefore, it would be more appropriate to give her a vibrator with a small appearance.
I was lucky enough to receive the WE-VIBE Jive on the eve of Valentine's Day, and after using it for a few days, I'm happy to send this review.
Jive's face value
I skipped the unboxing step and went straight to the topic. After all, the product packaging sent by WE-VIBE is still very tight, and it takes a lot of effort to unpack the express.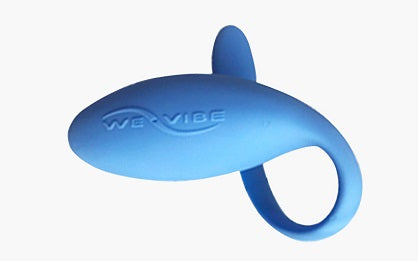 I have to say that the vibrator Jive's appearance is really good. Simple but not simple, with a warm "egg" body and a small tail that is neither long nor short. Compared to the market a variety of pink and tender, stylized low-grade similar products, Jive is clearly permeated with a mature, high aura.
It's like an Office Lady wearing professional attire and full of alluring charm.
Jive's small form has a strong vibration
But don't be deceived by her serious appearance, this is a little evil that will make you sing songs every night.
It is said that Jive's appearance design is very particular, how to care about it, it is not too big or small just the right size. This way you can feel the feeling of being tightly wrapped.
In fact, I have also used other domestically produced little vibrators. For a picky person like me, a small toy or two or three hundred yuan is already very difficult to find flaws.
Until I met Jive, I instantly felt that the previous vibrating egg toy was a few gears short of it. This feeling can be felt with the first touch.
What is high-grade silicone? It feels as tender as a baby's skin.
Jive actual experience
The Jive has a button on the small tail, press it and it starts to vibrate.
The vibration mode is still quite a lot, for me as a veteran driver, the moderate intensity of the vibration will let me have a strong feeling.
But as a vibrator, the remote-control function is our focus, right?
In terms of remote control, we-vibe has specially developed an app, which is not too fun.
With this App, I can combine the vibration modes at will, there are too many to count.
The website says there are more than 100 kinds, which is the same as having more than 100 boyfriends, I can't imagine...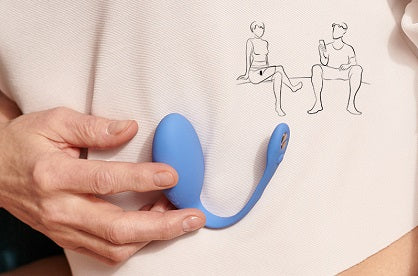 Moreover, this App can also be used as a chat tool. Think about you guys in different places, and hilariously while making videos, don't be too shy.
I just tried it again. After putting Jive into my body, it won't fall out even if I sit, sleep, and jump. This clearly seduces me to wear it to go shopping!
The body is still very honest, next time I must drag my boyfriend to try.
In general, like a vibrator with good looks and features, the experience is also great, the sound is really very small, and it is not very audible in the bedroom. It's 100% waterproof, so I'm always interested, and it's OK to have a bathroom play.
How to buy we-vibe jive, enjoy a 10% discount when using coupons (GETOFF10)  in honeysx.
The following article We-Vibe Bond In-Depth Review