Are you having a wild and adventurous feeling and want to try something more sensual? Or you've heard all the excitement about anal orgasms and want to give it a try? Then you're at the right place. By developing the right mindset with the proper technique, experiencing anal orgasms should be more fun and crazy than a clitoral orgasm.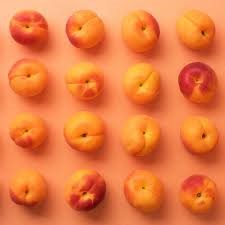 When your anus, full of sensitive nerve endings, is stimulated, you have an anal orgasm. Anal stimulation can trigger a unique prostate orgasm in men and transgender, but an anal orgasm can happen to anyone, irrespective of sexual orientation or gender. An anal orgasm is simply what it sounds like: stimulation of the anus. Most people link anal orgasms with people who have penises because they have a prostate (a gland inside the anal canal that is dubbed a "potent pleasure spot"). Yes, persons with vaginas do not have a prostate; sex experts and doctors maintain that they can have an anal orgasm. After all, some women cum without having their genitals touched.

Devi Ward, a tantric sex coach, argues that anal orgasms are not the same as clitoral orgasms in her experience. "Clitoral orgasms are called climaxes because they have sharp peaks and sharp drops," Ward explains. Anal orgasms, on the other hand, she claims are much smoother. She describes the atmosphere as "fluid." "There is a flare, but it isn't always an explosion; it's more of a spreading: a warmth opening and a sense of relief."
Keep an Open Mind
Generally, we get bored if we have the same type of sex repeatedly. It's natural to desire something new in everyday life as much as in the bedroom. Since you're already considering anal orgasms, it's necessary to keep your mind open to all kinds of pleasure.
Expecting an orgasm to feel a certain way will only keep you from experiencing it. Also, an anal orgasm will most likely be unlike anything you've experienced before. Having an open mind is the first step toward mind-blowing anal orgasms.
Types of Anal Orgasms
To have your first anal orgasm, you need to understand how it works. Here's how it works;
The rectum and anus are associated with the sexual system in both men and women. The genitals will be affected by how these organs are stimulated. Anal orgasms are only attainable in this way. Nerve endings proliferate in your anus, some of which are linked to the clitoris (if you're a woman).
Anal penetration via the vaginal wall can also trigger the G-spot. In addition, just before the cervix, women have a deep spot that can trigger orgasm during anal sex. Another option is to stimulate the clitoris in the same way that you would during anal insertion. This can result in an intense orgasm. If you're a man, the nerve that runs through the penis also runs through the anus. Prostate stimulation can also result in anal orgasms.
As you've seen, irrespective of your gender, there are exciting options for anal stimulation options.
What's an Anal Orgasm Like?
Orgasms are pleasurable, euphoric and even earth-shattering experiences. Anal orgasms, according to some, are even better than regular orgasms. Women describe an anal orgasm as feeling comparable to a G-spot orgasm. However, if the clitoris is stimulated during anal insertion, this sensation will be considerably more intense.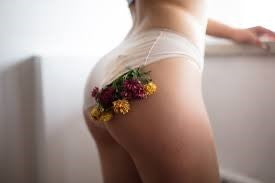 Anal orgasms are twice as intense as genital orgasms, according to men. But here's the best part: prostate orgasms are also good for your health! Are you intrigued yet? Anal orgasm does not require a prostate. Anal sex with a sex toy or penis can trigger the G spot in the vaginal canal, resulting in significant vaginal wetness and extreme, full-body orgasms. A perfect blend of relaxation and stimulation is necessary for good anal sex and orgasms, so do everything possible it takes to get in the mood. Take a hot bath, touch your intimate areas, or watch porn.
Preparing for Anal Play
Anal stimulation takes more preparation than vaginal stimulation. This is related to the need for cleanliness and the need for the sphincter to relax and open up. Those who complain that anal sex is painful haven't taken the time to prepare and relax thoroughly.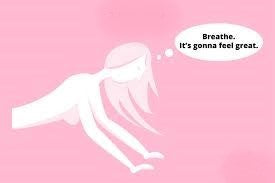 That's correct: Ignore whatever rumours you've heard to the contrary. Anal play does not have to be painful. Let's go through some preparation steps below for an adventurous anal experience;
Mental Readiness: It's entirely possible to have a pleasurable, orgasmic anal, but only if you're in the right frame of mind. Orgasms are almost is a mental experience rather than a physical one. It's simply not the best time to try to reach anal orgasm if you're feeling hesitant or afraid. So do not schedule it for a day when you're tired or stressed from work. Choose a time when you're feeling adventurous, aroused, and have plenty of free time to devote to this intimate moment with your lover.
With the right mindset, your anal muscles and rectum can be relaxed. If you skip this step, you may likely to experience pain or discomfort. Practice soothing deep breathing techniques in the days or weeks before anal play. It will help you feel relaxed and free up your muscles for pleasure if you can relax on control.
Cleanliness: Cleanliness is a must for anal orgasm. Relaxing is essential for a comfortable and happy anal; it's also challenging to relax if you're scared your partner will come into contact with faeces while playing with your butt.
To feel clean and ready for anal sex activity, each partner must take various steps. Before you begin anal play, have a bowel movement as a basic preparation. Then, using warm water and soap, rinse your anus. After that, lubricate your finger and insert it a few inches into the area to determine if it is clean.
Lubrication: The anus and rectum, unlike the vagina, are not self-lubricating. That implies you'll need a lot of lubrication to have a pleasurable anal adventure. You have the option of using water or silicone-based lubrication. Just make sure you use a gel lube made exclusively for anal use. Gel lube's thicker reliability means it won't need to be reapplied frequently.
While regular, thinner lubricant can also be used for anal, you'll have to break frequently to add more, interrupting the fun. Despite their widespread availability, Experts advise against using numbing or desensitizing anal lotions. 
Anal Masturbation: There are a variety of pleasurable anal stimulation techniques available, but not all of them will trigger orgasm. Anal masturbation is the most reliable approach to figure out which anal feelings give you the most pleasure.
Grab some lubricant and begin by relaxing your entire body as much as possible. Start by masturbating normally before adding any anal stimulation. Try putting your fingertip into your anus once you've been fully aroused. If this is your first trial, you may find that it feels incredibly tight. Try gently pushing your rectal muscles to achieve relaxation, and then try again. If you like the feeling, go deeper or add another finger.
When it comes to anal masturbation, everyone has their favorites. You can either thrust your fingertip in and out or maintain it within without moving it. Others may like to merely stimulate their anus, while others will also want to play with their genitals.
Foreplay: Arousal is necessary for all sexual acts, but it is especially needed for anal pleasure. If you're not aroused, jumping right into anal play won't be fun.
Now: Your purpose with anal orgasm is pleasure, so don't rush it. Allow your desire and arousal to increase as you relax into the encounter naturally. Your ability to experience an anal orgasm starts in your head. To begin, you must think it is possible. Allow yourself to reach the pinnacles of anal ecstasy. The only way to get a great anal orgasm is to do it this manner.
Anal Fingering: By now, you should have personally practised anal fingering. After you've done this:
Ask your lover to finger you anally.
Let them begin with clean hands and trimmed nails.
Lubricate up your anus and have your partner lube up their finger.
As you breathe deeply, relax consciously so that they can gently push their finger into your anus.
They can add another finger or move deeper as soon as that feels comfortable. Make sure you're communicating about how you're feeling the entire time.
Rimming: This is another arousing anal play-act to try with your lover (playing around the anus with the tongue or lips). Not only is the warmth arousing, but having your partner's mouth in such a forbidden spot is mentally arousing.
Start by having your partner feel the outside of your anus with their lips and tongue. As long as you're both comfortable, they can move to put the tip of their tongue into your anus. Of course, keeping the anus clean is important. If you're concerned about STI protection, you can wear a dental dam.
Reaching Orgasm through Anal Sex
It's time to start thinking about anal penetration once you've tried anal masturbation and foreplay. This exciting act is a superb approach to achieving anal orgasm. By stimulating the G-spot or deep region via the vaginal wall, the penetration can cause an anal orgasm. If you're a man, you can also get prostate stimulation.
To reach orgasm through anal sex, you'll need some practice to figure out the particular pleasure you'll need. So don't be reluctant to try new things and take your time! Finally, and most significantly, use a lot of lubricants. Let's go through the following;
Be Patient:
Begin by taking it slowly to fulfil orgasm through anal sex.
Because anal orgasms do not happen immediately for everyone, try to enjoy the adventure rather than focus solely on orgasm.
Get comfortable and relaxed, then take your time and enjoy lots of foreplay.
Before anal penetration, try to have an orgasm (or two!) to boost your chances of experiencing an anal orgasm. Before switching to anal sex, many lovers prefer to start with vaginal sex. You increase your chances of having an orgasm from anal sex if you have multiple stimulations.
Start with Short Strokes:
When your lover penetrates your anus, make sure they do so gently so you don't feel pain.
Slow down if you feel hurt or there's a lot of pressure.
Set your own pace after your partner has penetrated.
Before trying deep penetration, start with short strokes.
Experiment with Different Positions: You must determine the best anal sex position for your anal orgasm. Everyone is unique. However, choosing positions where you, as the receiver, do the pushing gives you the best chance to orgasm anally.
As you slide in back and forth, you can either drop yourself onto your partner or have them on top of you. You'll know whether your G-spot is aroused through your vaginal wall or when your partner hits your prostate. Continue at the same pace once you touch either of these places during penetration. You might be having your first anal orgasm before you realize it!
Prostate Orgasms: The prostate, which is the key to anal orgasm in men, is 3 to 4 inches inside the rectum. It's about an inch wide and has a hard but mushy feel. External stimulation of the prostate can be achieved by pressing between the testicles and the anus. This area has a solid bulge that can be stroked outside, though external prostate stimulation is less likely to trigger anal orgasm.
A toy or a penis can be used to stimulate a man's prostate internally. Deep strokes are ideal for an anal sex prostate orgasm because the rectum is only 3 or 4 inches. The prostate responds to repeated and intense pressure, but no one-size-fits-all approach to stimulating it. Experiment until you discover what makes your partner's prostate orgasm mind-blowing.
Dual Stimulation: Everyone, once again, is unique. You could try various techniques and positions but still not get G-spot or prostate stimulation via anal. Don't be worried if this happens. You have nothing wrong, and an anal orgasm is still possible. It might well require dual stimulation. If the receiver is a woman, dual stimulation entails both anal penetration and clitoris stimulation simultaneously.
It will entail stroking the penis while stimulating the prostate gland in men. Take my word for it; the orgasms from this type of dual stimulation are tremendous.
Toys to Help Give You Anal Orgasms
Toys made exclusively for anal pleasure are a fantastic enhancement to masturbation and partner play. To get used to the sensation of inserting something rectally, you can use a toy. You can even use anal toys (such as butt plugs) while having vaginal intercourse. Here are some alternatives to consider;
Anal Vibrators
A great way to start experimenting with butt stimulation is using an anal vibrator. Choose one with a thin body if you're a beginner.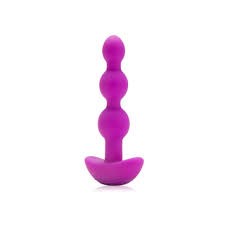 The slippery texture of these vibrating toys allows for simple entry. Lubricate it and insert it slowly during masturbation or vaginal intercourse.
1. Butt Plugs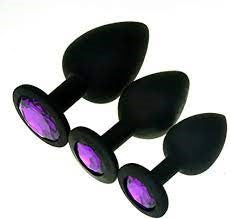 The butt plugs are inserted and left in the anus. They have a flared base that keeps them in place while also making removal easy. This toy comes in different sizes and shapes. You'll want to go with a smaller butt plug as a newbie. You can now gradually increase the size of your butt plugs if you enjoy using them. Here's a guide to butt plugs: What is a butt plug and how to use it?
2. Anal Beads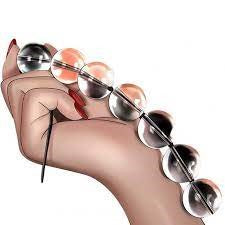 Anal beads are made up of a succession of balls that increase in size from the smallest to the largest. It can be fun to put anal beads in and take them out. Those who are new to anal beads should choose ones with little balls. This will make you to become accustomed to the sensation before progressing to larger sizes. You can graduate to vibrating beads after playing with regular anal beads. The guide to anal beads maybe helpful to you.
3. Anal Kits for Beginners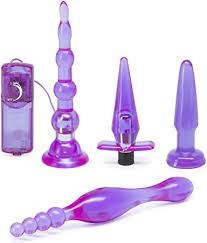 Start with a beginner's anal sex kit if you're unsure which toys you'll appreciate and which you won't. That way, you'll have access to a wide range of toys from which to choose.
Anal Sex Toy Safety
When it comes to anal sex toys, always choose those that are made exclusively for the butt. A flared base or a handle at the end will be included with anal toys. This design keeps them from being sucked up and stuck in the rectal cavity.
Are You Ready For Your Anal Orgasm?
You should be ready for an earth-shattering anal climax now that you've finished this guide. It should never hurt to have anal stimulation. If it happens, you'll need to use extra lubrication or go at a slower pace. Always remember to talk with your partner openly and honestly. Tell them what makes you feel happy and what makes you feel bad. Anal orgasms can be incredibly wonderful and blissful experiences.