1,Up To 40% Off on Cock Cage Products
2,Up To 40% Off on Prostate Massager Products
3,Up To 40% Off on Strap-on Dildo Products
4,Up To 40% Off on Tongue Licking Toy Product
5,Up To 40% Off on Leten brand Products
6,Up To 40% Off on Male Masturbator Products
7,Up To 40% Off on Sex Cannon Machines

This Black Friday Global Shopping Day Sale, Honeysx will be your portal to a thrilling shopping adventure.Take advantage of up to 40% discount on select Leten goods in our exclusive sale.Whether you're looking for intimate accessories or venturing into the realms of self-indulgence, you'll find a wide selection of high-quality items in our assortment.Honeysx has everything you need, from cutting-edge playthings to sensual necessities. Don't let this chance pass you by to indulge your passions at rock-bottom pricing.Honeysx is here to help you live out your wildest dreams during the Black Friday Day Sale.
1: Leten King PRO:
The Leten King PRO is a game-changing invention in personal pleasure and intimacy. This elegant and delicious pleasure device is the first of its kind, thanks to its innovative technology and thoughtful design. It allows users to adjust several settings to their liking, making for a really unique and memorable adventure. The Leten King PRO is built with user security and comfort in mind, using only materials that are safe for the human body. It's the ideal sustainable treat for individuals who value discretion and portability. If you're looking for the pinnacle of personal fulfillment, look no further than the Leten King PRO, with its cutting-edge features, whisper-quiet operation, and plethora of sensations.

To buy the product or to know more, please visit Here:

2: Leten 708 3RD:
The Leten 708 3RD is a cutting-edge portable massage device that is both compact and powerful, making it ideal for relieving sore muscles and aching joints. This handheld massager may be used on a number of different parts of the body thanks to its ergonomic design. It has three different speeds that may be adjusted to suit the user's needs. The Leten 708 3RD is a state-of-the-art device that uses deep tissue percussion therapy to alleviate stress and increase blood flow. It can be used cordlessly thanks to its rechargeable battery and quietly thanks to its low-noise motor. If you want a relaxing and refreshing massage whenever you want it, this device is a must-have.

To buy the product or to know more, please visit Here: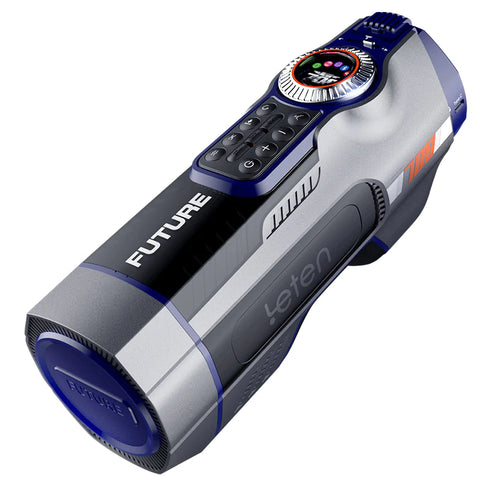 3: Leten Future Pro:
The Leten Future Pro is a cutting-edge smart home automation system that changes the way you handle and enjoy your home. It gives people the power to easily run their homes by integrating cutting-edge technology into a seamless whole. It turns your living room into a futuristic oasis by letting you use virtual assistants like Siri and Alexa to give orders. The Leten Future Pro can control your home's lighting, climate, security, and entertainment systems with just your words or an easy-to-use app. Its flexible design makes it easy to make changes, and the fact that it uses less energy makes it more environmentally friendly. The Leten Future Pro is the future of home automation at your hands. It looks beautiful and simple, and it makes life smarter and more efficient.

To buy the product or to know more, please visit Here: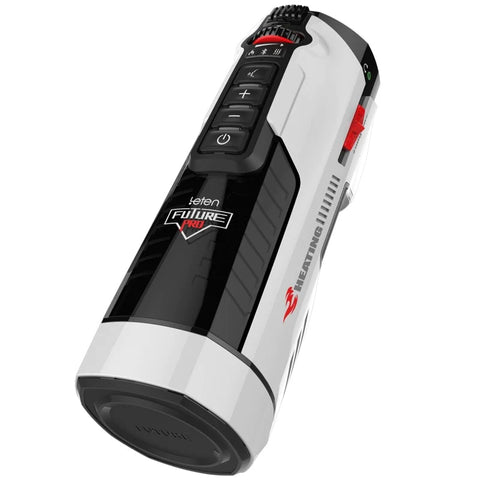 4: Leten 708pro:
The Leten 708 Pro is a state-of-the-art personal massager made for people who want to rest and enjoy themselves completely. This sleek and comfortable gadget has many massage modes and intensities that can be changed so that users can make the experience fit their needs. It offers discreet and long-lasting fun with a motor that is very quiet and a battery that can be charged. It will last a long time and be easy to clean because it is made of high-quality materials and is waterproof. The Leten 708 Pro is a stylish and cutting-edge option for people who want to improve their health and take some time for themselves. This high-end massager will give you the most comfort and pleasure.

To buy the product or to know more, please visit Here:

5: Leten A380III:
The Leten A380III is a game-changing advancement in air purification technology. This state-of-the-art gadget combines form and function with a sophisticated look that complements any interior design scheme. It uses cutting-edge HEPA filters and cutting-edge purification technology to rid the air you breathe of harmful pollutants, allergies, and other particles of all sizes. The A380III can be tailored to your needs with its plethora of settings, from variable fan speeds to silent modes. The Leten A380III is the pinnacle in air purification technology, with its stylish design and potent air filtration capabilities.

To buy the product or to know more, please visit Here: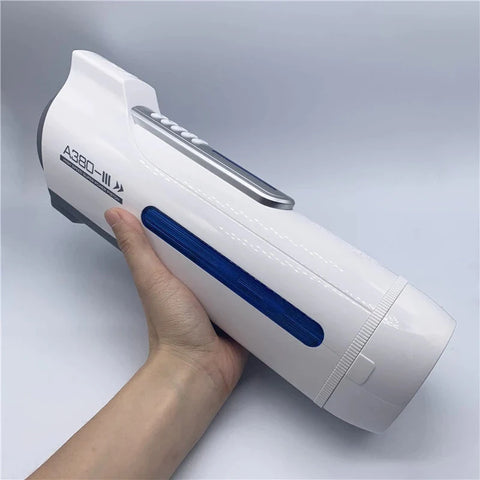 6: Leten new A380II:
The Leten A380II is a remarkable advancement in personal pleasure technology. This sleek and user-friendly gadget is an advanced massager that can be controlled by smartphone app. Made from silicone that won't harm your body, it's incredibly smooth to the touch. You may create your own unique relaxing experience by adjusting the intensity, pattern, and smart features. The A380II is extremely quiet, protecting your personal space. An app on your smartphone makes it simple to adjust settings and implement your own preferences. This high-end pleasure item, which can be charged and is resistant to water, is a prime example of how elegance and cutting-edge technology can come together to create something truly special for private enjoyment.

To buy the product or to know more, please visit Here: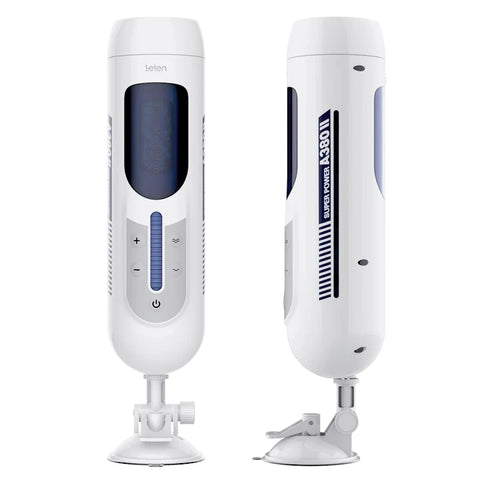 7: Leten A380 IV:
The Leten A380 IV is a cutting-edge massage chair with unparalleled restorative powers. This revolutionary health option combines state-of-the-art engineering with the highest standards of relaxation. It has a sophisticated body scanning system that adjusts massages to each user's unique body type. With the A380 IV, you can have a spa-quality massage in the comfort of your own home, with options ranging from shiatsu to Swedish. The built-in heating components and zero-gravity design help relieve muscle tension. The Leten A380 IV, with its stylish appearance and user-friendly remote, is the pinnacle of contemporary rest and rejuvenation.

To buy the product or to know more, please visit Here: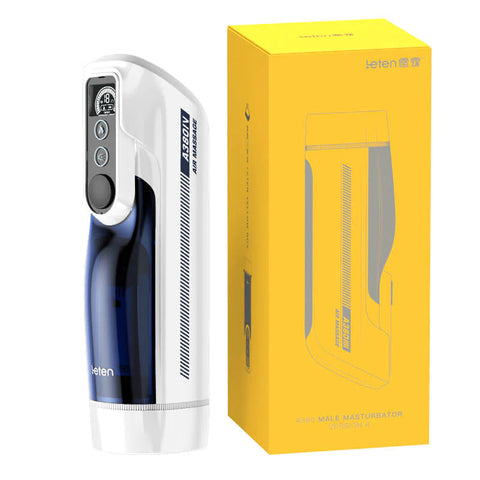 8: Leten new air oral Male Masturbation cup:
LETEN Air oral male masturbation is a new product from LETEN, made after the oral design of Yui Hatano. This product is designed to make use of air pressure around to create a suction effect on the penis, and as the air is being released, the suction force increases. And this cup, with the other mechanism, that is geared towards creating a sensation similar to getting an actual blowjob, produces an overwhelmingly blissful experience.

To buy the product or to know more, please visit Here: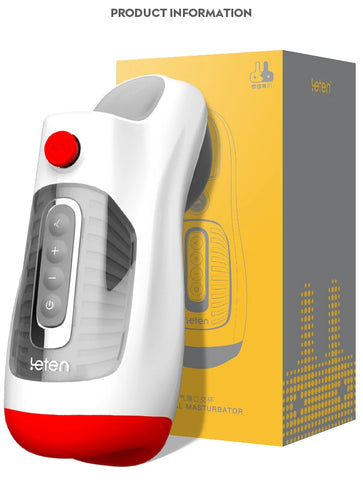 9: Leten Bermuda Male Masturbator:
The Leten Bermuda Male Masturbator is a revolutionary pleasure device designed for men seeking an exceptional solo experience. Crafted with precision and innovation, this sleek and discreet device boasts cutting-edge technology to deliver unparalleled sensations. Its ergonomic design and advanced textures simulate lifelike sensations, providing intense pleasure during use. Whether you're looking to enhance self-indulgence or explore new realms of satisfaction, the Leten Bermuda Masturbator offers a customizable experience with various vibration modes and intensity settings. With its rechargeable battery and easy maintenance, it's a convenient and indulgent addition to any adult's intimate collection. Elevate your intimate moments with this luxurious male masturbator.

To buy the product or to know more, please visit Here: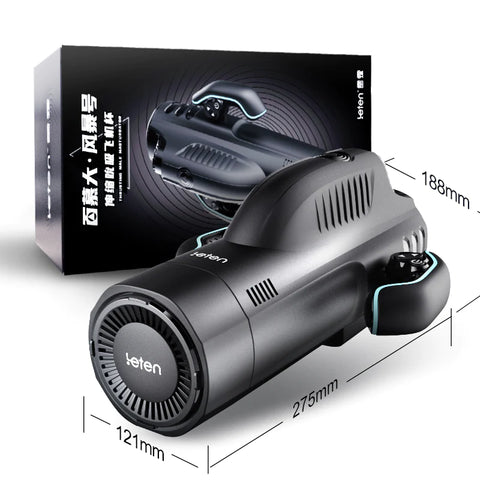 10: Leten Blowjob Cup:
If you're a man looking to spice up your sexual pleasure life, go no further than the Leten Blowjob Cup. This low-key tool, made with state-of-the-art tech and materials, can be adjusted to provide a realistic reproduction of the mouth and teeth. Users are given a wide variety of intensities, patterns, and sensations to safely and gratifyingly explore their desires. The Blowjob Cup is convenient in that it is small and lightweight. It's a discrete, rechargeable choice for individuals who want to spice up their private time in a novel way.

To buy the product or to know more, please visit Here: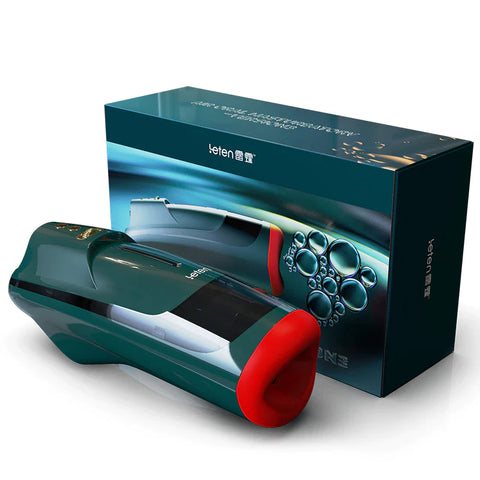 Conclusion:
Finally, Honeysx has really made it possible for a fun shopping experience on Black Friday Global Shopping Day. With amazing discounts of up to 40% off on Leten brand items, this sale is a great chance for people who want to buy good things that they will enjoy.Honeysx's tempting discounts give you a lot of choices to explore and improve your intimate moments, whether you're looking for intimate gadgets, new toys, or sensual basics. This Black Friday sale offers fun, low prices, and privacy, making it the perfect time to enjoy pleasure and closeness. Don't miss this one-of-a-kind chance to take your sensual journey to a whole new level with Leten goods at prices that can't be beaten.
FAQs:
1: Why should I take advantage of this offer on Leten brand products?
When it comes to intimate goods, Leten is a name that can't be beat.     The quality, originality, and longevity of their products have earned them widespread acclaim. Honeysx Black Friday is a great moment to upgrade your personal experiences with high-quality products because of the steep discounts offered on Leten products.Leten provides a wide selection of products for your gratification, including both adult toys and intimate accessories.
2: How can I benefit from the Global Shopping Day Sale on Honeysx Black Friday?
To take full advantage of this thrilling deal, just go to the Honeysx app or website on November 24-30. Take a look at the wide range of Leten brand products that are on sale, and add the things you want to your cart.You can save up to 40% when you check out since the sale discounts will be automatically applied.Mark your calendars and get ready to shop for Leten items at incredible discounts because this is a one-day-only event.Don't pass up this once-in-a-lifetime chance to enhance your personal encounters with high-quality goods.