For the past few days, Leten 708 3RD – it's the upgraded version of electric heating male masturbator that is stronger and even more powerful. It is certainly designed to meet the expectations of those passionate and sensuous moments. It's all about experiencing the joys of life and those intimate moments – something that is impossible to be achieved otherwise.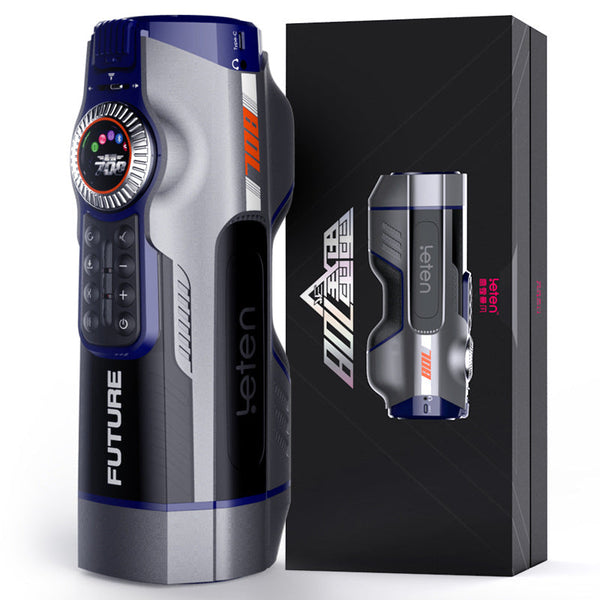 Leten 708 3RD is a wonderful little toy that has a futuristic design. The center is quite stretchy and warm that gets comfortably wrapped around. Users can derive maximum pleasure when they have the headphone plugged in. It's all about hearing those passionate sounds that everyone dreams about and hopes to hear at the peak time of excitement.
One of the top features of this device is the annular airbag technology. This helps in creating a vaginal environment that is elastic and warm. Thus, only one user needs it so that any kind of infection can be avoided. The display is digital, it comes with controlled voice patterns and there is also a temperature range control system.
When using Leten 708 3RD, users just need to close their eyes and imagine whatever they wish or desire in those passionate moments. There is a specific charging feature available. The screen can be digitally controlled which adds to the convenience. This device comes with 25 modes or more which makes it one of the most powerful toys.

Features:-
> Future vision - 7 senses-Digital console
> Piston feeling - Shaped ring - stepless control
> Clip sucking - Sucking sensation increased by 30%
> Body temperature- 5D heating -more even
> Meat feeling - More supple virtual skin
> Pronunciation feeling - New scene pronunciation
> Body joss-stick - The scent of the Sora warrior
Specifications of the Product:
> Leten 708 3RD -  Brand
> Material: ABS+TPE
> Size:290mm X 128mm
> Noise: <8ODB
> Frequency: 10 frequency
> Power supply: changes USB TYPE-C
> It takes just 3 to 4 hours for charging.
> Its usage time is more than forty minutes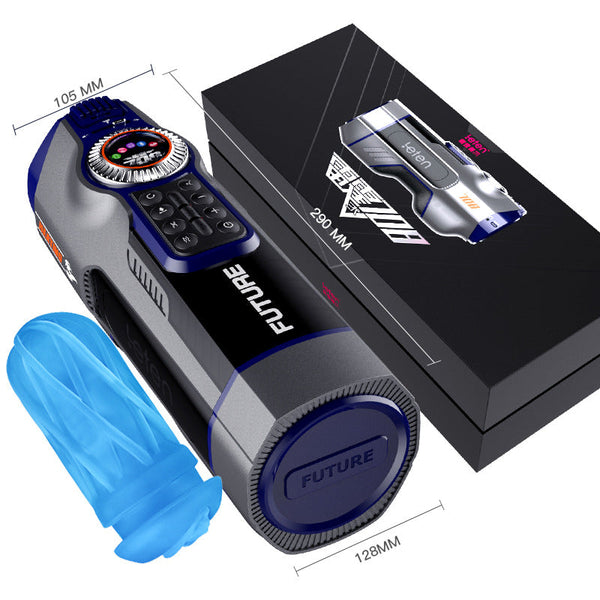 708 3RD new and upgraded digital console:-
Infinitely variable speed piston breaking through the human pleasure threshold, avant-garde stepless piston design, twin flywheel motor,powerful power, fine adjustment of speed, the experience of real people can not reach the piston pleasure
Annular airbag technology sucking squeeze:-
the airbag that surrounds the whole circle combines the sucking force of the black hole with the honey channel of a woman, bringing you the squeezing pleasure like the suction of a black hole
Intelligent heating circulation heating system:-
Innovative circulation heating technology pemeates every crack of the passage, making the whole passage warm and comfortable like a human being
Soft Meat Pleasure:-
The thrill of being completely wrapped up sora girl's private parts feel. Leten's new sking technology is adopted to purify the inner liner material for many times, which not only restores the girl's sensuality, but also integrates the skin touch of future sexual fantasy
USB RECHARGABLE:-
when using without the bondage of wire more freedom, enjoy orgasms are not restricted. The 708 third generation breaks through the original technical limitations and has built-in huge capacity battery; Use no longer need to be connected to the power supply,fully charged, you can enjoy the orgasm
Price & Availability:-
To know more or to buy the product,  please visit here.
Shipping Policy:-
1) 【Express】 FREE shipping on $500+ worldwide,
2)【Priority】 1-2 weeks , All tax and duty are prepaid by Honeysx.
10% off, use:GETOFF10 |FREE SHIPPING over $69