I've always been amazed by folks who preferred oral sex to good old penetration. But everyone to their poison, right? This article is for everyone who gets their juices flowing from the great head. We are lucky to be living in an age where devices that replace or replicate human partners are being created regularly.
Unfortunately, sex technology has not quite been successful in creating the female equivalent of male masturbators. In a recent release, LELO has singlehandedly filled this need with a neat string of products.
For this review, the Ora 3 by LELO will be in the spotlight. And this toy is easily a dream come true for many women. Created to move like a real tongue and spiced with more imagination and precision, the Ora 3 is everyone you've been with that gives a good head in one toy.
LELO Ora 3 makes use of PreMotion™ technology which employs a firmer, more precise nub circling motion to arrive at oral stimulation 25% faster and more real.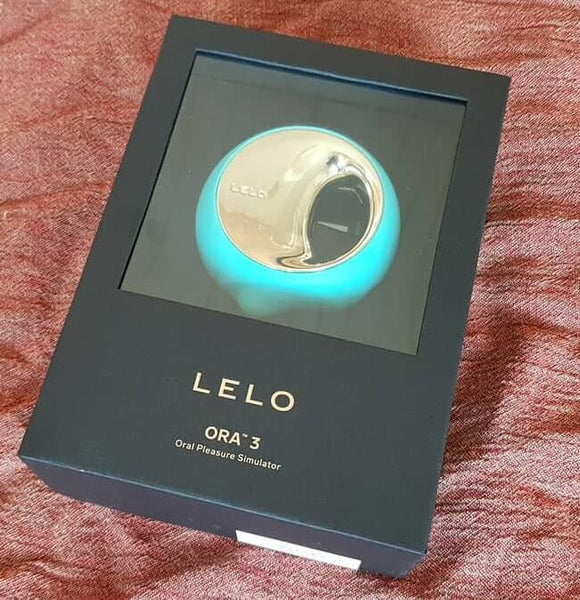 High Points of The LELO Ora 3
This is designed ergonomically to simulate the perfect firmness and control of a real tongue
Broader Vibration Intensity Ranges
 LELO does not believe in too much so, their sex toy allows for a wider, more erotic experience.
Circling Tongue Simulator
Thrilling compilation of movements to replicate oral pleasure.
Faster, Larger, and Firmer
Improved simulation, 25% bigger, faster, and firmer
Product Specification
Finish: Matte / Glossy
Battery: Li-ion 3.7 V 420 mAh
Materials: Body-safe silicone, ABS plastic
User time: Up to 1 h
noise level: 50 dB
Size: 83.5 x 88 x 43.5 mm / 3.2 x 3.4 x 1.7 in
Frequency: 100 Hz
Weight: 130 g / 4.5 oz
Charging: 2 h at 5.0 V 400 mA
Standby: 90 days
Getting Started
While it took me some time to get used to, trying out the LELO Ora 3 was not an overwhelming experience for me at all. The intensity was just right and it was quite unlike anything I've ever used.
This small but unique circular ring is much like teaching yourself to walk again. After charging, the next step is to slip your thumb through the open middle in a way that allows you conveniently get access to the Ora 3's control. For a better experience, consult the user guide first. But whether you do or not, it's all going to feel odd at first.
Thankfully, controlling your Ora 3 is stress-free. To turn it on, hold down the power button for a couple of seconds and very lightly, press to choose the vibe setting you need. As I mentioned before, the other buttons help you adjust the speed and intensity of vibrations.
The LELO Ora 3 has 12 modes for users to take their pick from. I made sure I went through all 12 before settling for what worked for me. But if you don't mind staying consistent with one mode (without checking out the others), it's alright.
A hot discovery I made was using the LELO Ora 3 with lubrication. As in, a lot of lubes. The box itself comes with a sample in case you don't own one so be sure to try it out at least.
I also found out my pleasure intensified when I used the Ora 3 in the bathroom. And I used it quite a lot, secure in its strong water resistance. Feeling the water working with the LELO Ora 3, boosted the sensation of a tongue as I used it.
Charging the Ora 3—and cleaning up
LELO's Ora 3 comes with a USB cord that goes into a socket at the bottom of the toy. Charging lasts two hours for one hour of continuous use. I didn't like that, as I felt they could have made it last for longer than just a mere one hour but it's what we get.
Cleaning up the Ora 3 after use is easy because it's waterproof. So, take deep jacuzzi baths or long showers with them. You'll still have your toy in shape. Just don't use it in the hot tub or the big, big ocean as all silicone material reacts to anything that isn't pure, clear water.
With a little warm water and mild soap, you can get your toy in pristine condition. Dry with a lint-free cloth and it's ready for storage in the pouch.
Material and Design of the LELO Ora 3
The interior of the Ora 3 is made out of ABS plastic and silicone on the other parts. For size, it is 1.7 inches thick and 3.2 inches in diameter. You can get yours in Fuschia, dark blue, or pale blue; all for the same price.
The petite size of this toy is one of the things that impressed me about this toy. I could have it in my pocket, my gym bag, or my purse and no one would suspect a thing, even when they eventually do spot it. The Ora 3 is a very discreet sex toy and I'm glad about it.
The legendary pleasure nub of the Ora 3 can be found on the outer ring. Directly behind this nub is its simple controls. The first one reduces vibrations; the second control activates or deactivates the Ora 3 and cycles through patterns while the last one increases the intensity of vibrations.
Compared to what most folks think, the Ora 3 is hardly a vibrator since it doesn't just stay in place and buzz. The nub does the heavy lifting like a regular tongue. It possesses two areas covered by silicone that vibrates to give a delicious, licking sensation.
The Ora 3's design is easily the main selling point. Yes, I agree that the company put in a lot of work in making this toy feel like the real thing, but the design still pops.
While I wish the company would charge their final products before packaging, the Ora 3 sports excellent control with its design. This is a tog that feels good to operate, hold and use to your heart's content.
What's In the Box
In the box, there's a storage pouch, a user guide, a one-year warranty card, and a charging cable. The Ora 3 is designed without Wi-Fi and Bluetooth, making it a simple toy to set up. For your first time, make sure your Ora 3 is properly boosted before use. A solid two to three hours is best recommended.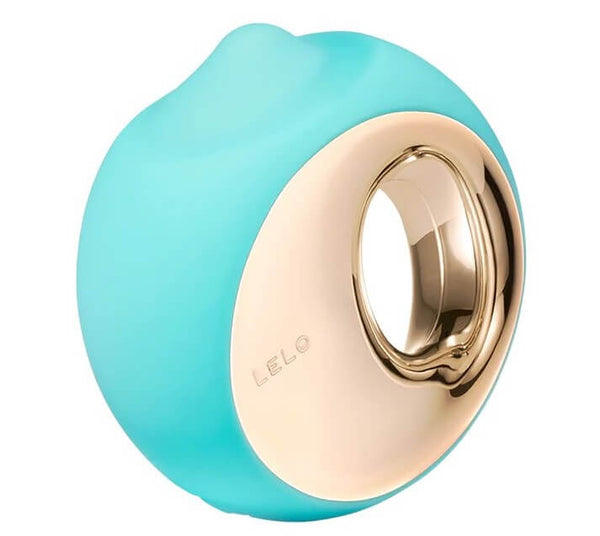 Before getting started, I browsed through the product page of the Ora 3 to get the full picture of what this toy can do and I was a bit impressed as the information was precise enough to help those who aren't familiar with the Ora 3 or sex toys in general.
Pros
Impressive and comfortable ergonomic design
Multiple pre-set patterns
Rotating and vibrating pleasure nub
Compact size
Comes in different colors
Manufactured by a credible company
High quality; comes close to replicating cunnilingus
Cons
Needs two hours of charge for one hour of use
One year warranty
The brilliant design might require some getting used to
Not great for users who prefer simultaneous penetration and clitoral play
Final Verdict
LELO's Ora 3 has done what no other toy in sex technology has been able to do; give good head to women. You don't see many toys in this frontier but LELO has broken the limits and I think they deserve all the credit there is for this feat.
This toy is flawless in terms of workmanship. My countless orgasms when I test-ran this work of art are adequate proof of that for me. And though the high price comes as no surprise to me, coupled with the unimpressive charge-to-play time ratio, I can't say the Ora 3 blew my mind with its specs. Another interesting factor here is that it's built for one particular type of self-pleasure. All of this service made my final verdict quite difficult to come to.
But if you are reading this and you still feel a tingling thrill at the prospect of using this toy; price and charge time included then feel free to hit the stores for this toy. Altogether, I find it intriguing that I now have an alternative to a real partner in the Ora 3.
For more reinforcement to make your choice, visit the detail page. I know I did, and I found the reviews to be quite positive. A lot of people favor solo use and some reviews recommended this rot for folks who need plenty of stimulation before they orgasm.
Many users agreed that getting the hang of this toy required plenty of fiddling but once they got familiar with the Ora 3, it eliminated the chances of them going back to regular vibrators. On other websites, however, the reviews were quite mixed with some users testifying on the quality and frequency of their orgasms while others claimed they got bored on time.