Recently, many fans have asked HONEYSX whether it is enough to buy Cachito Joy or Lovense Tenera?
Lovense Tenera:
Experience:
 The suction of this is really strong, and the mouth and the mouth are also very big! A wider range of pimples are wrapped, and the use of sound wave mouth and mouth, deep sound wave technology, with the intensity of 5000 rpm, let you take off in a second.
You can also set your own mode! You can set the intensity, vibration and so on, because the suction is relatively large, or suggest that the novice sisters try it first, if not, adjust it immediately, but the old driver can directly pull it full, after adjustment, the next opportunity to drive will default to the adjusted intensity, intimate!
Style:
Lovense Tenera
style, advanced macaron blue, pleasing to the eye, a bright feeling.
Sound: 
If you don't turn on the highest gear, the sound is very low in the middle and low gear.
Function: 
You can download the global user-defined mode in the app. Players like me who like the new and hate the old will not be tired of it in the future. Friends, you can really go and have a look! Secondly, I think the most special thing is the sound mode, which can adjust the sensitivity according to the decibel of the ambient sound.
Diversity:
 There are 9 frequencies, 5 normal frequencies and 4 variable frequencies. There are many modes in the app, such as band FM, music mode, voice control, alarm clock and so on.
Cachito Joy:
Experience: There are several levels, from small fish huff and puff to crazy ravages.
Modeling: After half a year of iteration, it finally presents a simple and scratch-proof modeling.
Voice: a super small voice, the dormitory party can!
Function: The AI model still inherits the excellent interaction of cachito, with its own small program, which is the gospel of long-distance lovers.
Diversity: a total of 5 replaceable sucking heads, sisters can find their favorite and suitable one.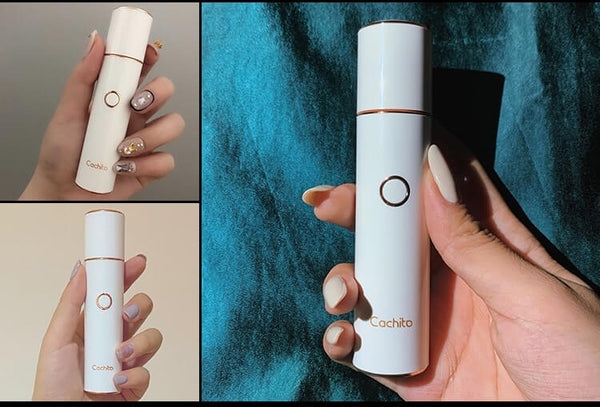 Lovense Tenera APP with rich functions can be purchased if the budget is sufficient. It is recommended to buy Cachito Joy if the budget is limited.