I got the Calor by Lovense hot and brand new even before it became available to the public and I've been gunning to do a review of the year ever since. This sex toy was a classic hot off the press product and ironically, I enjoyed the wait just as much as I enjoyed making a rush for my very own Calor. If you want to know what to expect when you buy a Calor them I suggest you, dudes, seriously stay glued to this article. It's going to be a Calor galore and I'm not planning to spare any juicy detail!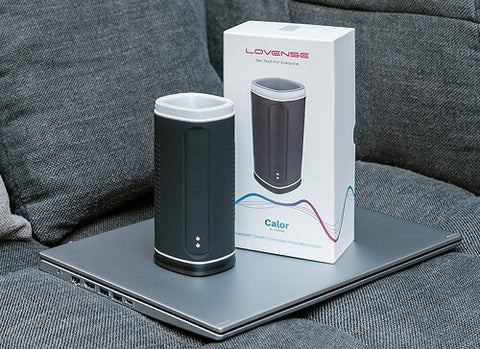 What is Calor?
This is one of Lovense's latest and most intriguing inventions in their history of making male masturbators but this one has a new tweak to it. Compared to Max/Max 2, the manufacturers put in a few more cranks that make Calor the mindblower it is today.
It's a new male masturbator from Lovense – but with a few more bells and whistles compared to Max/Max2.
Using Calor by Lovense
Testing this masturbator was a breeze. I tried to out with my favorite dildo from my vast collection and my thrill quadrupled at finding out that the depth sensor worked just as wonderfully as they said it would. I enjoyed the experience and the ecstasy that slowly coursed through my Calor, my dildo, and up the length of my arm.
One thing that made the whole experience interesting for me was the fact that my room was a bit cold so heating took much longer. I think the freezing air made it easier to establish a more secure, firm grip. But altogether, whether your room is on the cold side like mine or not, I'm confident this toy from Lovense will make for a good masturbator. Calor from Lovense comes with a water-based lube. So, be sure to slather it on before using it.
One more thing guys are that Lovense's Calor is waterproof. And if you've not been around sex toys before, what this means is that it's really easy to maintain and clean. You could even use it in the shower or tub and not worry about damaging it at all!
What's in the box?
This divine masturbator comes with the same revamped packaging adopted by Lovense for quite some time now. If your delivery personnel is less than careful with the box, there's a foam case inside that keeps your order safe all the same.
Here's what you get when you unbox Lovense's Calor:
1 Calor by Lovense
1 magnetic charging cable
1 black  baggie fitted to suit the size of the Calor
2 user guides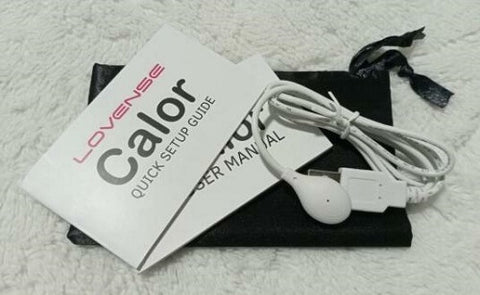 The difference between Lovense's Calor model and the Lovense Max is that the Calor is not as long as the Max and is encased in a black silicone casing. Also, getting to the fun part means you haven't pop off one of the caps' ends.
There's no complex science to the magnetic charging dots and buttons. And I think this is a high plus for people who aren't too savvy when it comes to devices. To turn on your Calor, simply press and hold the button that indicates "up" thrice. 
This masturbator comes with a host of preset vibrations that you can browse through by tapping the "up" button again. You can also use the app to get a vibration of your choice. The app allows you to keep over 10 vibrations that you have downloaded or made to suit your orgasm.
For me, Calor stands out for one super hot feature alone! This masturbator comes with a sweet heating tech that makes the inside warm and toasty but comfortable, just like the real deal when it's time for some action. I'm not saying you have to use this function if you don't jig it, I just think it's pretty cool and worth the try.
Here's how to use this function:
Plug your Calor into the charging cable. Press and hold the "up" button for just 3 seconds. Let's call it Button A. Watch out for a flashing indicator light from Button B after this. This lasts for 20 minutes and then you can have your masturbator warm and ready. I must confess, the intensity will differ depending on how cold or hot your room is.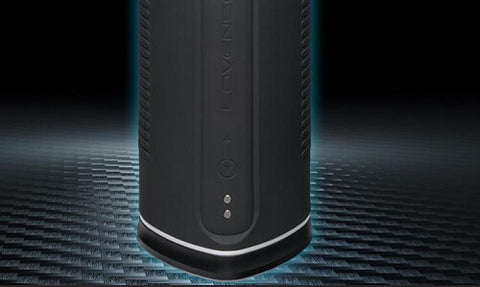 Also, the depth sensor can be activated when you turn it on in the default setting. Your vibration comes harder the deeper you stroke. And trust me, you'll enjoy stroking, thanks to the squeeze grip at the side of the Calor. I didn't quite appreciate the seemingly unstable silicone when I first unboxed the Lovense Calor. But as I used it, I realized the genius behind allowing the Calor to give way as you use it. This allows one to go control. how much pressure do they need without having technical bits that will beef up the masturbator but be in the way?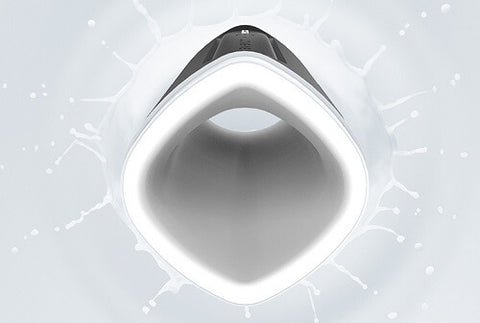 Final Thoughts
After the first few uses, I must say I was a bit surprised to I enjoyed this toy much more than I enjoyed the Lovense Max 2. I still think the original Lovense model is a king. But I'm having such a good time with the Calor and I don't think I'm switching sides any time soon.
If you like this article, may be you also like LOVENSE MAX 2: GOING DOWN ON YOURSELF THE SMART WAY