What Are Clitoral Vibrators?
Clitoral vibrators adulit toys are intended to stimulate the clitoris, which is a very delicate area near the vagina. These devices assists in boosting up blood flow to your clitoris, by creating a pulsing sensation which makes it more easy for you to have an orgasm.
There is a huge variety of vibrators and they are available on different shapes and sizes, which stimulates or penetrates the penis, vagina, anus, or any other areas. But clitoral vibrators are designed to focus mainly on clitoris stimulation, specifically.
Since clitoris is a main area for arousing sexual pleasure for people who have vulvas. Clitoral vibrators stimulates it directly, leading to intense orgasms that occur quickly.
Research studies have revealed that about seventy five percent women needs clitoral simulation for orgasm which is not possible through penetrative sex. So a clitoral vibrator can be one way to get to better sexual arousal and a good chance for having an orgasm. Although you can use vibrators on your own but you can also enjoy it with your partner too as it can help in stimulating your clitoris for experiencing a more intense orgasm during vaginal sex.
Guidelines for selecting best vibrator adult toys:
If you are beginner and looking for a best clitoral vibrator then you should consider the following points:
Decide what type of vibrator you want:
There is a limitless variety of vibrators, varying from those that mimic masturbation to vibrators to use with a partner and as well as  to those that vibrate along to music. The main key for selecting a vibrator for yourself is "what kind of stimulation you want and what type of pleasure you want to experience".
Basically there are four main types of vibrators that may be internal, external, combo and anal. The shape and style of vibrators depends on your likes and dislikes and  this is  the keyword to look for while buying a vibrator !
Types of vibrators:
Internal vibrators:
These vibrators adult toys are intended to insert into the vagina, usually for those who wants to relish G-spot stimulation and penetration. Internal vibrators are designed like long cylinders, ideal for thrashing the G-spot as well as imitating a penis, if you want to experience it.
External vibrators:
These vibrators are designed to use  around the clitoris and labia.This vibrator is recommended for those who wants clitoral stimulation but they don't prefer penetration. You can use it  either with or without a partner. The shape of external vibrators can vary, but they are often long and have bulbous or round, contoured-shaped tips for boosted clit contact and stimulation
Combo vibrators:
This vibrator is a perfect combination of internal and external stimulation as they are designed to do so. Because of their shape they are mostly known as rabbit vibrators. Usually they look like dildos with an additional arm attached to It for providing the clitoris and G-spot stimulation pleasure at the same time points.
Anal vibrators:
The anal vibrators can be used outside as well inside the anus, as per your needs. They are designed in such a way that they have a base so that they may not get stuck in while using.
 Which size you should go for?
Although differently shaped vibrators possess different shapes like size of internal vibrators may vary from one to five fingers while external vibrators size ranges from 3 inches bullet to large magic wands. Likewise anal vibrators are usually smaller but need more lubricants as anus takes a little more effort to open up. But as a beginner try to begin with a smaller vibrator.
For tiny but powerful clitoral vibrators intended for external stimulation the  Fin from Dame Products, the Squish from Unbound, and the Petite Wand from Le Wand have been recommended.
But if you are looking for internal vibrators or rabbit vibrators adult toys you should go for  the Jopen Amour Dual G Wand  or Bender. You can physically bend this toy for creating sensation in both the external clitoris and G-spot or one or the other.
Which clitoral a beginner should select on the basis of vibrator or motor?
The next critical step in choosing a best clitoral for you is to decide what kind of vibration you want to enjoy either broad vibrations or targeted.
Here are some great recommendations:
If you want to experience stimulation  across your vulva, you should select a  vibrator with broader vibrations and a bigger surface area, such as Le Wand Petite.
If you prefer enjoying stimulation in certain parts, you should select a vibrator with targeted vibrations and  a smaller surface area, such as the Sona Cruise.
If you like constant stimulation, you should go for a vibrator that produces consistent vibrations.
If you enjoy a certain pattern, like short pulses or vibrations with pauses, go for a vibrator  with manual settings so that you an adjust it according to your needs  such as the Laya II.
If you want  to enjoy vibrating and thrusting feelings ,then select a vibrator  that stimulates penetrative sex, such as the Stronic Surf Pulsator.
For beginners who are not sure that what kind of vibrations they will enjoy, in this case there are many other different options of vibrators which may have different strengths and patterns which you can adjust yourself.
Which material a beginner should choose?
Along with a huge range of shapes and sizes, there is a also wide choice of materials such as:
Silicone: 
Vibrators adult toys made up of silicone feels super-soft and has body-safe properties. Along with it silicone material does not become toxic when exposed to bodily fluids..
Jelly rubber: 
Jelly rubber material is soft and slightly elastic and gives the feel of skin. This is considered to be a less expensive alternative to silicone.
ABS: 
Acrylonitrile butadiene styrene (ABS) is a tough, non-porous plastic that can be effortlessly molded,  into any shape.ABS is the perfect material if you are looking for  harder vibrators.
Always avoid vibrators containing phthalates as these chemicals  can cause health risks. Try to find the "phthalate-free" certification on the box. Silicone, skin-safe rubber and hard plastic products do not contain phthalates.
A beginner should prefer either Battery-powered or rechargeable vibrator?
There are the two most common ways to power your vibrator and both methods have distinct pros and cons.
Battery powered Vibrators:
Pros
In case of battery powered vibrators you don't have to wait for it to get charge and they are ready to use

You can take it anywhere, whenever you want as they are easy to travel with.
Cons
The batteries are an added expense
Some vibrators require ambiguous and difficult-to-find batteries
Rechargeable vibrators:
Pros
Their charging  lasts for long time and they are often more powerful
No headache of replacement of batteries
Cons
You have to wait for it until it gets charge so that you can use it.
It can be annoying if it runs out of battery while using it
Lubrication
Always use a lube with vibrator. You should know that  which lubricant can be used with your toy. Never use a silicone lubricant with silicone toys, as it can damage the material and ruin your product. Water-based lubricants are the safest for most as they are cheap, safe and generally don't stain.
How to clean your vibrator after use?
After using vibrator always clean your vibrator with soap and wash it water. Using diluted bleach, you can disinfect your vibrator.
Best brands for buying Vibrators:
There are some fabulous online sex toy brands on honeysx store:
Precautions:
Do not press too hard with the device in order to avoid a sensation of numbness.
Do not apply silicone based lube on vibrator made up of silicone to protect your vibrator.
Try to avoid jelly-like vibrators at all costs as they're porous and will hold bacteria, causing genital infection.
Best vibrators for beginners:
The Classic Bullet: Magic Motion Awken Lipstick vibrator
"Awken is a portable APP-controlled lipstick vibrator with multiple settings  perfect for those who've never tried a vibrator . As well as least expensive option to begin with.It is usually recommend for all those persons  who need direct clitoral stimulation to reach orgasm.The Awken is one of the more beloved bullet vibes,it provides preset vibration mode, music, hand-painting and other control modes. Its price is $35.99.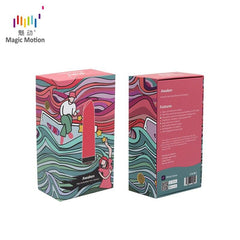 Most Versatile: Lelo Gigi 2
It is designed for internal stimulation to hit your G-spot, but you can also use it externally to stimulate the clitoris. It is available with its eight pleasure setting. Also, it's rechargeable, lightweight, and waterproof. Its price is $139.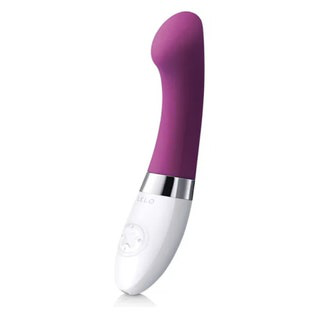 Most Flexible
: EROCOME clitoris stimulator mini vibrator
This is another beloved, versatile vibrator that you can use for vaginal penetration as well as clitoral stimulation. Its head is a bit flexible, and its long body makes it easier to hold. Multiple stimuli make single or pair enjoyment, the head can be bent at any angle. Its price is $31.99.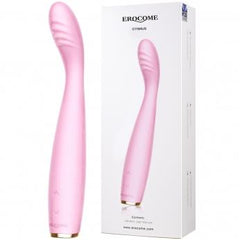 Great for Partial Insertion: KISS TOY Evelyn Female Clitoris Vibrator
Designed by American designers for women. it is in accordance with the characteristics of women's secret ways. It gives you great clitoral stimulation and its shape is intended to reach the G-spot,  as well as it can be used for partial insertion. Its price is $59.99.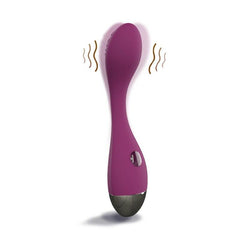 Most Fun-Shaped: Wistone 
vegetable clitoris vibrator
This is clearly a farmer's vegetable. This petite eggplant emoji vibrator, has 10 vibration settings and is manufactured with firm yet silky silicone.It is perfect for clitoral and labia stimulation, just press on the top of the eggplant, if you want to kick things up a notch. USB recharging will not leave you any battery problems.Its price is $35.99.