LELO is a Swedish firm that creates, develops, and manufactures high-end sex toys and massage items for the affluent consumer market. LELO, which sells its products in more than 50 foreign countries, is based in Stockholm, Sweden, and has other offices in Melbourne, San Jose, and Shanghai.
Top LELO Sex Toys
The LELO ENIGMA:
LELO ENIGMA is a fantastic dual-vibe sex toy that works in various ways to promote sexual enjoyment for the user. When you first start working, it is more fluid and has more curves. This would be a pleasant experience if you were to insert it. This sex toy is also used for clit sucking, as you can see. It emits different vibrating patterns, each of which can increase sexual pleasure to a greater extent. It is less difficult to navigate.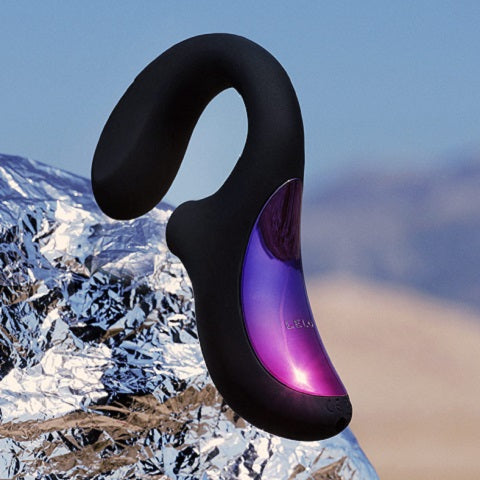 It is a magnificent dual-action sonic massager that is designed to titillate both the entire clitoris - its visible and unseen portions - and the G-spot, resulting in an orgasm that is so intense you'll feel as though you've been transported to another planet. ENIGMA flutters in all the right places for an orgasm you'll never forget, combining the best of sonic waves on the exterior of the clitoris with subtle pulsations of the inner arm within your body for a sensation you'll never forget.
ENIGMA provides you with access to both types of climax because it has the option for both kind of stimulation. It's designed for those who are eager to experience the delights that have yet to be discovered in the world. Check LELO ENIGMA In-Depth Review.
Features of LELO ENIGMA
It is a sonic message that has two distinct actions and is shown in separate colors.
Sonic waves do not physically touch you, yet they can nevertheless provide clitoral stimulation for a more intense but softer sensation.
Tickle both the clitoris and the vagina at the same time.
A totally flexible internal arm with extremely intense vibrations that stimulate the G-spot is provided.
LELO SONA 2 CRUISE
The SONA2 CRUISE, a completely new LELO enjoyment concept, stimulates the entire clitoris - even the portions that aren't visible - with urgent, fluttering pulses, resulting in a novel form of climax created by the massage of sonic waves, according to the company.
Due to the fact that the SONA 2 Cruise's sleek, waterproof design is built from one piece of super-soft premium silicone, it feels very soft in your palm and is simple to maintain. Furthermore, because it does not directly touch the clitoris, it is excellent for inducing many orgasms without causing any discomfort.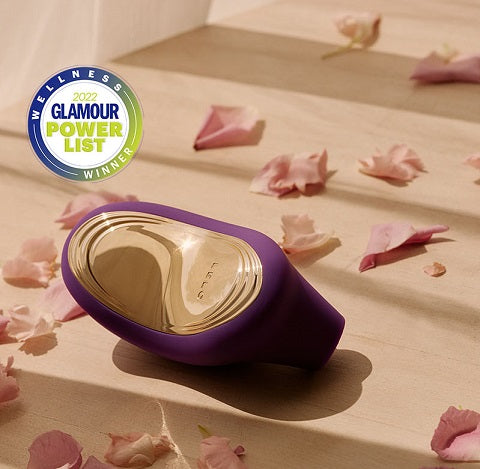 How to use LELO SONA 2 CRUISE
Charge your SONA 2 for 2 hours before using it for the first time. To unlock the device, press and hold the "+" button for three seconds, or until the light turns green. Then press the "-" button to turn it on; press it again to adjust the strength of the vibration. To cycle between the 12 different vibrating patterns just use the () button.
How to Clean LELO SONA 2 CRUISE
Always be sure to fully clean your SONA 2 before and after each use. It is possible to wash the silicone with warm water and antibacterial detergent, rinse with clean hot water, and then pat dry with an antibacterial cloth or towel. Never use cleansers that contain alcohol, petrol, or acetone since they might cause skin irritation.
Features of LELO SONA 2 CRUISE
The LELO SONA 2 CRUISE is completely water resistant.
It is quite simple to clean.
It is constructed from a single piece of silicone, which ensures that it is completely watertight.
Intended for use in the bath or shower as well as in the hot tub.
Pros of LELO SONA 2 CRUISE
1)    It has eight different vibrating modes.
2)    Medical grade silicone and body safe materials used in this toy.
LELO SILA
LELO SILA is a new sonic massager that is designed to assist you in living out your fantasies and discovering a new meaning for the word pleasure. It is available now. Take a deep breath and picture soothing waves caressing your external pleasure spot as you slowly approach your climax and cross the line into your darkest thoughts.
SILA symbolizes a new approach to self-love, instructing you to pay attention to your body and take your time in order to appreciate more intense feelings, as opposed to rushing through them. Increase your enjoyment with this sonic massager, designed to provide you with complete satisfaction. Here is LELO SILA In-Depth Review
How to use LELO SILA
The sonic waves exude powerful, thrilling pleasure like you've never experienced before when you hold the toy close to your clit without making contact with the clit. You can only get your hands on the LELO SILA if you want to experience sonic sex for the first time.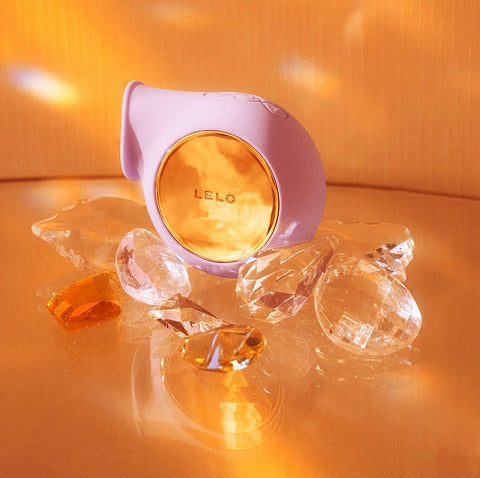 Features of LELO SILA
It is possible to enjoy the intensity of SILA without having physical touch with the sonic waves.
SILA's broad mouth focuses on the center of your enjoyment to provide maximum comfort and happiness for both you and the other person.
LELO SILA's pleasure settings range from a soft murmur to a pleasing pulse, and each one is unique in its own way.
Premium silicone that is safe for your body and your sex life is used to create the maximum sensual sensation and complete peace of mind.
As long as you have a USB charging cord, SILA can go anywhere, and its water-resistant build makes it easy to clean.
LELO HUGO
LELO HUGO is a remote controlled vibrating sex toy that provides maximum sexual pleasure through its deep patterns. It is a handsfree prostate massager and provides prostate stimulation while you are using it. You can use it alone or with your partners. One Lithium Polymer battery is included in this sex toy that ensured a high-time sexual experience. It has wireless facilities, so you can use it for up to 12 meters distance. So, don't forget to experience this awesome vibrator.
How to use LELO HUGO
The LELO Hugo has eight patterns that can be controlled from the remote control. The remote control system permits you to stay relaxed and enjoy the sexual sensation. Two patterns of LELO HUGO will enable you to control sensation. When you are ready to use this toy, you should start it slowly. You also need to lube to get more sexual pleasure. We recommend that water-based lube is good for LELO HUGO. besides, you should aware of the charging of this sex toy. Just check its light that will be blink when it will be charged fully.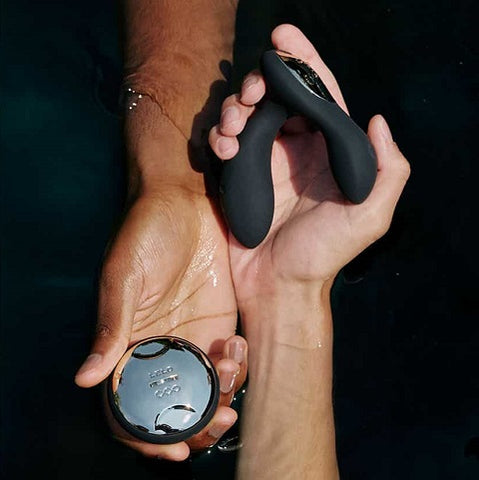 Features of LELO HUGO
It's constructed of soft silicone that won't harm your skin.
HUGO is a potent remote control toy for massaging the prostate in the privacy of your home.
With LELO's patented motion-sensitive controller, HUGO can be activated up to a distance of 12 meters, with six settings offering up an infinite number of possibilities for couples.
You can choose between six different vibration settings by pressing a button on either the prostate or the 'base,' which houses the perineum's perinatal motor.
Size, shape and performance of HUGO will leave you in a state of euphoria that will leave you speechless.
Pros of LELO HUGO
It is suitable for anal play.
It's easiest for beginners to insert.
Cons of LELO HUGO
Follow the exact size and shape
Beginners can't understand at first.
LELO TIANI 3
TIANI 3 is one of the most effective adult tools for couples who want to push the boundaries of their intimate relationships. Due to the ability to switch control over the amount of pleasure experienced with your partner, it dramatically transforms your attitude to lovemaking. TIANI 3 is a must-try couple's vibrator with two massaging arms - one that enters inside you and the other that stimulates the exterior pleasure zone - that should not be missed. It is made possible by the use of remote-controlled technology and a stunning design that will have you yearning for more pleasure time and time again.
Features of LELO TIANI 3
To create a new level of intimacy, this remote-controlled couples vibrator vibrates both internally and externally at the same time.
The Sense Motion remote allows you to control the power with a flick of the wrist.
TIANI 3 is meant to flex and adapt to all body forms for a better fit.
This popular couple's massager is inserted and worn during romantic moments to enhance both partners' experiences.
TIANI 3 is suitable for couples who want to use it in the bath or shower.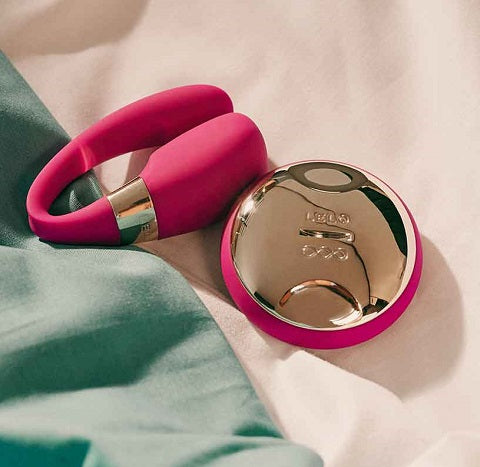 Pros of LELO TIANI 3
Rechargeable
Waterproof
Various options are available.
Suitable for couples
Cons of LELO TIANI 3
Not suitable for all sexual intercourse positions. A missionary position is perfect for this product.
Need expertise in this toy.
LELO GIGI 2
It's never been easier to achieve G-spot climaxes than it is now, thanks to LELO's GIGI 2, a personal massager and G-spot vibrator that takes you to a whole new level of pleasure. It is curved and flattened tip exactly targets your internal pleasure spot while providing you with a wide range of intensities ranging from a subtle vibrating tease to a deep, strong pulse, depending on your preference. GIGI will transport you to another world of pleasure if you find the right mix.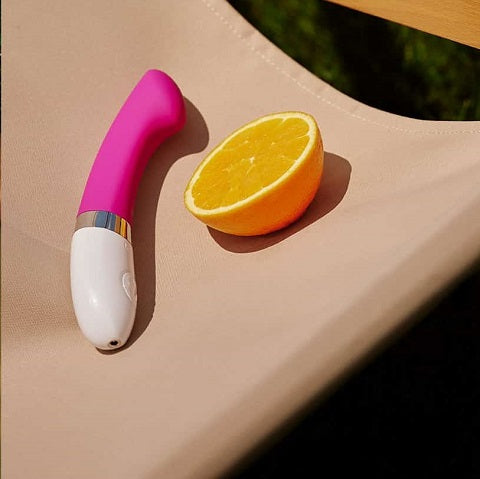 Gigi 2 has double the power of Gigi 1, yet it is still whisper quiet, ensuring that there is no disruption when having those intimate encounters with your partner. LELO Gigi is well-known for its flattened tip, which produces an amplifying G-spot effect and can be twisted to provide great clitoral stimulation when used in this manner. It's a combination of two vibrators in one.
How to use LELO GIGI 2
First of all, you need to warm your clitoris. Warm-up your clitoris by holding GIGI 2 upside down and using the flattened head as a springboard. Apply direct pressure or push to your G-spot with the handle of the broad, flattened tip by tilting it to the side. To switch on and raise the intensity of the vibration, press the + button. In order to travel up through the stimulation modes, push the up button, and in order to move back through them, hit the down button. To switch off the device, press and hold the – button until the vibrations cease.
Features of LELO GIGI 2
The flattened tip of the GIGI 2 is ideal for directing the intense, near-silent vibrations that occur during internal pleasure massage sessions.
It is possible to turn over the tip of the massager, making it not only the best internal massager available, but also the best external massager available.
The shape and size of GIGI 2 are all about allowing every woman to have an internal climax.
LELO NEA 2
It's ideal for external stimulation while you're alone, or for snuggling between your bodies when you're in love. Couples will find it to be really attractive, smooth, and simple to use. This massager can be used in a variety of ways, such as a body massager during foreplay or snuggled between your bodies during lovemaking and intimacy. Furthermore, the whisper-quiet vibrations are ideal for solo enjoyment. The LELO NEA 2 massager is a beautiful piece of equipment that may be used alone or with a companion.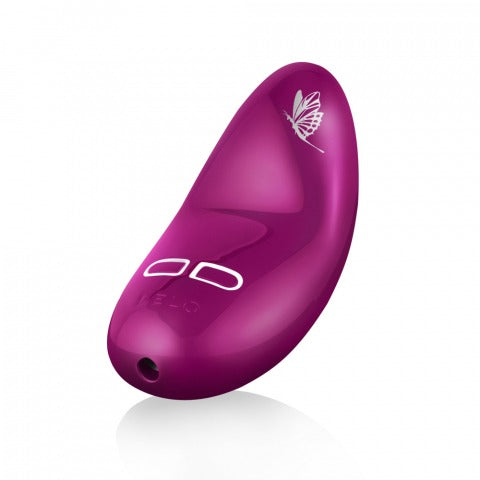 Features of LELO NEA 2
Amazing strength and stunning elegance come together in this sensuous massager, which features vibrant color and all-new flower design themes to create a sensational massage experience.
The smooth glossy surface on its ABS-plastic shell ensures that the vibrations are transmitted flawlessly.
Vibration settings with customizable strength allow you to find the right sensation with 8 ultra-powerful vibration settings.
Fully USB-rechargeable and completely waterproof to a depth of one meter, it is ideal for use in the bath and for quick and easy cleanup after.
The sex toy brand LELO has significant popularity around the world. LELO's product is safe and more enjoyable to users. If you are a new user, you should follow expert's guideline and check package guidelines also. www.honeysx.com will support you.